Ever have those days where you are REALLY feeling yourself? Boyyyy, the locs had me feelin' fabulous yesterday!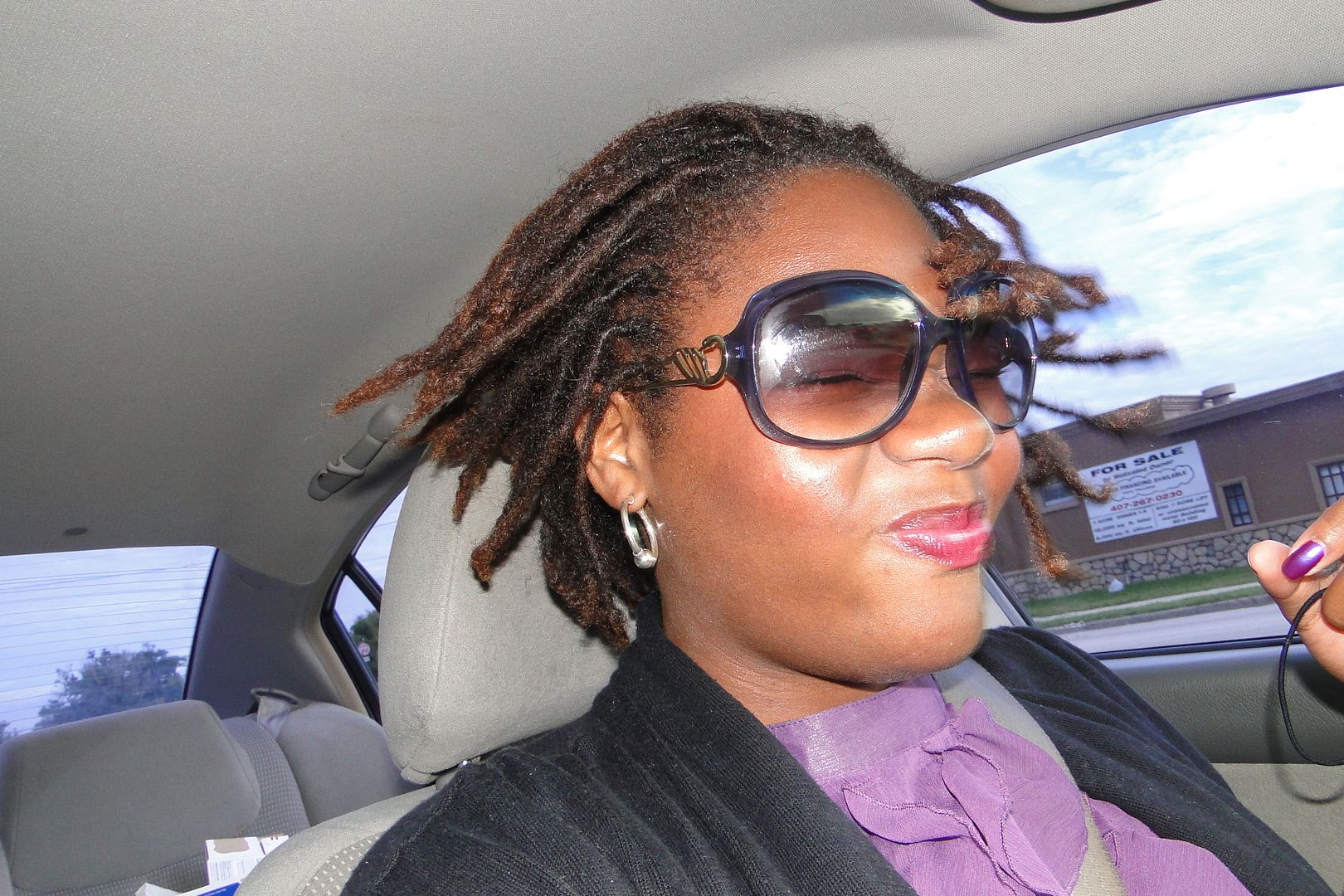 And while at the red light, I realized the three people in car in the left lane were giving me serious looks.
But y'all know I didn't care. ;)
Yesterday was Locs Day on
Twitter
and I'm mad at myself for not promoting it the way I should have. The next time it rolls around, I'm going to make it a big deal. I love the sista/brothahood that lives in the online natural hair community. It's just a beautiful thang.
If you live in Florida or plan on visiting this summer and fall, please let me know! There are going to be some rockin' natural hair and loc events. I plan on going to them ALL.
My girl Roshni from
Glamazini
and I were joking about meeting on a natural hair cruise but how dope would that be? There would be hair shows, training classes, fitness classes, make-up artistry, stylists, life coaches, etc. Of course it would be kid and
guys
single guy friendly. We'd dock on some fabulous island, eat an insane amount of conch fritters and starfish, mingle, dance, learn, laugh, pray, sing and entertain.
I'm a Jill of many trades but event planning is so not my forte. But who knows, maybe we'll see something like that in the near future. Would you go?
See y'all next week.
Loc on!!