Remember darlings, I LOVE to receive submissions of your locs and loose hair styles. In fact, in most instances, I will pretty much beg you to allow me to feature your gorgeous crown.
Such was the case with Bernice. She was
tweeting
me telling me how she just got her 9 month old locs colored. She sent a picture and I couldn't help but go "Awwww".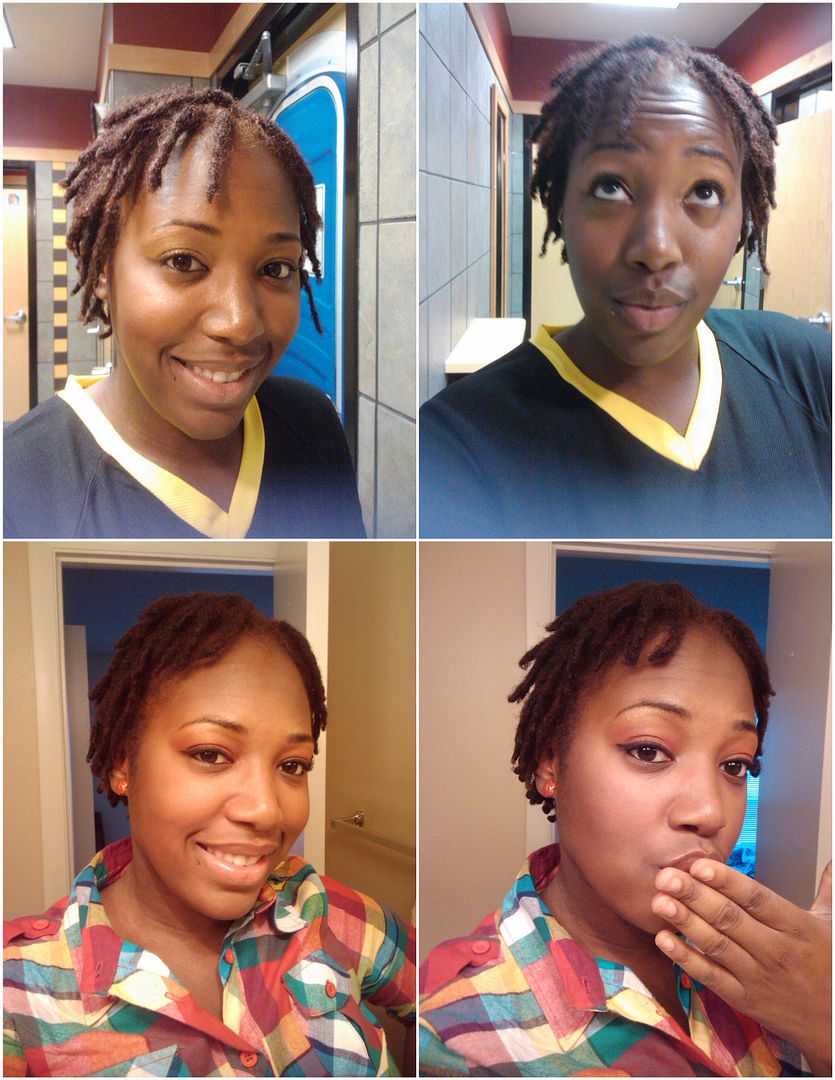 Here's what she says about her babies, "I love the frizz! They look full to me, and I like the not perfectly done look. I like to do it myself and SAVE MONEY! Lol hard out here ya know? :-) but the newest thing I did was color my hair! I was DYIN to color my hair. Everyone told me to wait but poo! I did it anyway. I used dark and lovely red hot.
My hair is nine months and yes theyre young but I take great care of my hair so I believe they'll continue on this beautiful journey. So far my hair journey has so many trying times and spirits that speak through my hair and I wouldnt change a thing. They're not perfect and that's life. I rock my locs like the queen I am."