I admire a lot of women and their locs. But I never try to say things like, "I want my locs to look like hers." I think it's important that we understand that no two sets of locs will look a like. You shouldn't want to look like anyone else's. You should love yours, admire others and focus on growing and maintaining healthy locs and a healthy scalp. And for that reason, I try not to obsess over other locs by looking at a ton of pictures. I did that when I first started my locs and it had me feelin' some kind of way.
Buuuut, I do follow
locluv
on Tumblr and when this picture popped up, I couldn't help but get inspired by the thickness and color of her locs. Her locs inspire me to do a better job at taking care of mine. So yep, she's my current locspiration. I even want to dye a few random locs like she did.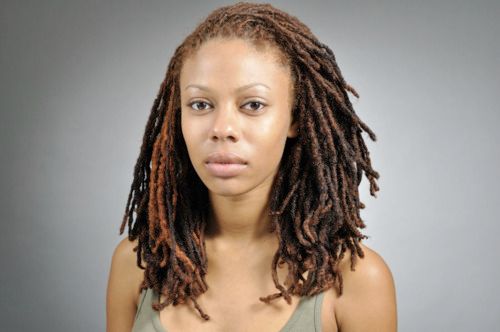 As a writer, I feel simply awful for not being able to cite the source for this. It literally took me an hour to decide it I was going to post it or not. In fact, there are a lot of pictures from Tumblr that I'd like to share but I don't want to get in the habit of posting without citing. It's the journalist in me. If anyone knows if the picture comes from a modeling website or salon, let a sista know.