I've been stuffing my locs in my
too small
shower cap for many moons now. As the locs get longer, it becomes quite a struggle. But I've dealt with it because...I don't really have other options, right? Wrooooong!!! Celestial Crown Shower Caps were designed just for us loc rockin' ladies.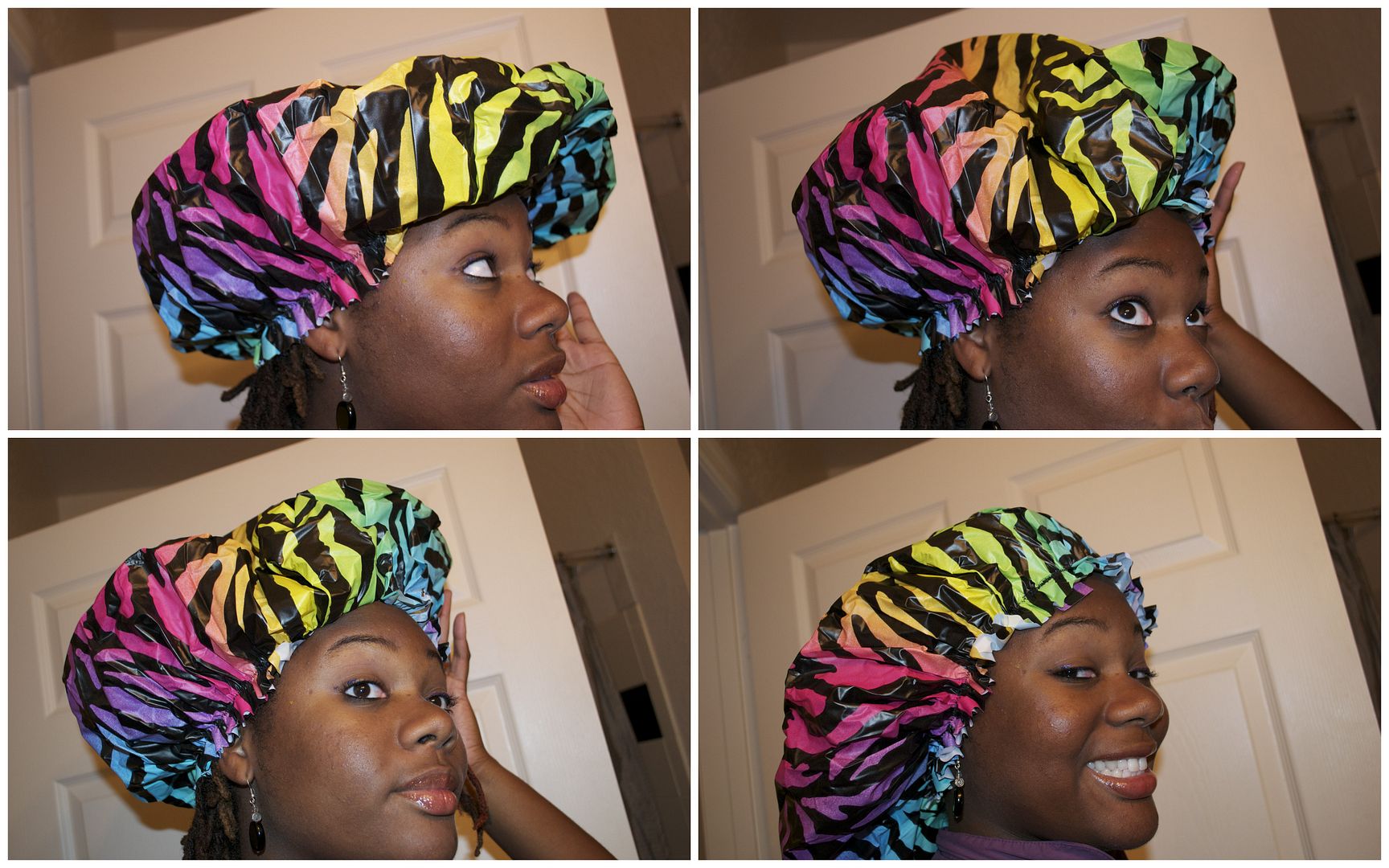 Hit the jump to see how you can win one!
I first heard about these lovely caps from my girl
Kokofeme
. Now I hardly EVER watch YouTube videos but I happened to see a new one from her pop up in my Subscriptions look and I took a peek. Chile, before the video was over, I was running over to
MyCelestialSouls.com
to make a purchase. While I'm rockin' the L (for large) size, the website also offers Mini and X-Large. The Large is good enough for me, though and it'll take years before I outgrow that one.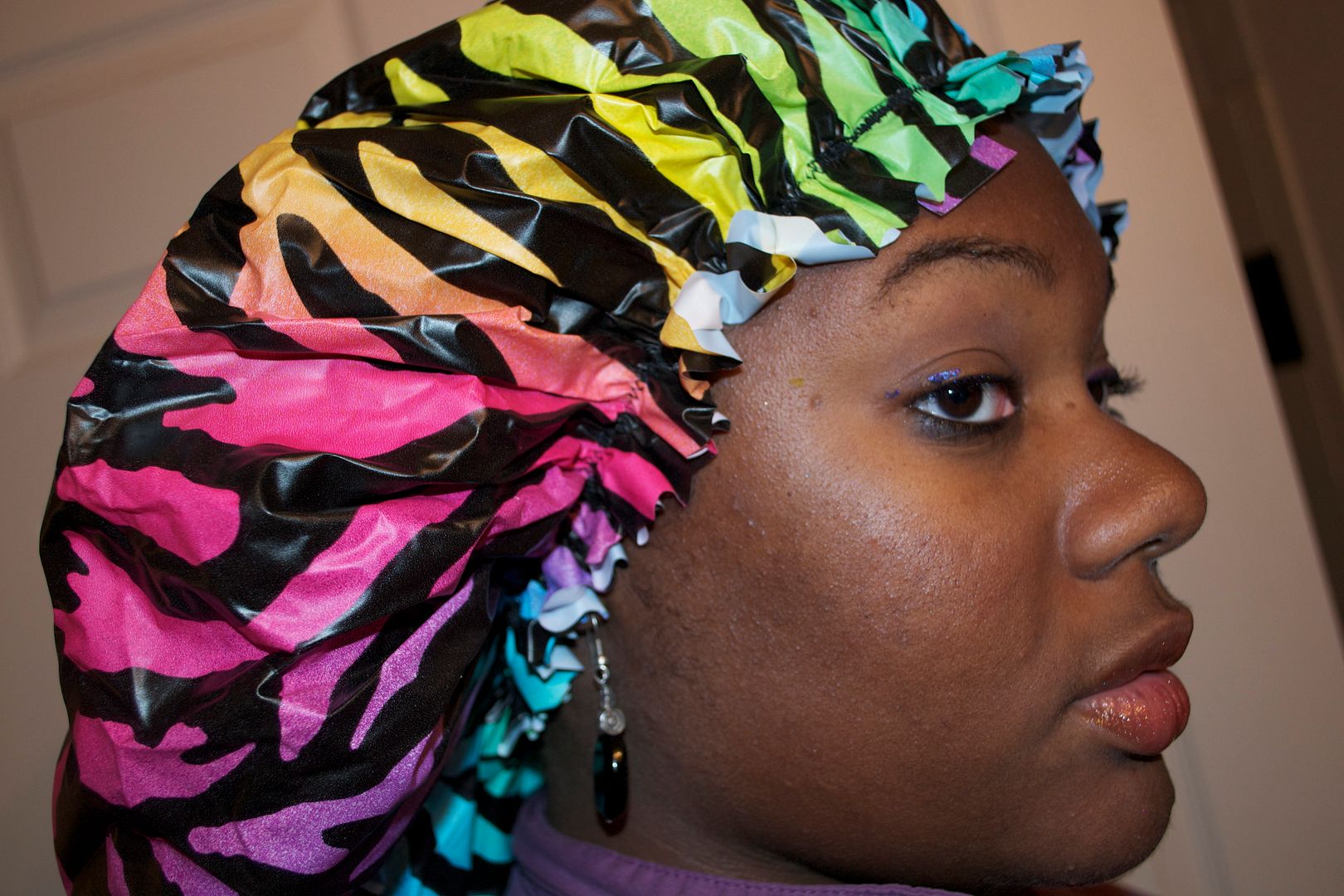 Just look how large it is compared to my old shower cap.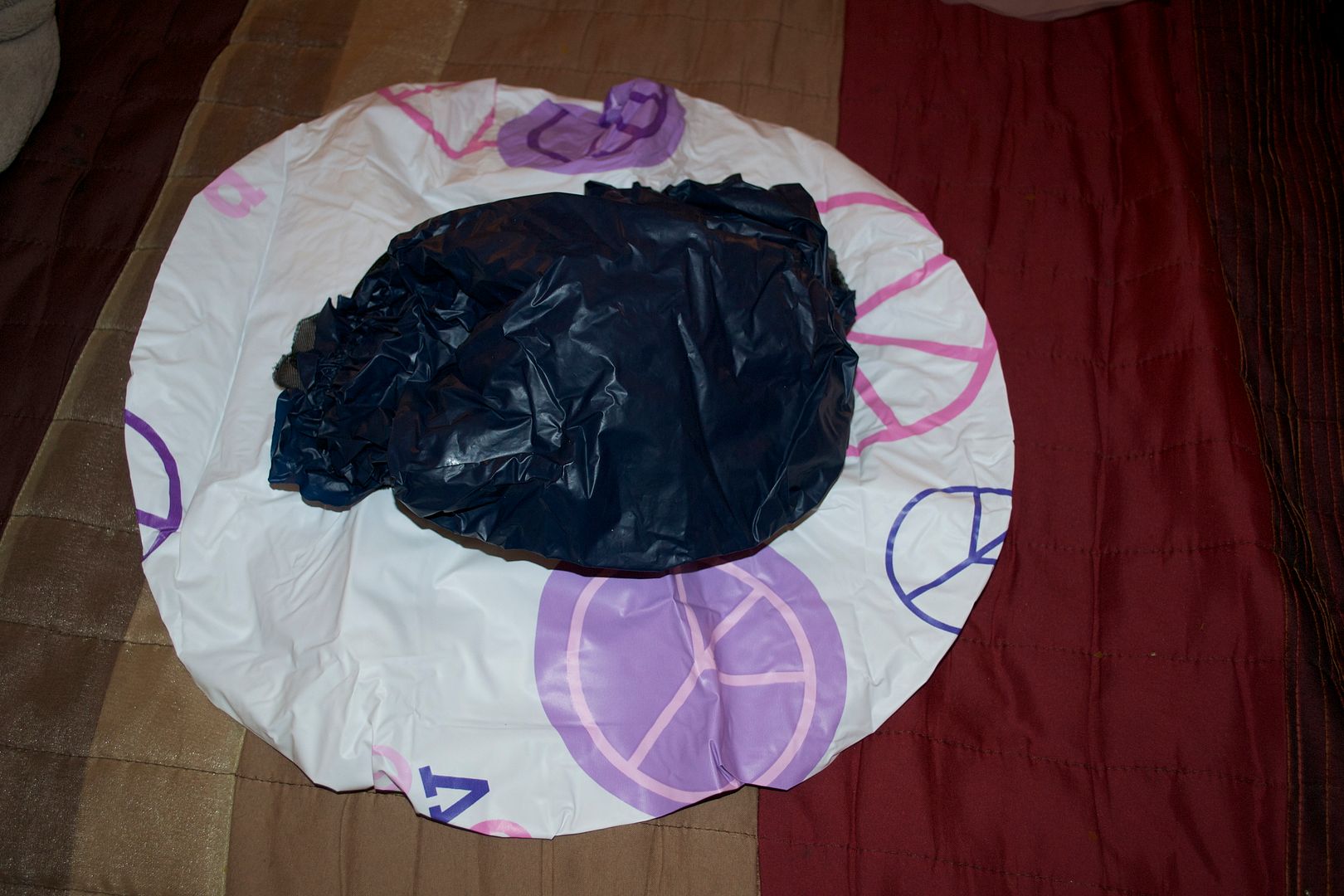 Huge, right? The caps come in many gorgeous designs ranging from $4-$20, which I think is reasonable. After all, it's a shower cap. You'll be using it for years to come so I think it's worth the investment. Some of the caps come with adorable detailing.
Loves it! Ordering and shipping was fast, efficient and I love the extra thought put into the packaging. The site also sells super cute
flip flops
, which I'll feature in another post.
I want to gift one Loc Rocker lovin' lady with a Celestial Crown shower cap! Here's what you gotta do...
OR
AND
Leave a message in this post letting me know that you've done one of the two. If you've already joined the Facebook fan page or follow us on Twitter, indicate that as well.
You've got until Friday, May 13, 2011 at 12pm EST to get your entry in. Winner will be selected at random. Good luuuuuuck!
P.S.
VOTE for me!!
I'm in a Target Beauty's Biggest Fan contest. You can vote daily.