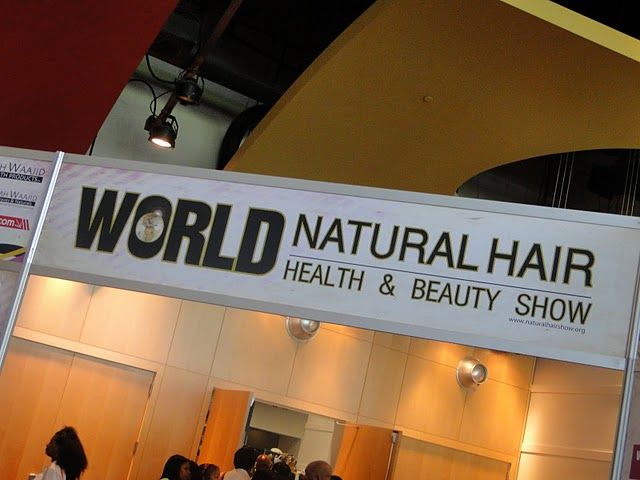 So yes, I went to the World Natural Hair show for the second time and let's just say...it was an interesting experience. And I don't mean BAD. After all, I drove and road 6.5 hours up in a fly Expedition with 4 of my friends.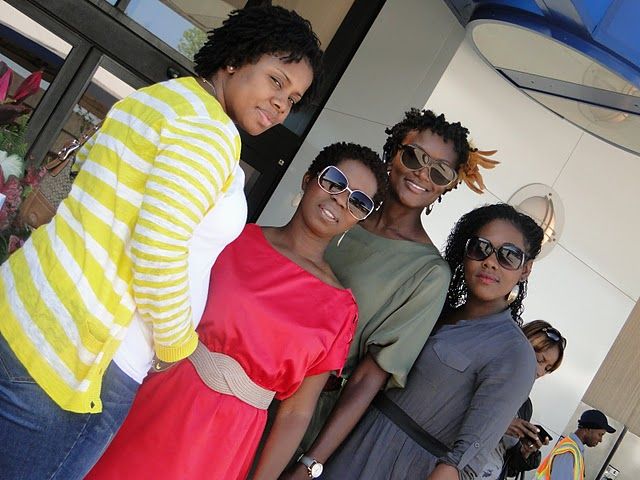 It was a much needed girls weekend out and hangin' out with such an amazing group of women was definitely the highlight of the trip.
Hit the jump to get the up's and down's of the World Natural Hair Show.
This year's show (like last year's) was crowded and full of attendees. The show was held at the Atlanta Convention Center.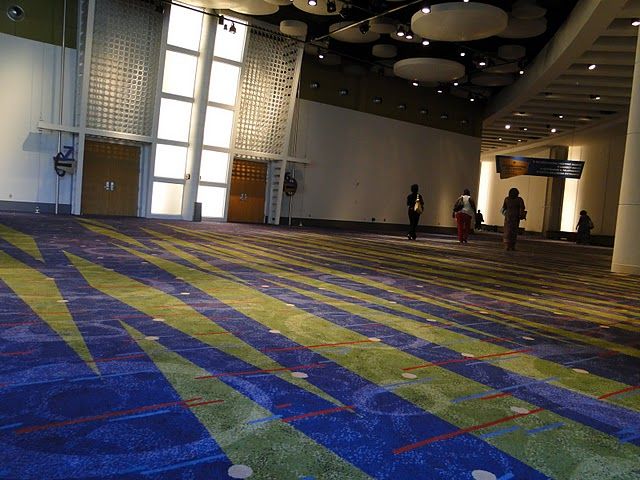 It's a great venue as there is plenty of parking with clean restrooms and lots of walkable space. The problem with this year was that there just wasn't enough space INSIDE the expo. The line to get into the show was awful. Horrible. Horrendous.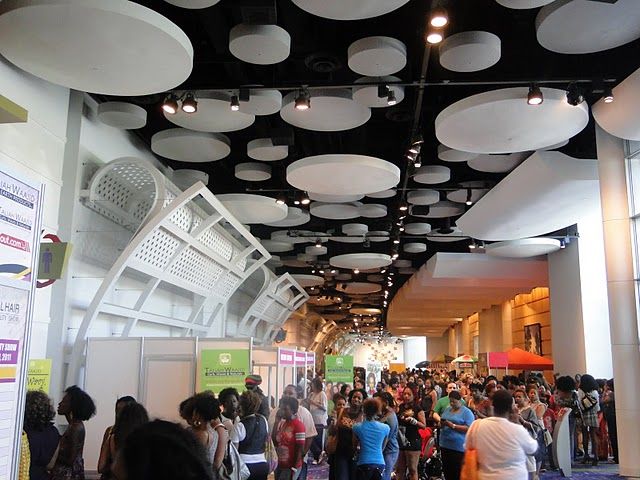 Mind you, this is the view OUTSIDE of the show. We stood in line for over an hour. Signage and volunteers were hard to locate. No one knew where Will Call was or where a line started or ended. I ended up giving my $10 entry fee to a gal with a Ziplock bag. And she gave me wristband. But no receipt. Which makes me wonder how they were tracking their purchases. Not that it's any of my business, but still...
Once inside, you could barely visit vendors because crowds and crowds of folx would be in the way. Walking was difficult and it was hard to find the vendor that you were looking for.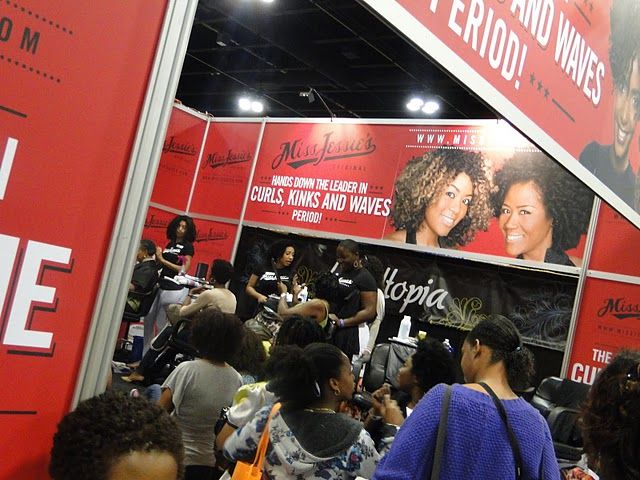 Which brings me to another point. The official event brochure should have had a legend or map that indicated where each vendor was. It took me almost an hour to locate the Huetiful booth. And speaking of vendors...there were too many of the SAME kind. I came across several brothas sellin' oils. Don't get me wrong, I love supporting Black owned business, but come on...FIVE brothas selling similar products are just space wasters. Perhaps the show's committee should be a little more selective about their vendors. I also saw someone selling knockoff MAC Cosmetics products. Okay...really? But aside from that, I enjoyed running into my fellow natural friends and bloggers.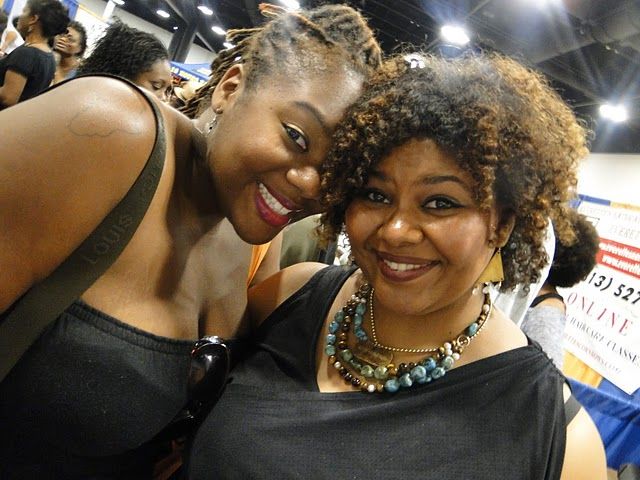 And checking out new brands...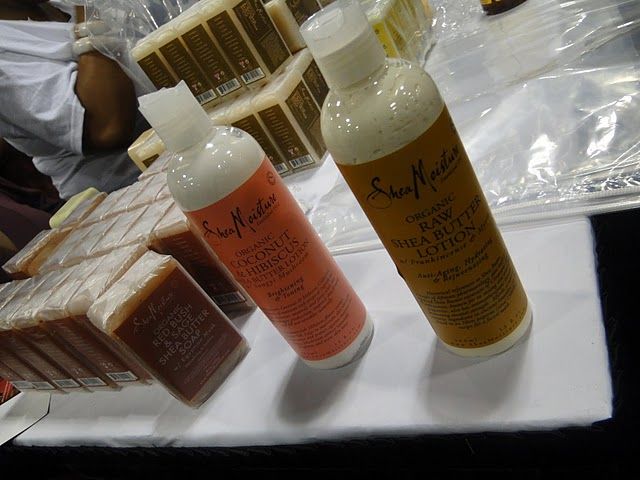 And peepin' fabulous hair styles...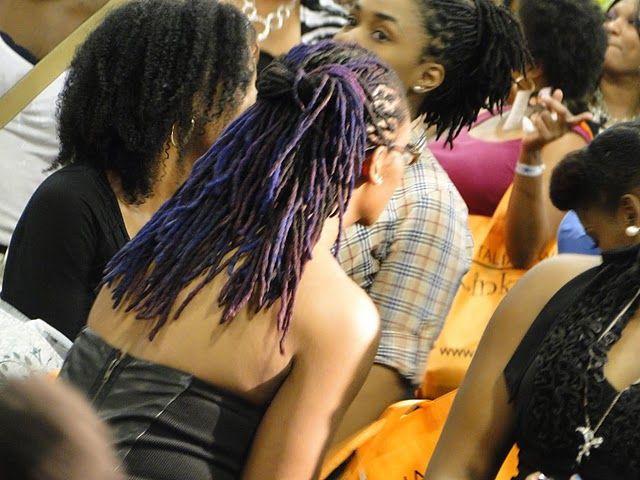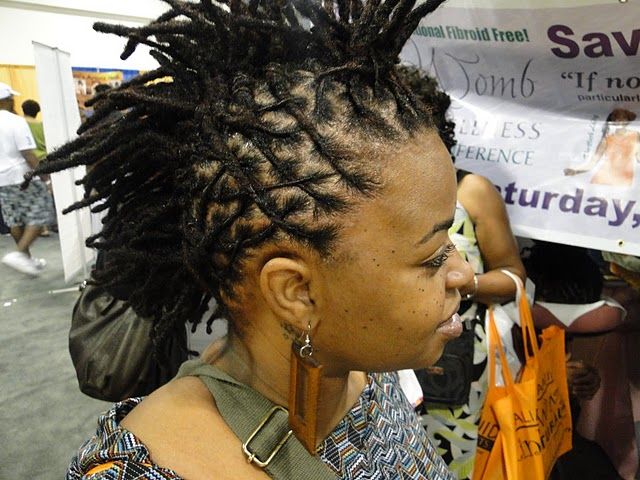 There were also THREE stages of acts and shows. But with no barriers to separate the noise, it was hard to hear much of anything. The girls and I ended up leaving within 2.5 hours. The crowd continued to grow, vendors were running out of products and our feet had just had enough. As we exited, that horrific line was still alllll the way down the hall. A friend of mine told me her sister stood in line for an hour before she left. Had I not traveled 6.5 hours to come to this show, I would have left too.
Will I go again next year?
Of course. But I hope by then that the show has a press room. As a blogger and writer, I depend on press rooms when I attend huge shows. They give me the opportunity to find a quiet place to interview brands and they give me wifi and seating to do some live blogging/tweeting. Press rooms are an integral part of expos and shows as they benefit not only brands (who get coverage) but also writers (who appeal to their audiences). Not having a press room does a disservice to press. And from a PR perspective, you WANT to appeal to press as they are the ones helping you advertise.
I am glad that show is growing and I hope that with their growth, some changes are made to ensure that visitors have a pleasant experience. I attend several industry (natural hair and beauty) events and so my expectation are a little high. My job when I go to these shows isn't to just buy a ton of products and goo goo ga ga over hairstyles (although I do that too, lol). I go to network with natural hair care brands, products and fellow editors. And because of the crazy amount of people that were there this year, I didn't feel like I got a chance to do that.
I'm a business woman first and natural hair enthusiast second so I wasn't very happy that I didn't get to do much business-wise at the show.
It wasn't a complete loss though. I had a great time with the gals and meeting some of you wonderful readers.
Who else went? What were your thoughts about the show?

VOTE for me!!
I'm in a Target Beauty's Biggest Fan contest. You can vote daily.