Surprise! I actually did a hairstyle. How awesome am I? ;) This is a big deal because lately I just haven't been "into" doing my hair. I did pipe cleaner curls a few weeks back and they lasted forever. After those, I just felt...uninspired. And lazy. The other day, I cranked out 2 flat twists for a Beauty Blogger of Central Florida meetup.
Not too shabby, uh? 'Twas such an easy style so I won't even bother with the technique. And I don't even know if it should be considered a "style" as it took me no more than 2 minutes to do.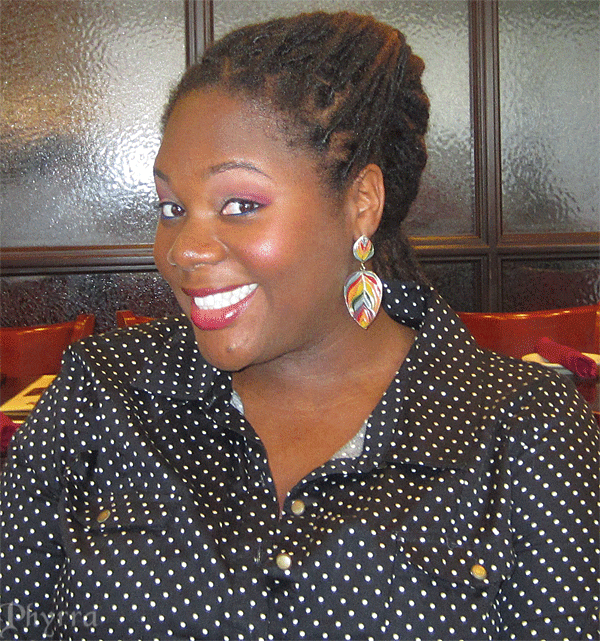 It was hard getting those bobby pins to stay put. I had to keep re-pinning them to keep the 2 twists together. Lots of thanks to my sister friend
Courtney of Phyrra
as she was the one that captured these photos.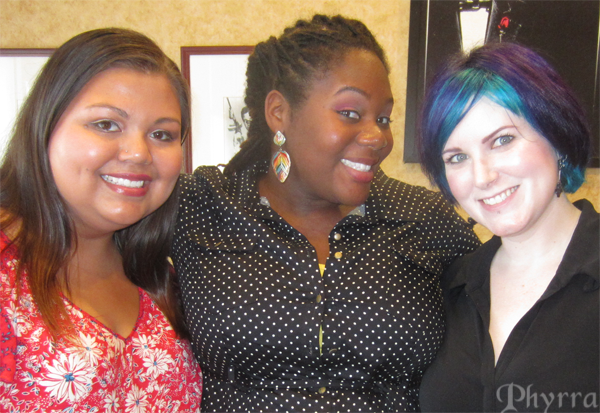 Also pictured is one of my other beauty bloggin' gal pals
Judi of Judixo
.
Quick hair stats:
My locs are so in need of some pampering. I want more color and I want a cut. A great deal of my thinner locs from the double headed dragons are becoming long and thin and I just want to get rid of them. I'd loose a good 2-3 inches of locs but I'm okay with that as length has never been a big deal to me. I am still struggling with the trying to beat the urge to shave my head. Ha!
Oh! And I am almost 6 months pregnant. I know, riiiiight?! I've been
documenting the journey
on Clumps of Mascara but never formally told my Loc Rocker fam. After our baby girl arrives, I'll be anxiously trying to step foot at my loctician's salon for some pampering.
Tis all for now!