Dear Crown,
It's me! I know I don't show you love the way I used to. I know, I know. But I wanted to write you a quick letter. You know.....a Queen is nothing without her crown. Without her crown she looks like everyone else. You are the reason why I feel like royalty.
We have certainly had some great times. Remember in 6th grade when people used to pick on you? They said that you were too "long" like that was a bad thing. The little boys would pull on you just to aggravate me.
And the Kool-Aid dyeing! I started a trend in 10th grade. 3 orange packages and 2 reds made a bamgin' rinse! Had to run from the rain, though. LOL....those were the days.
Remember your first highlights when I was 14? And then the bang? And how I hated going to the hair salon because even though I got my ends trimmed 3 weeks ago, the stylist ALWAYS wanted to chop you off again?! I haaateed that!
The salon was never pleasant. Remember always being looked over because I was young? I would sit there from 9am-4pm on most Saturdays. You would be burned by the creamy crack, set on fire by the dryer and then sprayed with liquid metal to hold a style in place. You could never really hold a perm and I used to loathe you for it. In high school, when my friend LaToya and I vowed to come up with the first perm that would actually keep your hair straighter for longer? We were so serious.
Ohmiiiiiigosh! Remember those God-awful micros?
They look 388 hours to finish and it was hell taking them out. Sometimes I look at that picture and don't even know who that person is. It's funny how changing you, changed me.
And then we went natural and YOU got me so many compliments! When I was in that step group and I was nicknamed FRO and stepped with a black fist pick in my hair? The color was insaaaane!!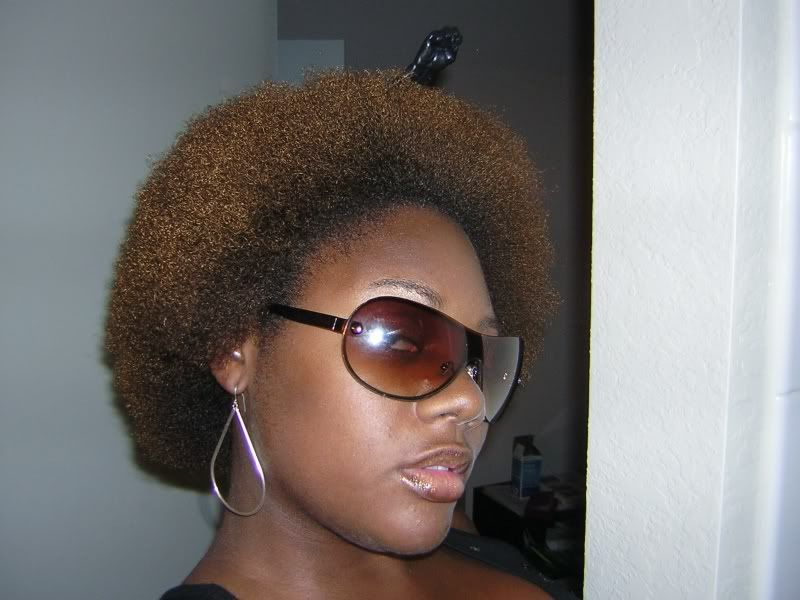 Remember Ole'Boy who slid me the number because he said he "a girl with spark"? He noticed me because of YOU! And remember when you went that crazy brown/orange color one summer? I was so in love with you back then! You made me feel so sexy.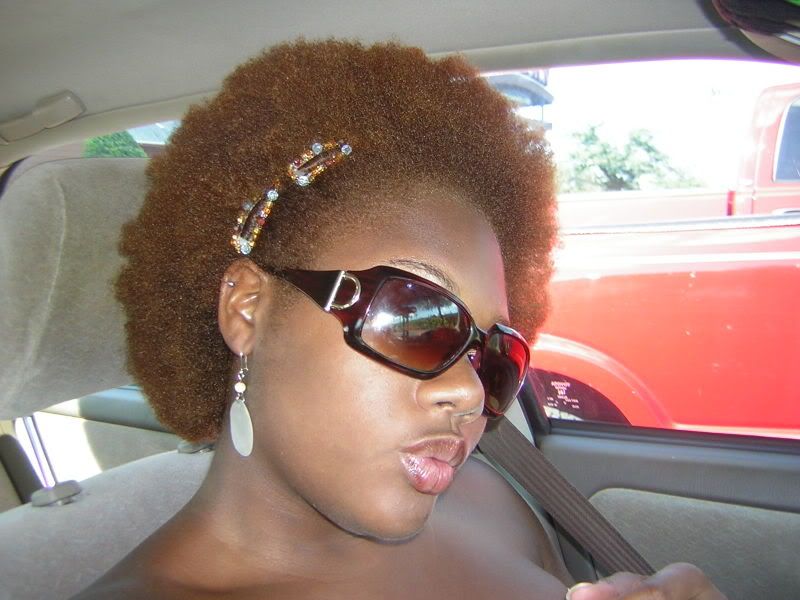 That's when I met ThatMan and he named me Honey Bee. How appropriate! From the Angela Davis fro...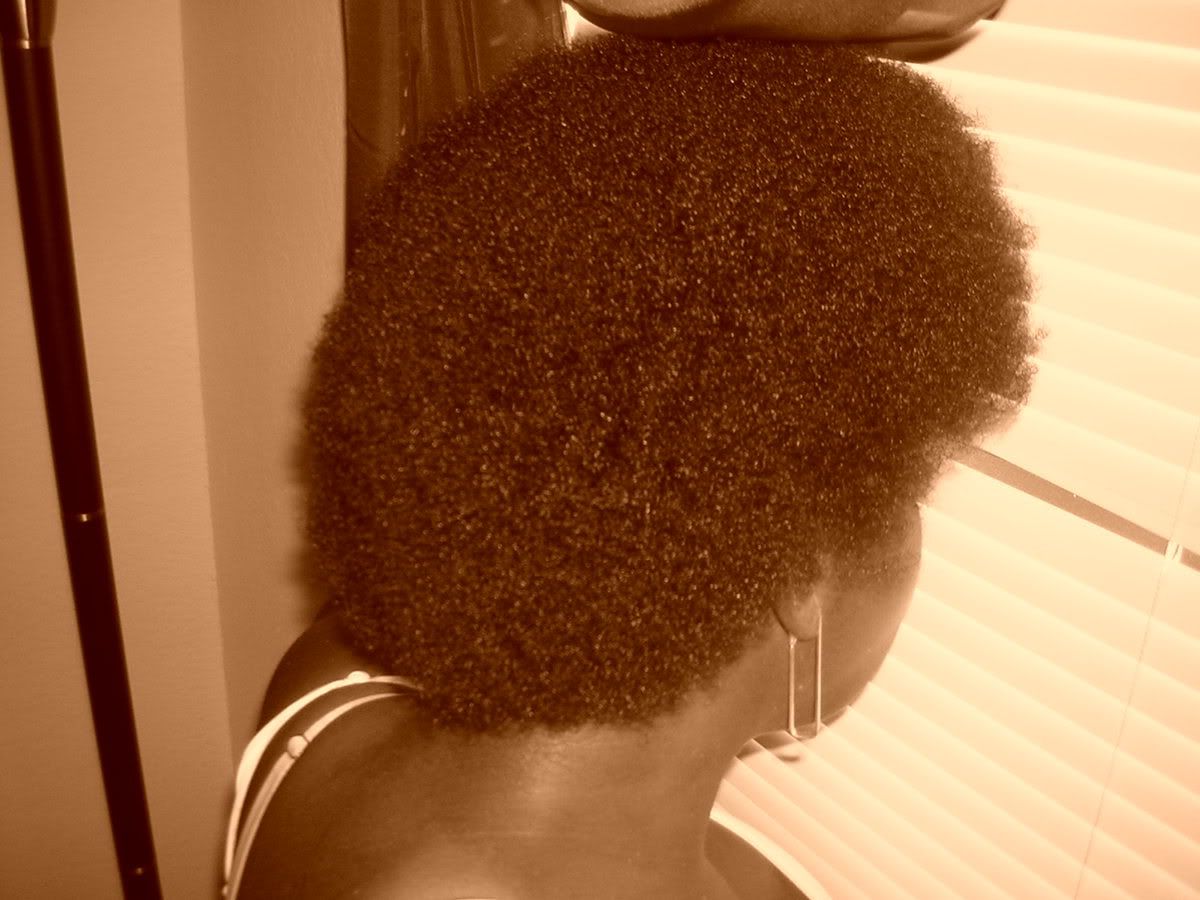 to the blue black fro-hawk...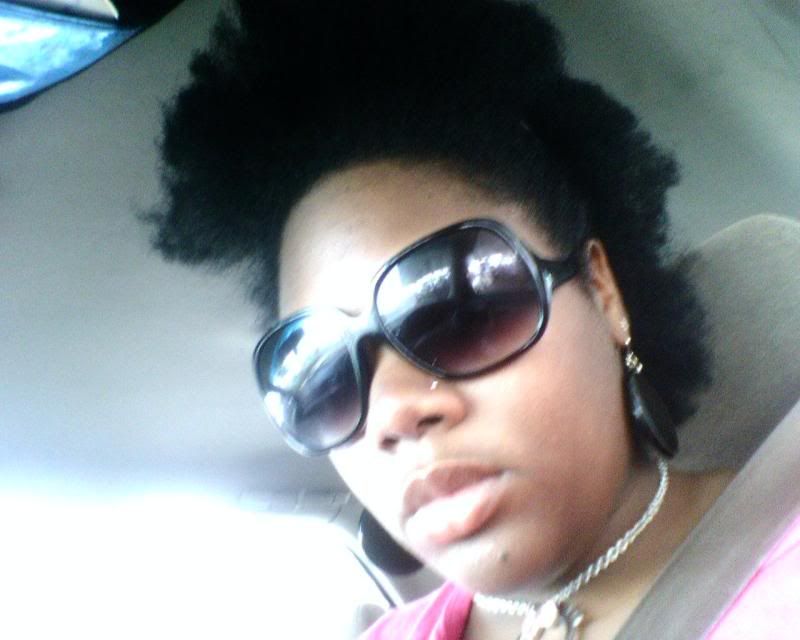 to the funky blonde streak (sans the rainbow brows...yuck!)...
and the loc-inspired twists.....
We had some good times with the natural hair, didn't we? Remember how my ex hated you? He would give you that look and I knew what he was saying although he never said it.
"You need a perm....straight hair is so much more attractive."
Well, to hell with him, perms, straight hair and all of that mess about un-straight hair being unprofessional. I apologize for not showering you with the attention you deserve. I never spent enough time with you. But yet, you were always there for me. Growing thicker, longer and curlier. People would compliment you and I would say "thank you" like I actually did something. I never did anything. You are my crown and I thank you for standing tall on my head. I thank you for your wave pattern, your different textures and your shine. I thank you for making me love myself more.
And look how much you made me stand out.
My college BFFs are some fly ladies but look at you!
And now as you embark on a new journey, I know I will love you even more. Remember those 2 hair videos I did in your honor? Pelo Negro has received quite a few hits and I've even counseled others because they saw the glory that YOU gave me. And that party I threw for you for my First Nappiversary. I fro-ed you out nice and big and had 13 friends come over and marvel at you.
....I'm reminiscing again. What I really mean is....I hope that you flourish even more through locs. I know you will. You have never let me down.

Love Always,
Your Queen