Miriam emailed me telling me about her fabulous newly dyed locs and she thought she could get away with just one picture. I was so in love with her locs, that I wanted to get her entire loc story. Here's what she said: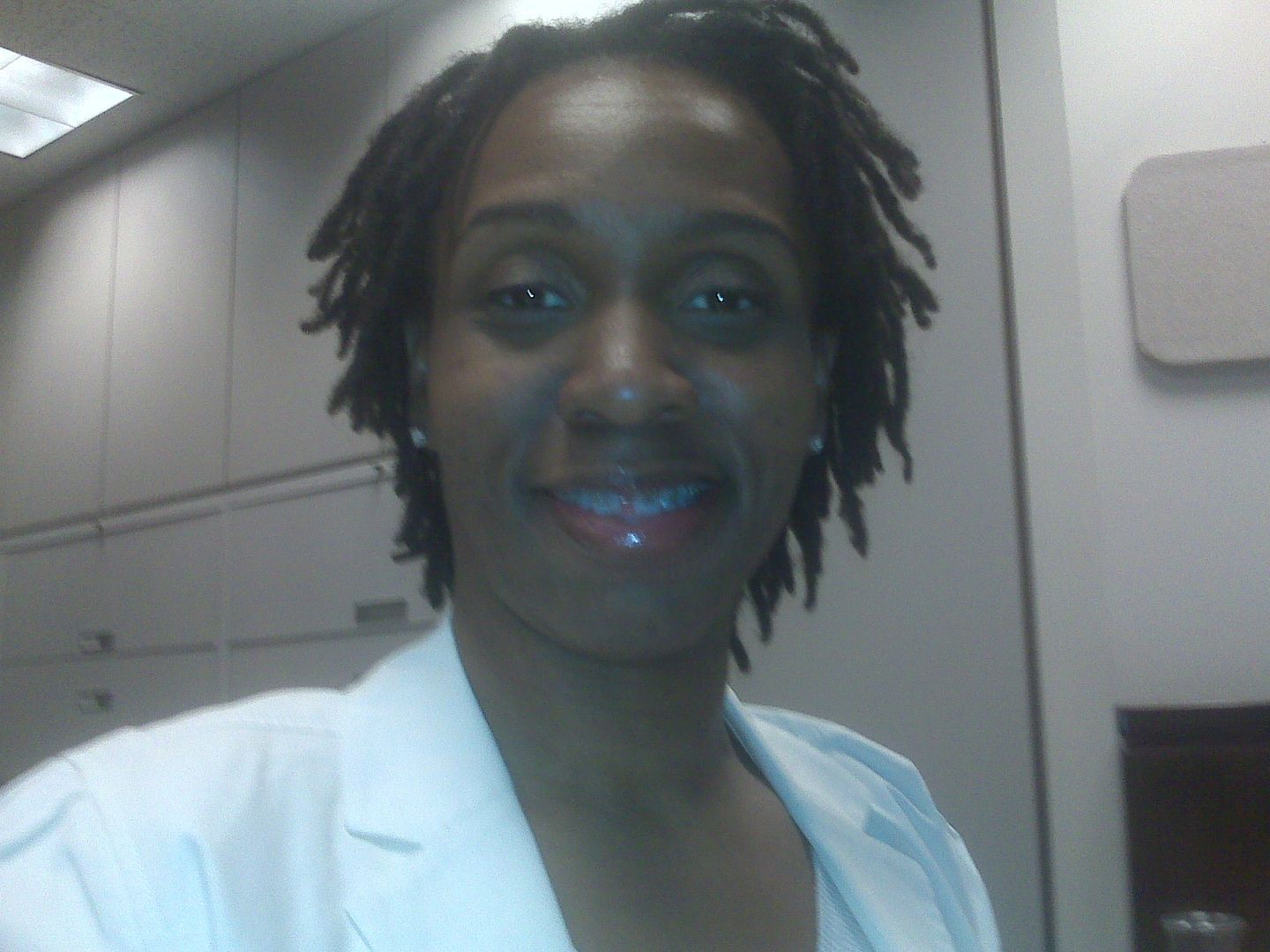 If you look up "impatient" in the dictionary, my picture would be there. I'd have a raised eyebrow and my index finger would be pointing to my wristwatch.Who would have thought such a person would choose locs as a hairstyle?
I believe my loc lust began around the time Lauryn Hill blew up with her solo CD. To say I loved her locs would be an understatement...the thickness of them, the utter loveliness of them made me imagine a locked existence.
It took some years, but I did the big chop after a frustrating visit to the shop. I was stuck behind a full head sewn in weave (no appointment, but the hairdressers' girlfriend!) and had been waiting long enough to know, I didn't want to waste anymore of my days like this. When I got in the chair I told her to cut the perm out of it. She looked at me, started to open her mouth to say something, but then REALLY looked at me (I had the "I-aint-playin" face on) and simply took out her clippers. She faded it and I haven't looked back. I walked out hearing a voice in my head (i think it was my mom's) saying "what in God's name did you just do?" (Short, nappy hair was a HUGE no ma'am to Mrs. Ozie.)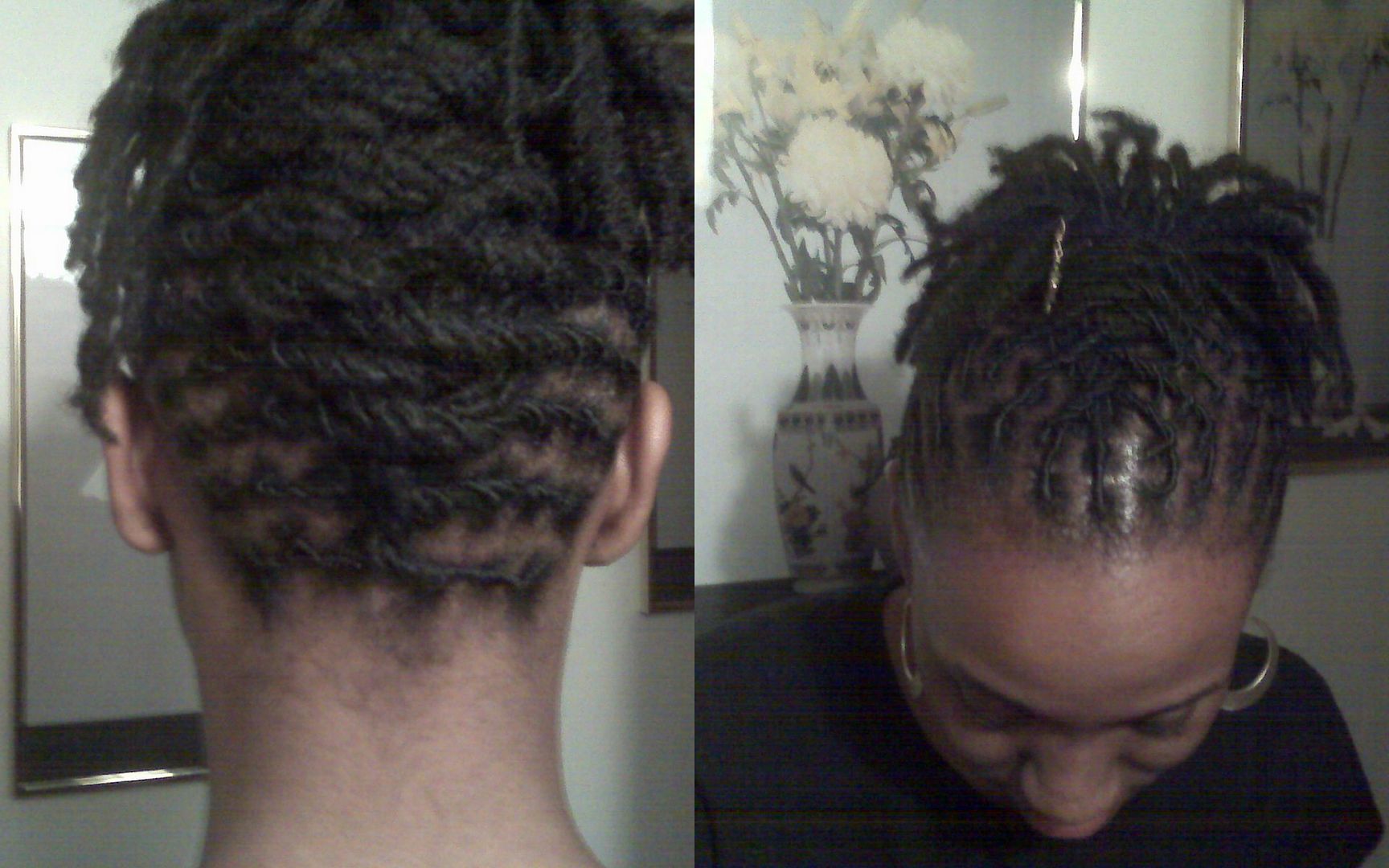 Truth be told, I really didn't know. I just knew I was done with THAT experience. I wasn't that chick anymore.
My co-worker, Ms. Toni, was instrumental in me deciding to lock. A veteran locker herself, I love her for answering all my questions with patience and understanding. She stated to me "when you are ready, you will know." She sounded so zen, so mystic and so right. I got my first palm rolls on December 26, 2006 and relished every stage from there. At times, I would look in the mirror and say "wow, I'm really doing it!" I'm the first TWA-wearer (see above no, ma'am comment) and first locker in my family. I damn near had a party when I was able to get my first style!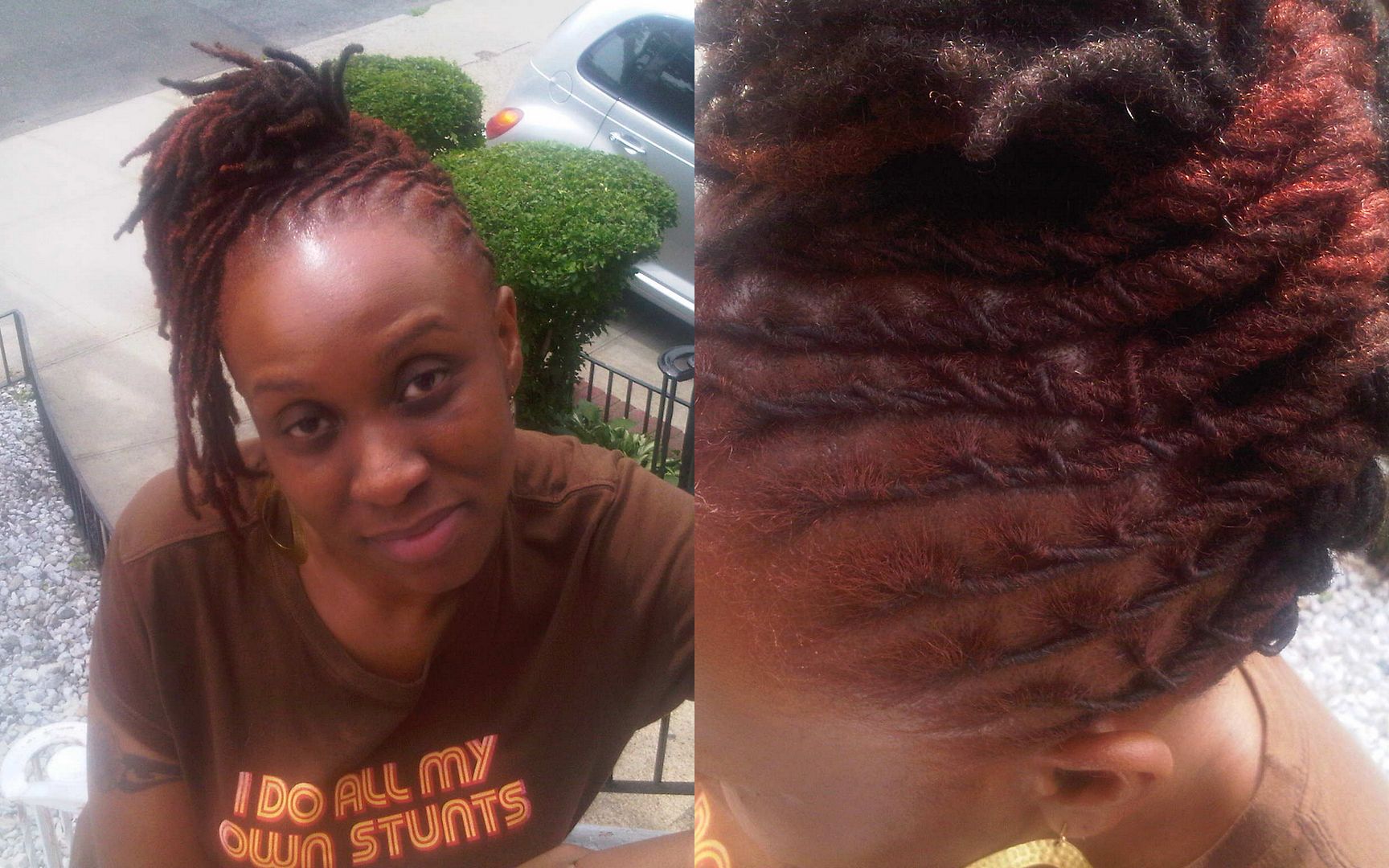 B asked me why do I love my locs? Almost four years in, I love them for many reasons. The foremost being they showed me the woman I could be, for myself, sans the expectations of everyone else.
Beautiful, uh? Yeah, she kinda rocks. And that dye job is killing me softly. I want some red now!!
Miriam gets her locs done at:
Locs of Nu
5 Rochester Ave
Brooklyn, NY
(718) 221-2175