Sooo this past weekend I washed my hair. It was a great wash indeed. I am finding that I have to use A LOT of shampoo though. For the first time I used
Infusium 23 leave-in conditioner
. This conditioner comes highly recommended from Toshia from
On the Road to Queendom
. She's been using it for years and she says that it's been great on her color treated hair. I loved it! I added my own essential oils and my hair was softer than usual after a wash.
And then on a whim, I started braided the locs.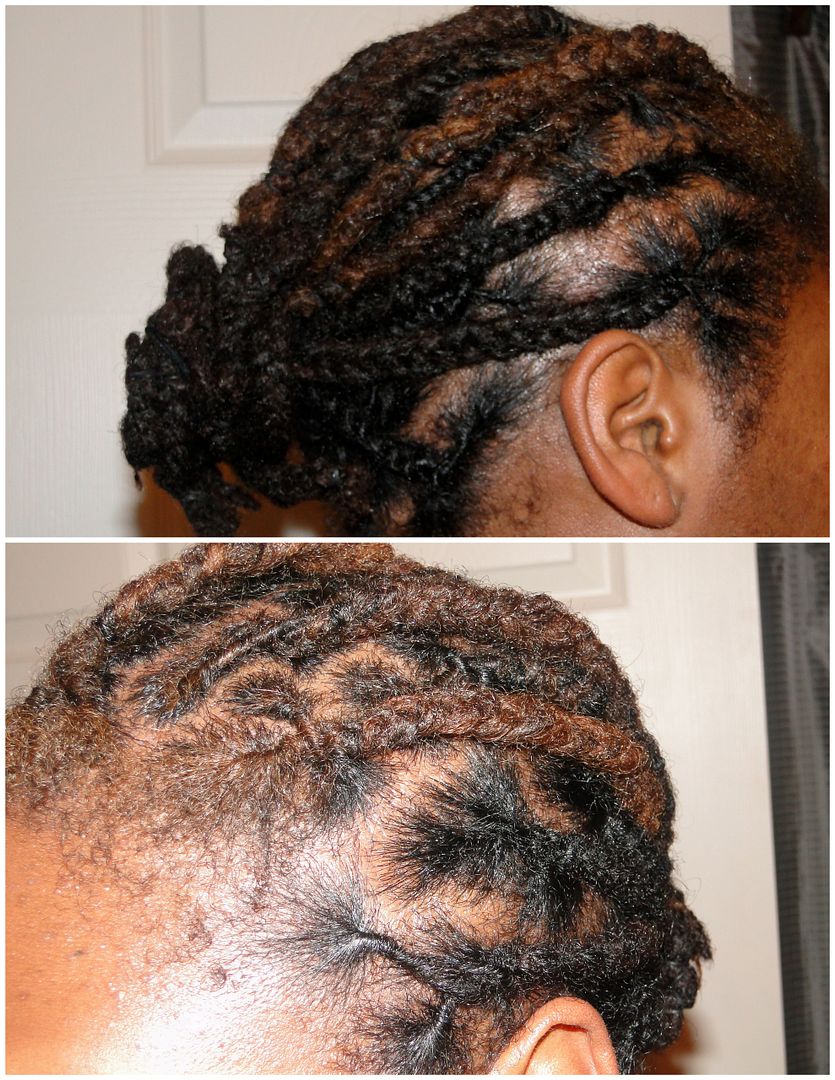 I took 3 and 4 at a time and braided as tight as I could. I used aloe vera gel and it look a little over an hour. I made a blend of sweet almond oil, orange, peppermint and rosemary and ran it through my scalp and braided locs. And I sat under the dryer for a good 20 minutes or so.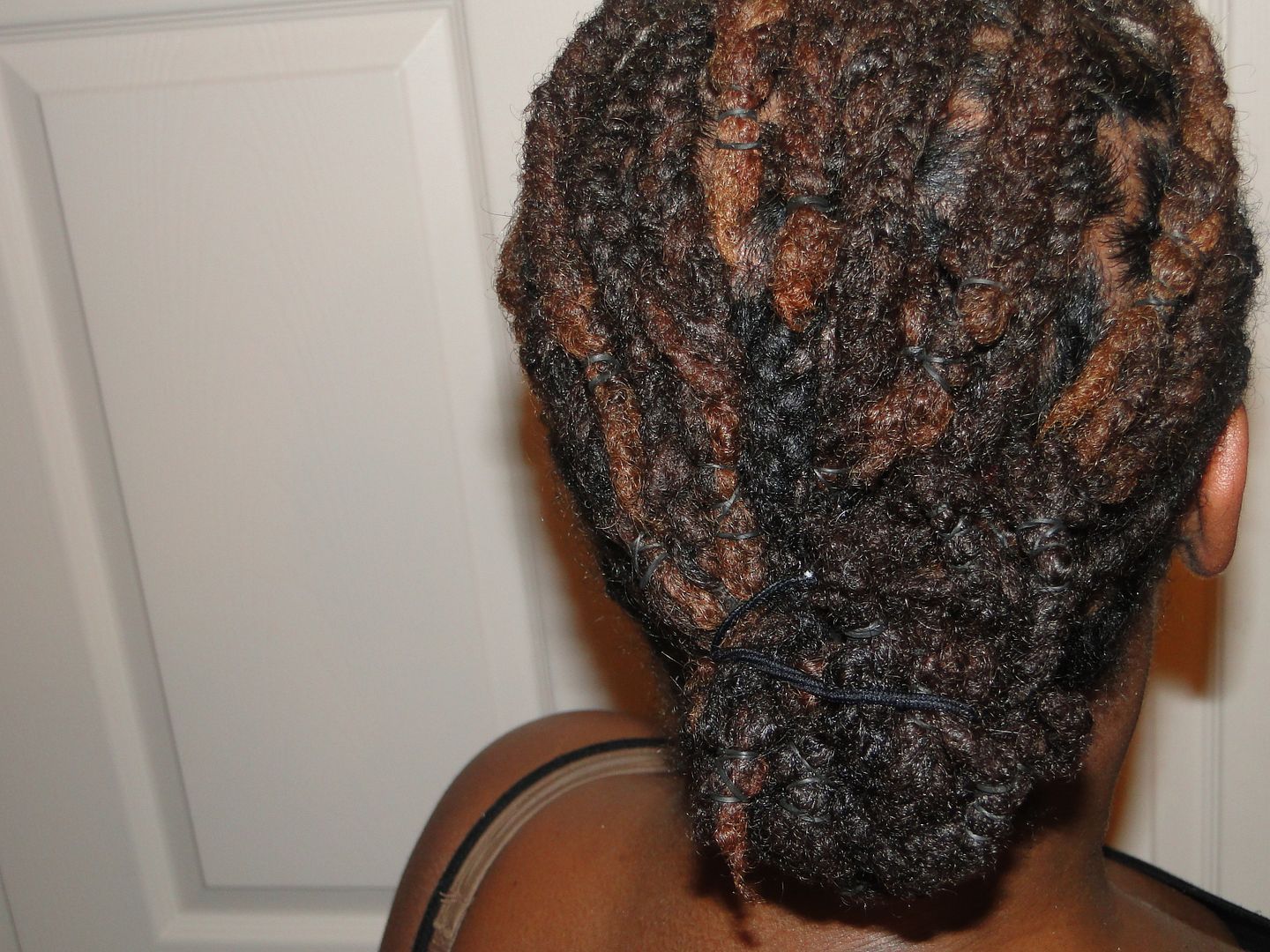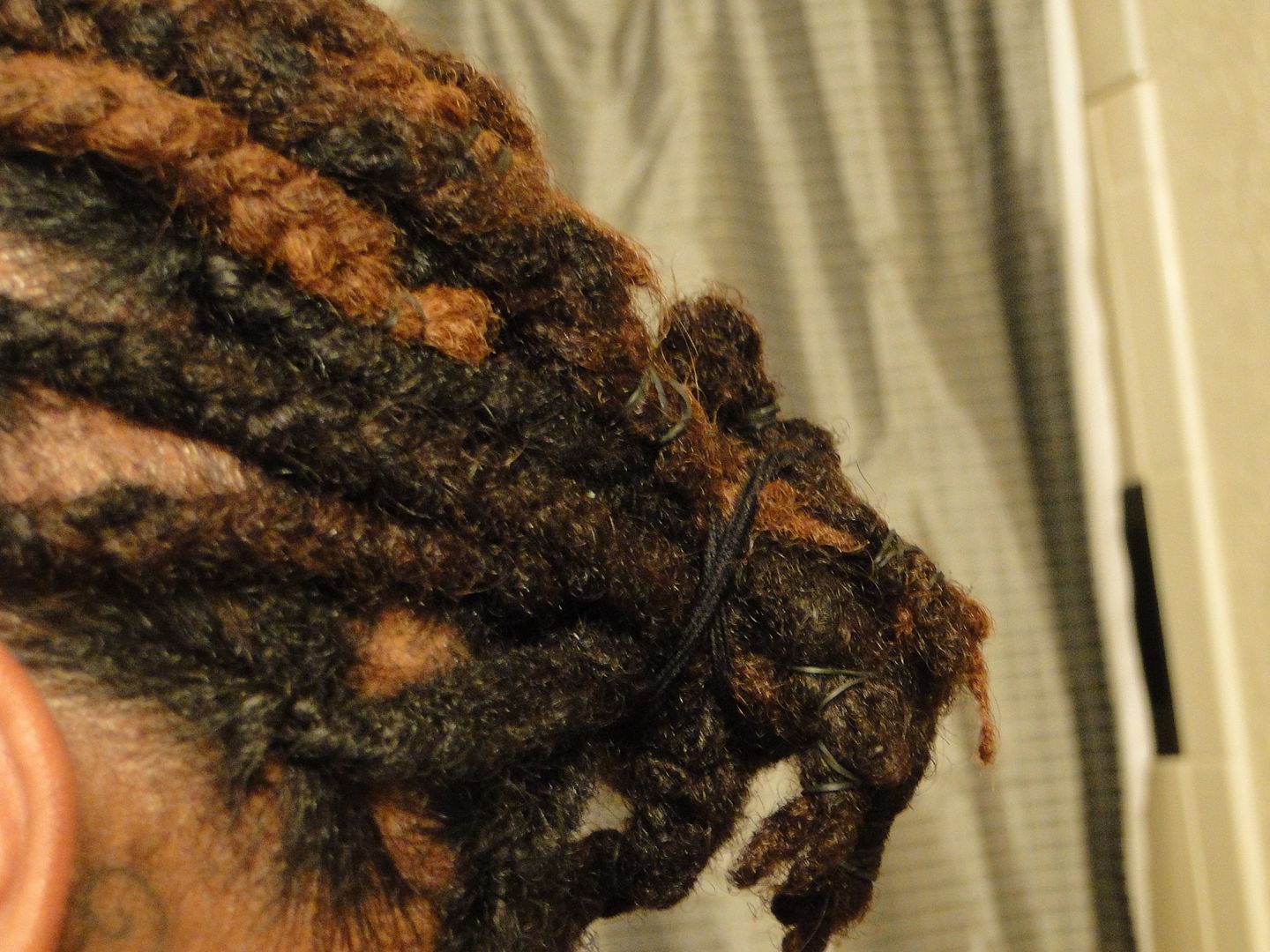 Not bad, uh? I actually like how this looks so I've been rocking it just like this. Yeah, it looks a little Celie-ish (10 points if you know who that is...ha!). I'll give it a good 3 days and we'll see how it turns out. The last time I did my hair like this (it was much shorter) I haaated the outcome. Something tells me I may dig it this time around.