Lately my my locs have been looking and feeling a little dry. And no, darlings..it has nothing to do with the weather because helloooo, I live in Florida. It doesn't get very cold here so I have no need to adopt a "winter hair regimen". I think my dry locs can be attributed my most recent color job--which, by the way, is growing out ALREADY.
What a freakin' rip off. I go through the drama of a bad color job that I learned to deal with and NOW it decides to disappear while leaving my hair a dry mess? Epic failure, right? But my girls Toshia from
On the Road to Queendom
and natural hair stylist,
Felicia Leatherwood
made some suggestions a while ago that are reviving the locs.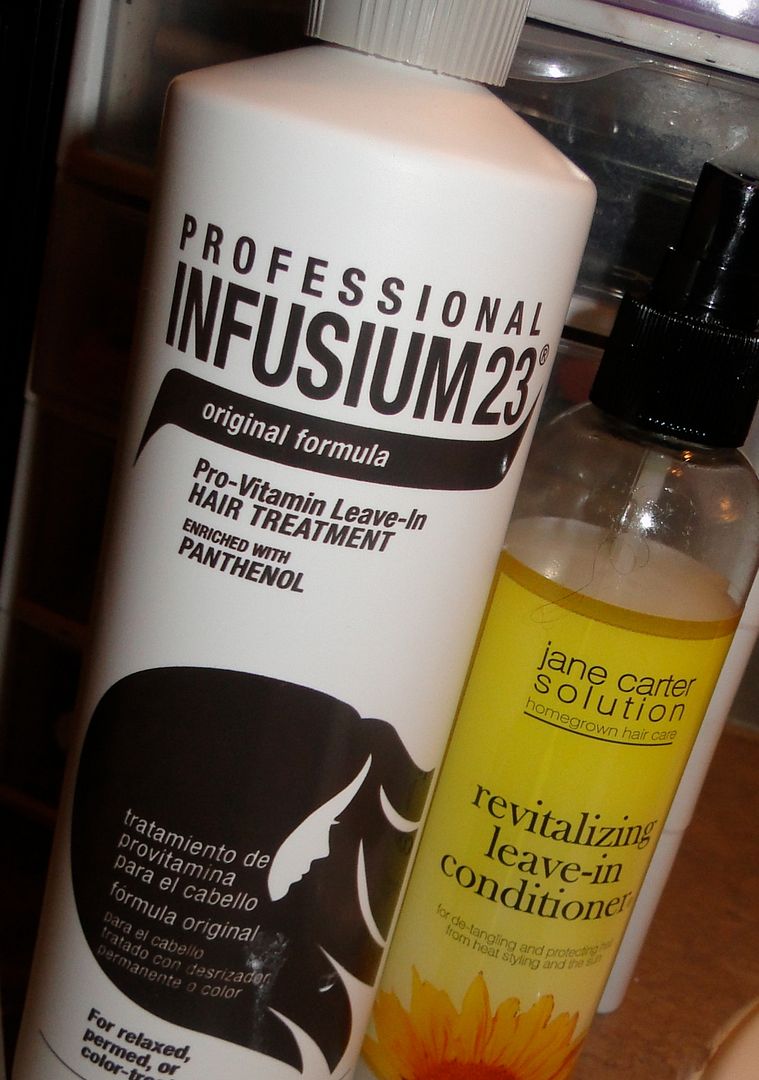 I've been using the Infusium 23 after washes and the Jane Carter every other day or so. My hair is 10x softer. I'll be reviewing these kids individually but just know that leave in conditioners are rocking my world right now. I hope they don't cause any build-up issues though. Lawd...
In other news, I have an afro at the back of my head.
And re-twisting the first 2 rows of locs is becoming pointless because within days, it just un-twists anyway. My hair has becoming quite stubborn. But then again, it would be with it being a month away from celebrating its Terrible Two's. Awwww!!!