Another reason why I
(only sometimes)
wish I lived in the Big Apple. Any of my New York loc rockers want want to chop the locs a bit? Or off completely? This event is also permed lady friendly so even if you can't attend, tell your NYC friends!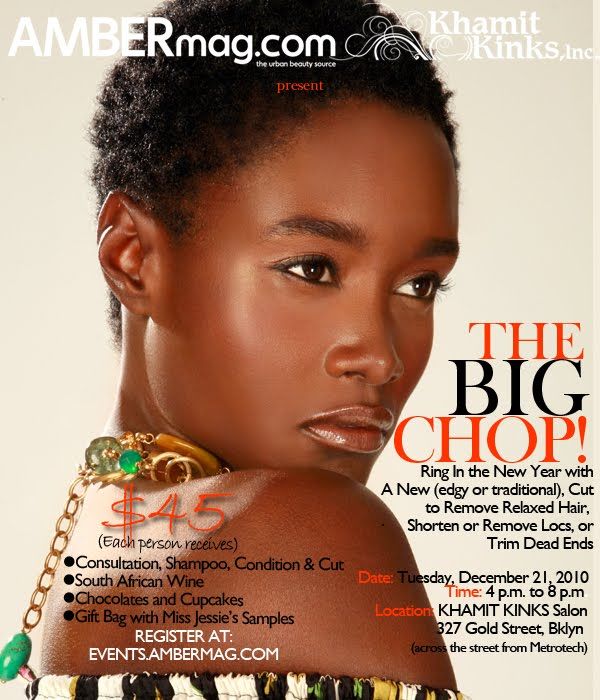 Not bad for $45. And you get some wine and cupcakes? I'm jealous. Click
here
for additional information and to RSVP.