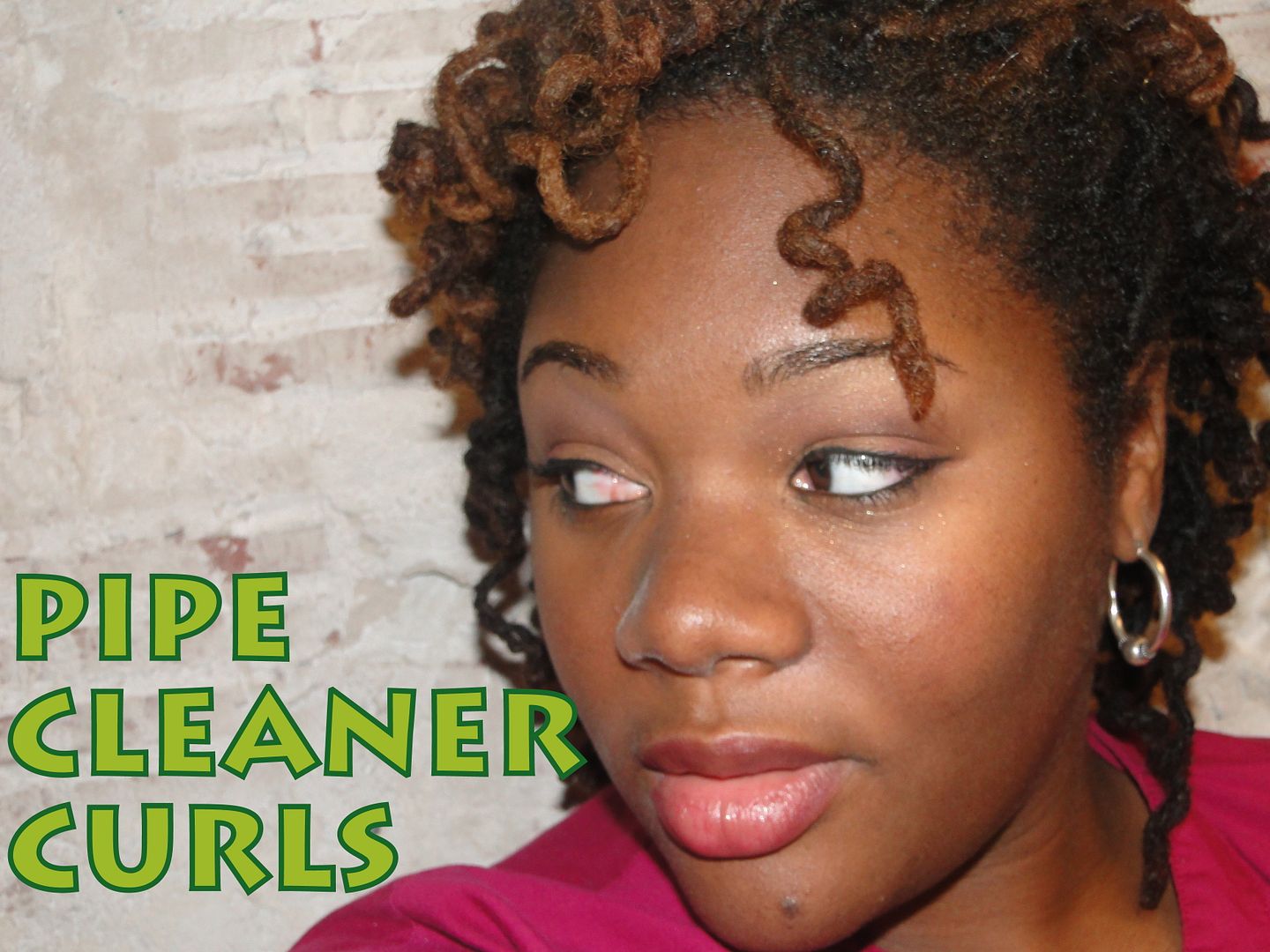 In case you needed to see the horror that was Part I, brace yourself and click
here
. I've learned a lot since then. Hit the jump to see my new and improved edition of the pipe cleaner curls.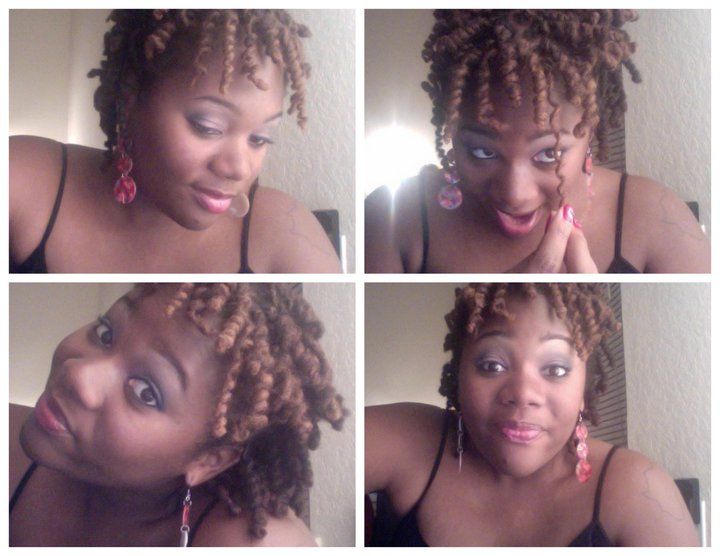 Simply put, I LOVED the outcome. And it took only an hour to curl all of the locs. I use Organics Root Stimulator Loc & Twist gel, my preferred twisting agent. Removal of the pipe cleaners were super easy. And so was styling! I did a mohawk for the longest. A week later, the curls started to drop. But I ran into a huge problem.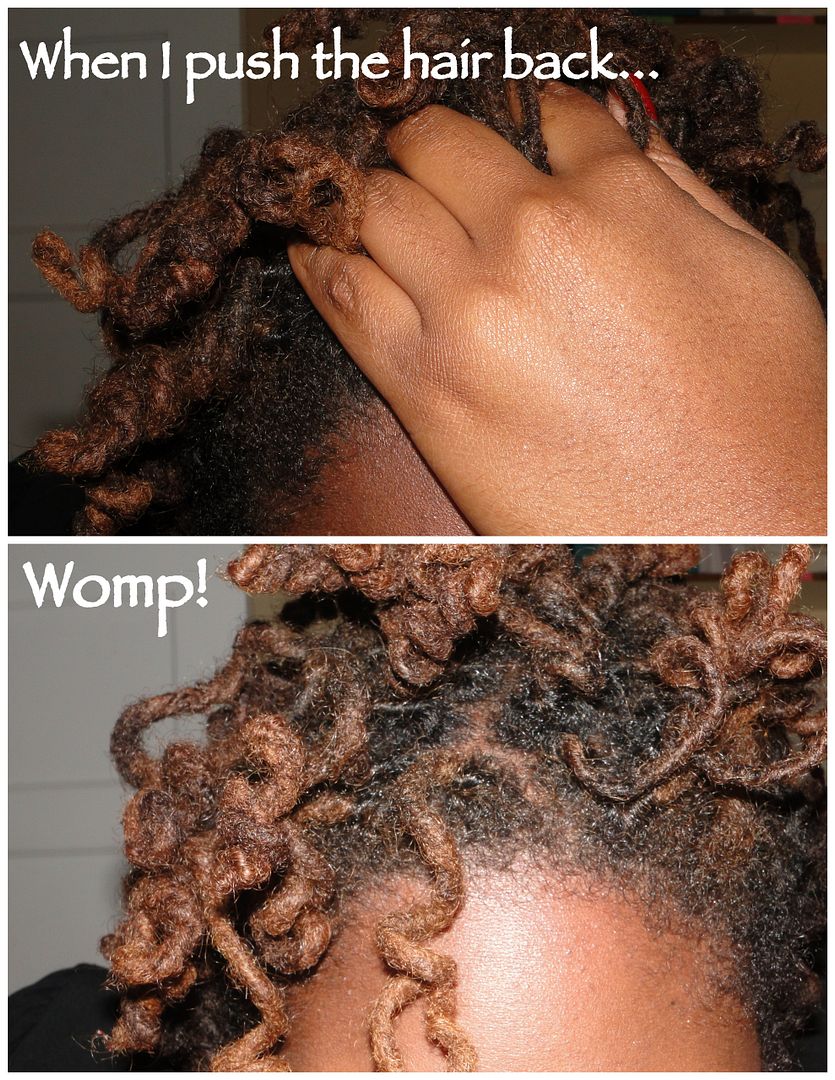 The curls kept running into my face. Which bothered the mess out of me. I blame myself. I curled the locs in the front in the wrong direction and so I ended up with a bang. Which was cute when the locs were super tight. But as they loosened up, they drove me bananas. But I rocked the curls anyway.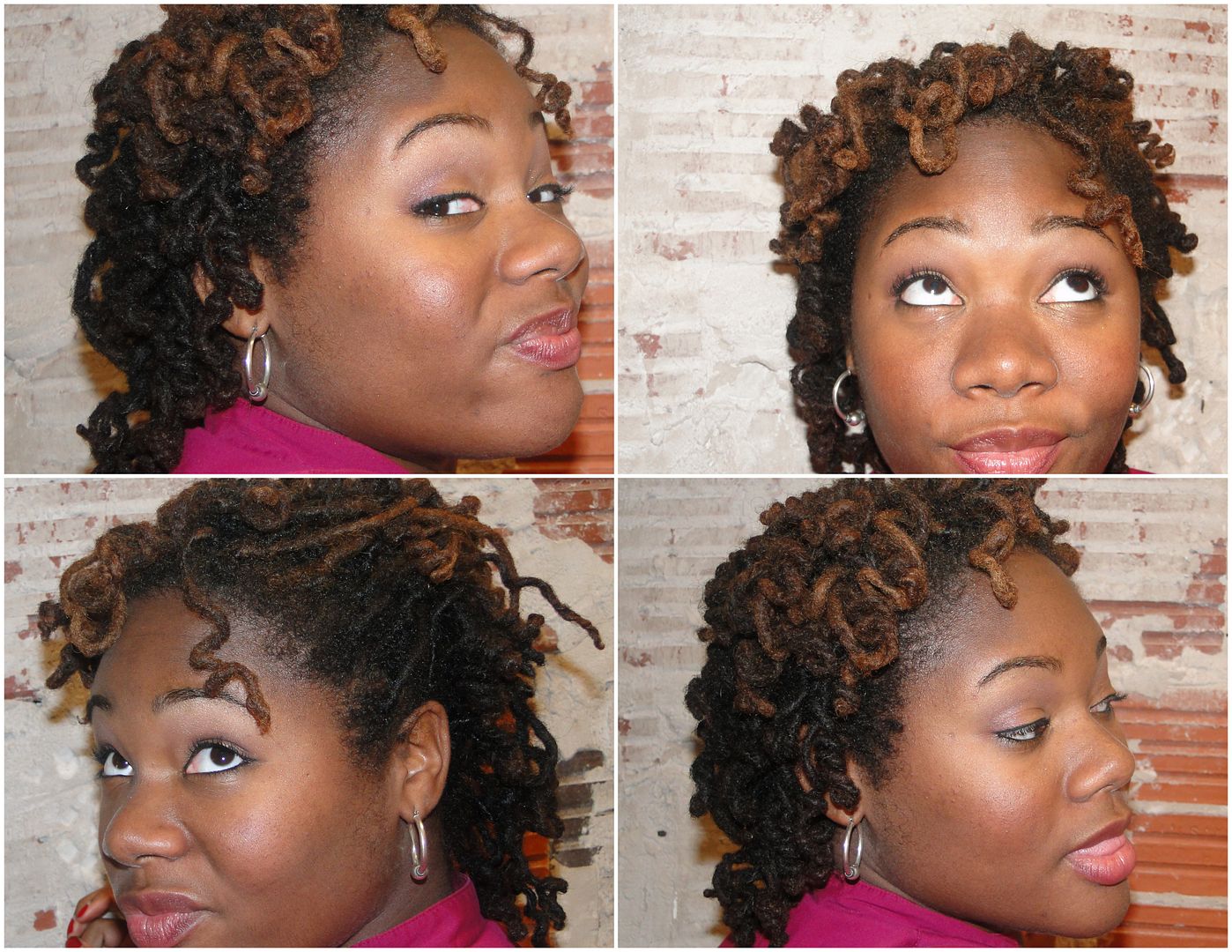 Pretty funny how some locs went completely straight though.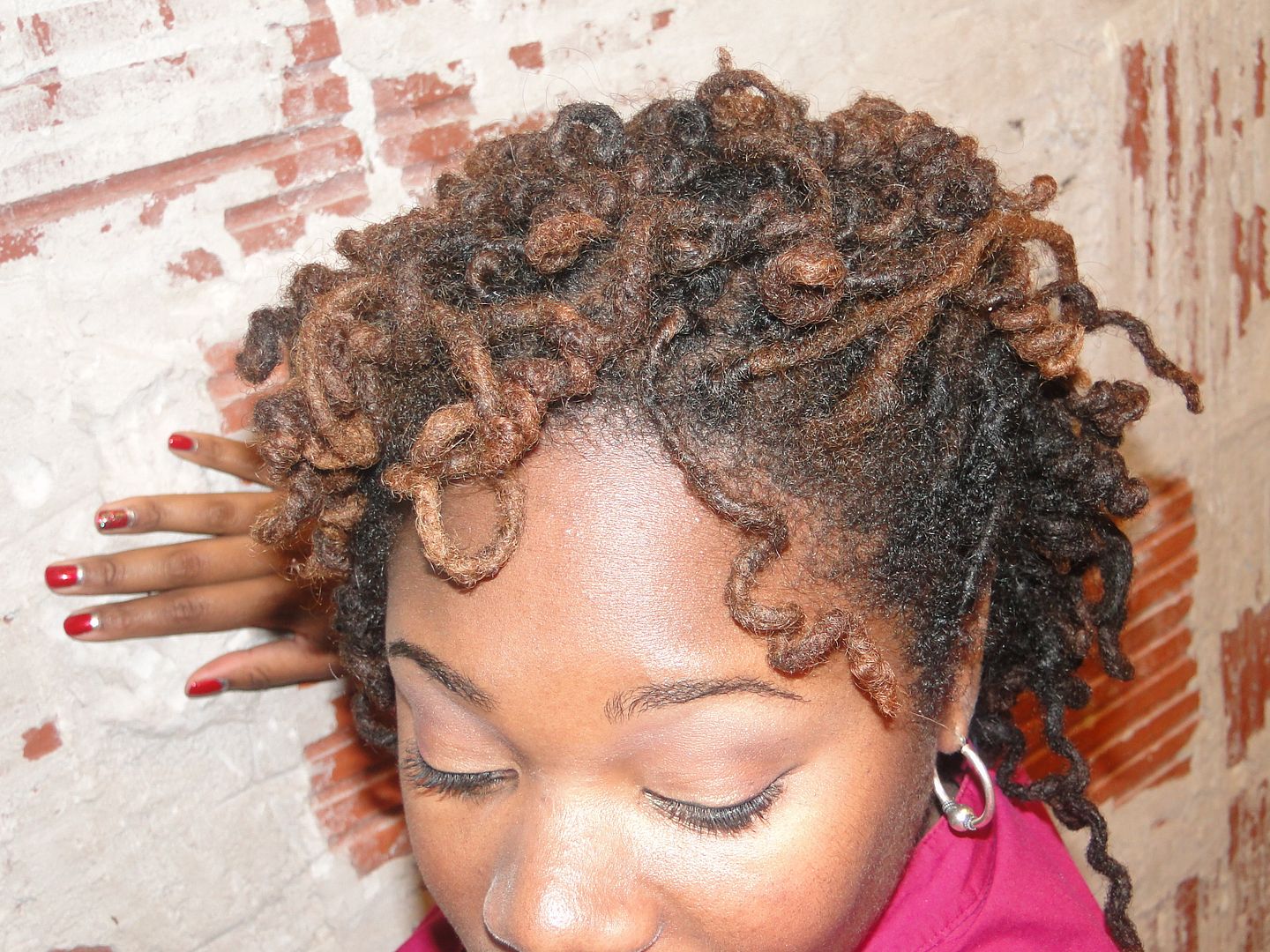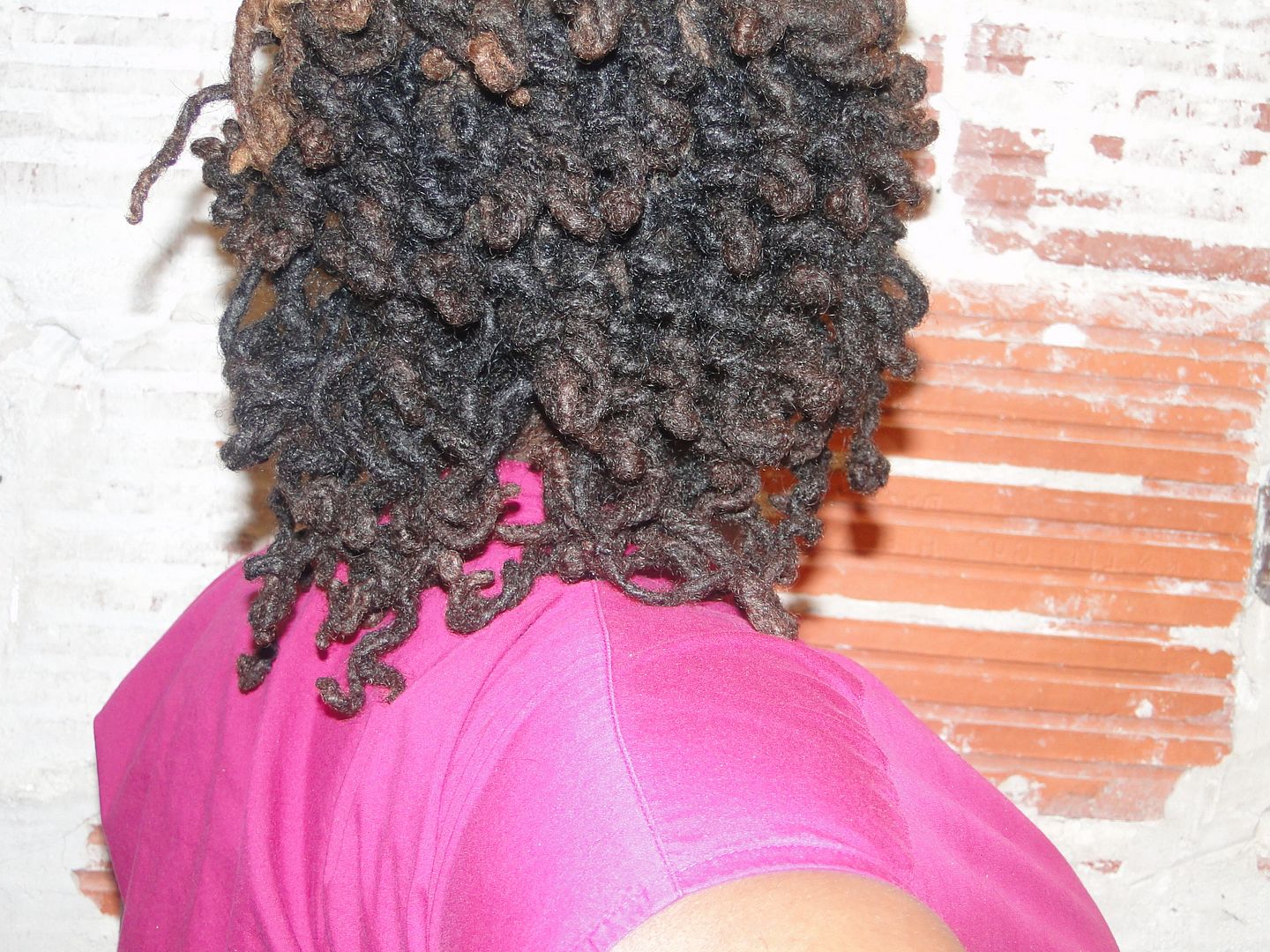 Buuuut, after almost 2 weeks I missed the straight locs and so back I went.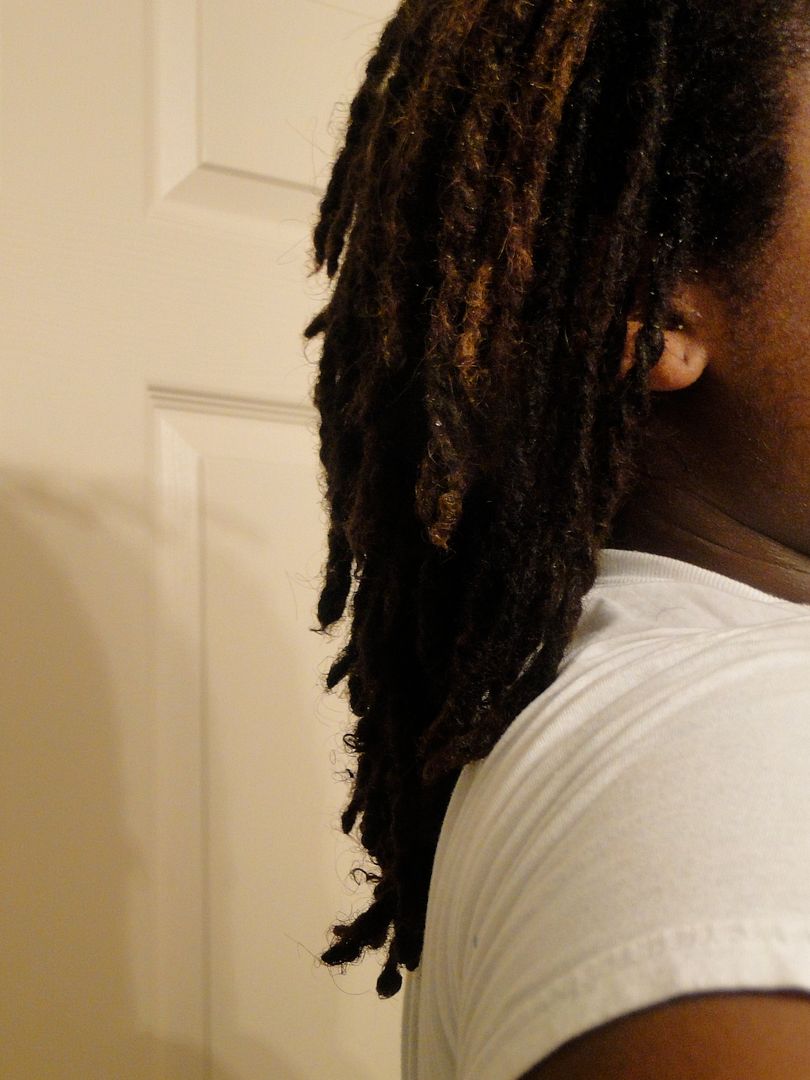 Random but don't sleep on the Infusium 23 leave-in conditioner. I've been using it for a good 3 months and I have noticed a serious boost in the growth department.
So yes, the pipe cleaner curls rock. And they would probably last forever if I didn't wash them out. I'll give them a whirl again. I can't wait to see how they look when my hair gets longer. I think they look phenomenal on longer locs.
Have you tried pipe cleaner curls on your locs yet? Love it or hate it?