Reader Denise recently celebrated her 3rd loc anniversary and when she sent me pictures of her locs, I fell in looooove!
I also had her send me some stats about her crown...
HOW THE LOCS CAME ABOUT: On December 29, 2007 I woke up fed up and decided to get all my shoulder length hair cut down to less than an inch to start locs. Oh HAPPY DAY!

MY FAVORITE PRODUCTS: Jamacian Mango and Lime Spray Oil (Sproil) and my own herbal ACV clarifying rinse.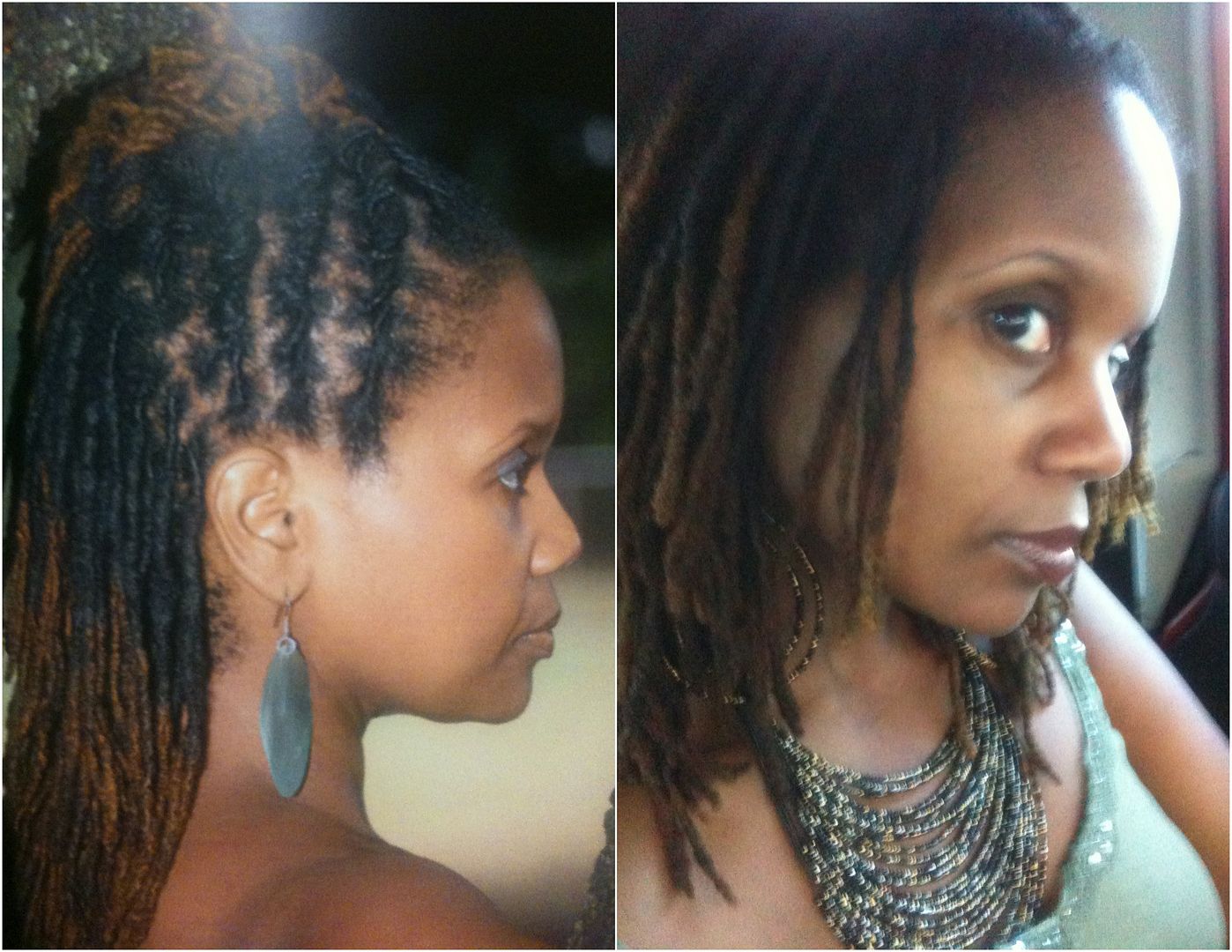 WHAT I LOVE ABOUT MY LOCS: I now love and appreciate the hair that God gave me without altering it to fit into someone's mold of what they think my hair should look like. Locs also connect me with my diverse heritage of African, Jamacian and Indian. Natural hair for me=FREEDOM!

STRUGGLES I'VE HAD WITH MY LOCS: The only two struggles I've encountered was when I initially had the "Big Chop". I felt I had to wear HUGE earrings so no one would mistake me as a boy! Also when I came first came home after getting all it cut off my dog barked ferociously at me because He had no clue who I was!
Rock on, Denise! You and your locs are simply beautiful!