I've gotten a mess load of emails about where to find this tee and so here it is, darlings. My bootleg photoshoot of the t-shirt and the website where you can find it.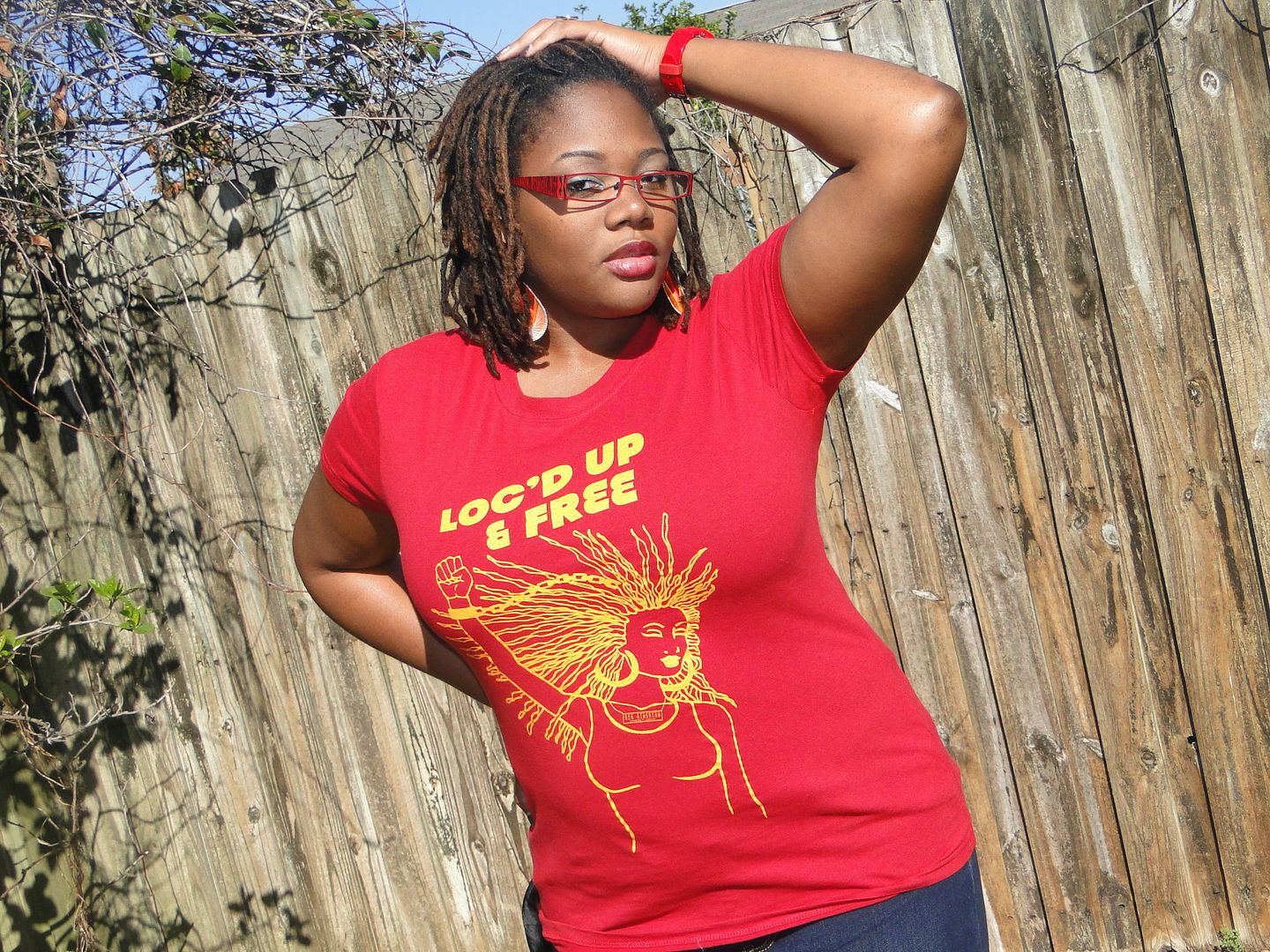 Founder Natasha (also co-founder of the
Central Florida Natural Hair show
, woot!) has recently launched a natural hair inspired t-shirt line. Kin Clothing has got some pretty funky t-shirts and I'm lovin' that there is one of us loc'd ladies.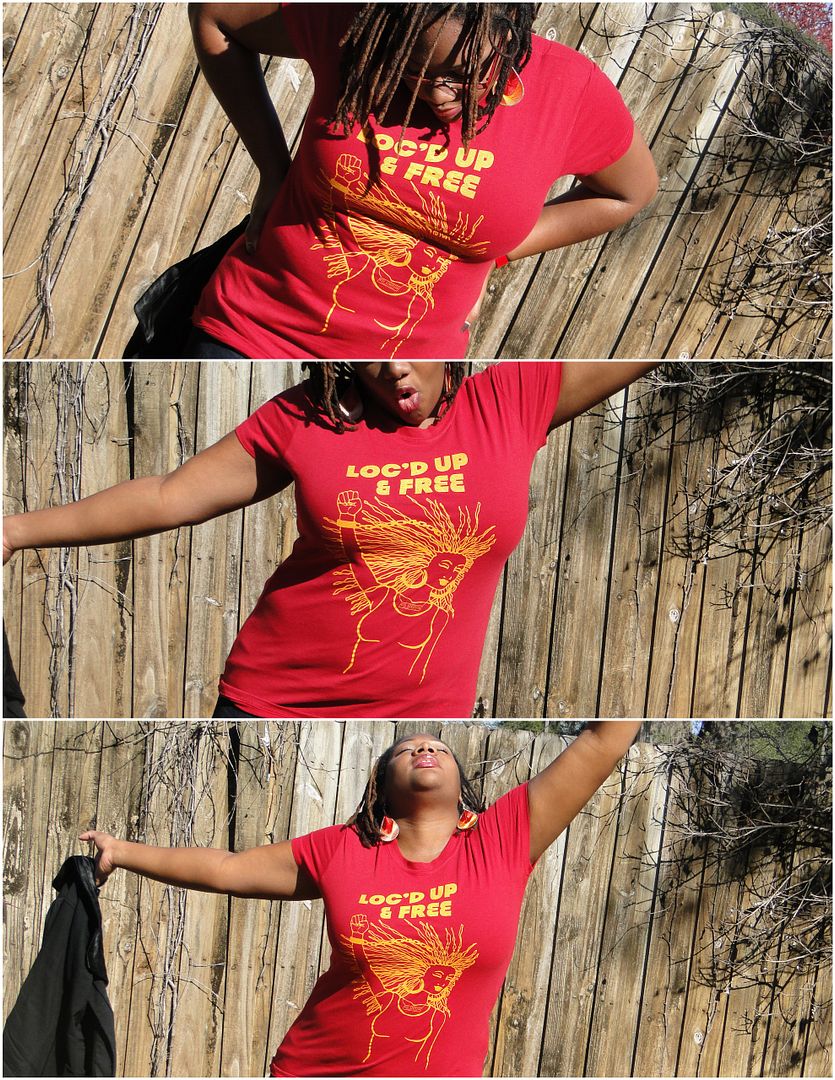 Yep. It's dope. You can snag it for $16.99 from the
e-store
.