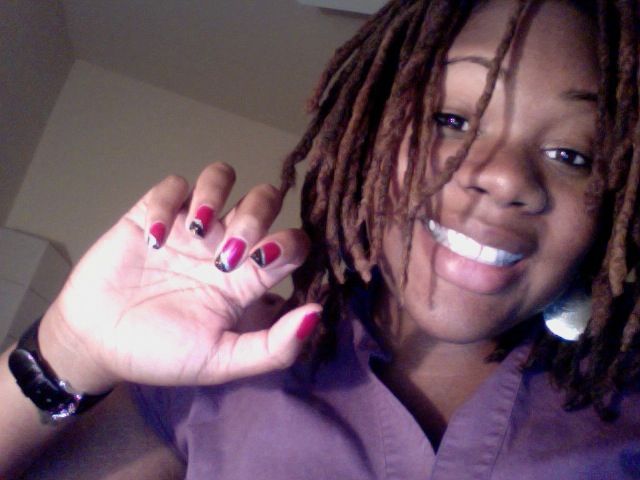 I'm still alive! I know, I know. It's been forever and a day but yes, I'm still here.
I had to take a much needed break from the online natural hair scene. I got to a point where I would sit down and WANT to write a post but had no idea where to start. I mean, how much can I say about my locs (and natural hair in general) before it seems like overkill? We've all seen the same pictures of loc'd ladies circulating the internet. It was starting to seem redundant. My goal is to bring a fresh and unique perspective. And since I was struggling to do that, I decided to not write at all.
But some inspiration is starting to show its face again so I'll be back sooner rather than later.
On a local level, I have taken the position as VP for the
Orlando Natural Hair group
. We are working on re-organizing ourselves under new leadership and have a lot of things in store. That,
Clumps of Mascara
,
Young Professionals
and prepping up for a new job have all kept me super busy. But in a good way.
So I'll be back soon, lovelies. If I haven't responded to your email yet, I'll be on that as well. And if there is anything you would like to see on Loc Rocker, please don't hesitate to let me know.
Loves y'all,

P.S.
In the "WTF Files" I haven't done a thing to my hair. I haven't washed it since I went to the salon. I haven't done any styles. I haven't spritzed it with anything. No oiling. No massaging of the scalp. It's just been...there. Tonight I'm going to treat my scalp and wash it. And if I'm bored enough I may, just MAY do pipe cleaner curls.