I've been super lazy with my locs lately. But I don't mind it. I'm not "itching" to do anything and for a color fiend, I appreciate these moments of being satisfied with my locs. The other day I washed and braided them. I've
done this before
. This time, however, I decided to spruce it up by adding a flower.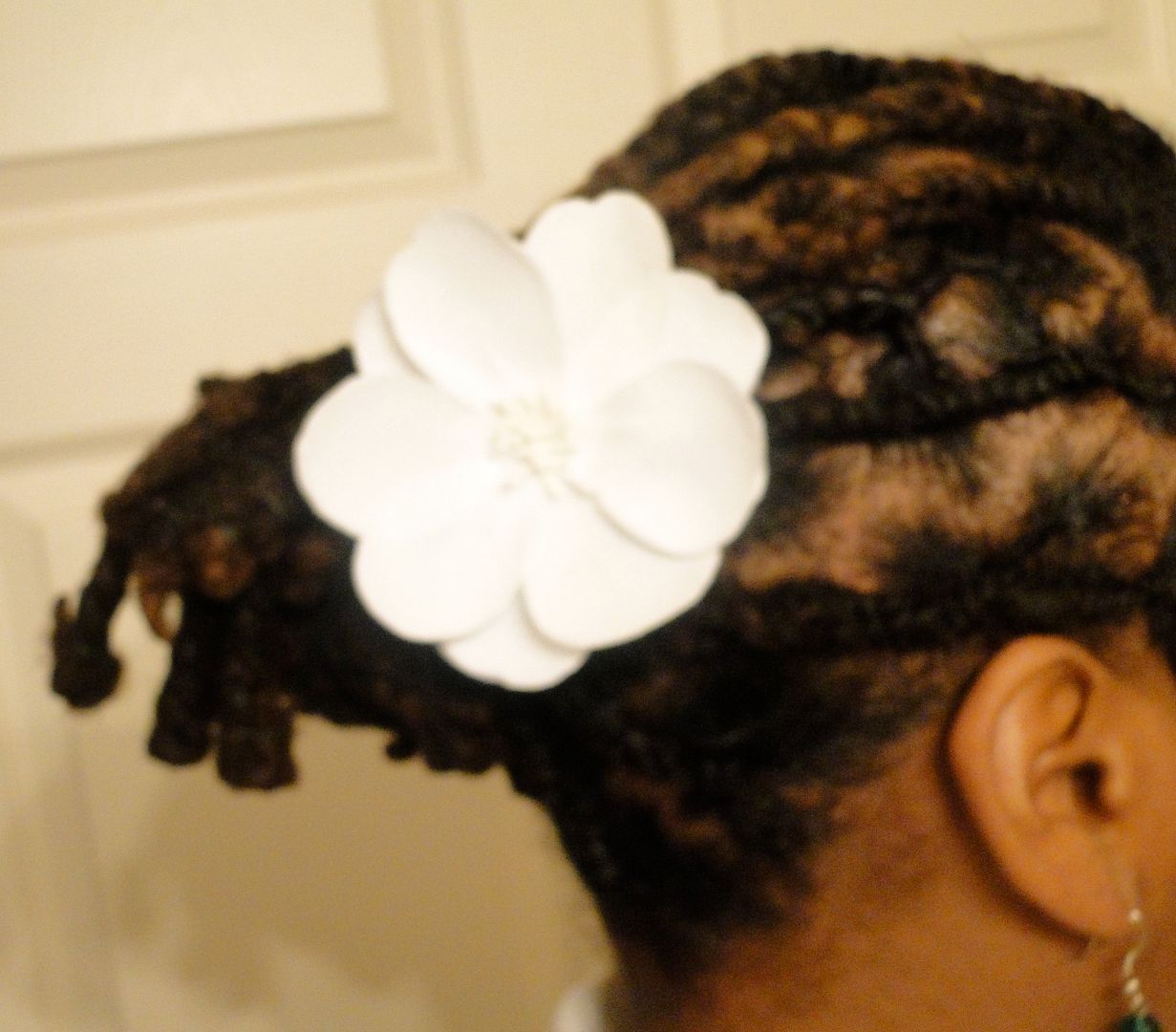 'Scuse the blurriness. I've been rocking braided locs for several days now. This is the BEST style ever. Braids make for the best protective styles and last unbelievably long. In fact, unless I wash the locs, the crinkle-effect still goes on strong.
I tweaked my technique this go round and used rubber bands to bend over the end of the locs.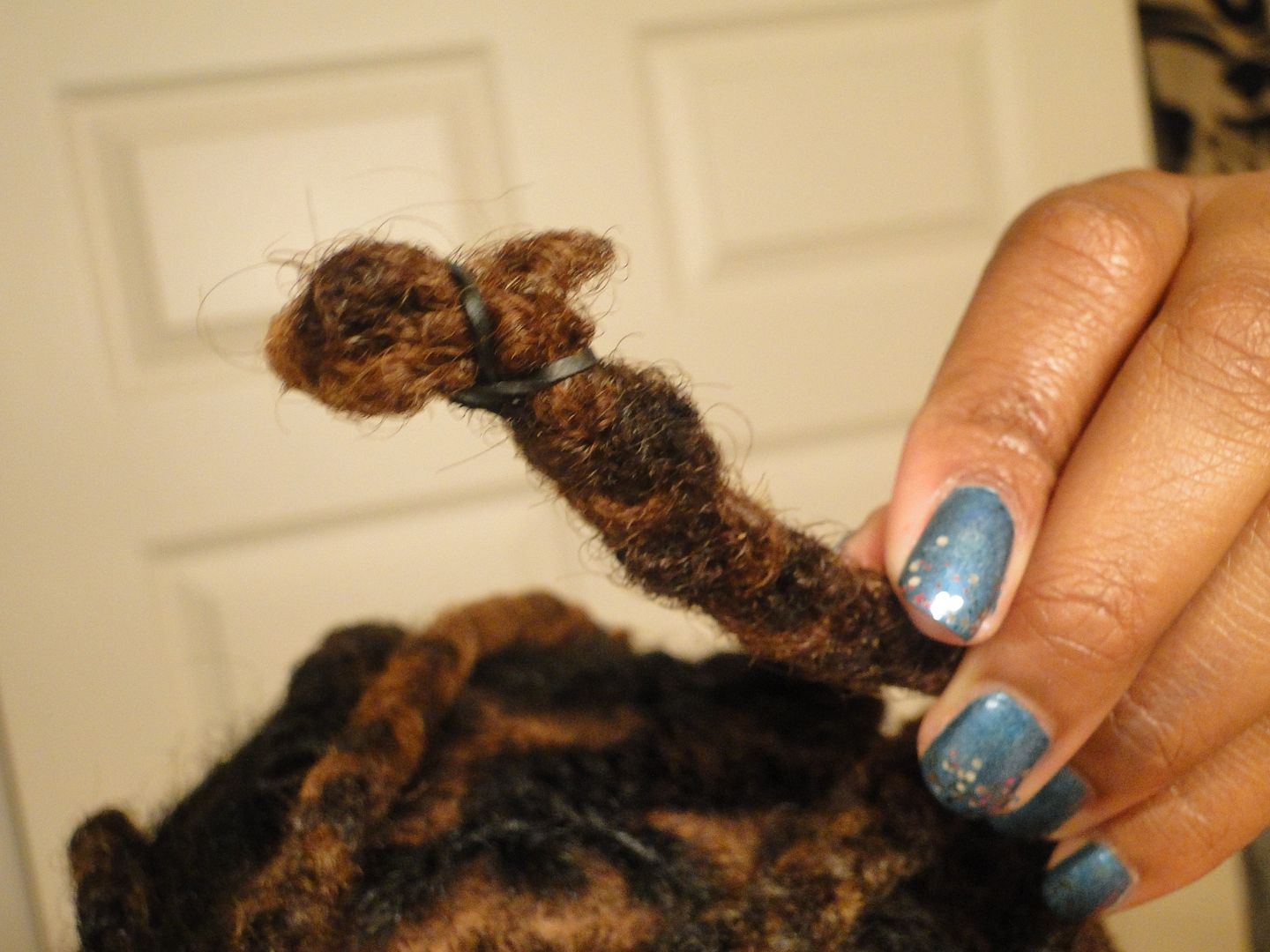 The
last time I did this
I had great crimps but straight ends. Not a good look. Let's see how long I can rock the braids for. I'm going to get my Nicey Nash on and rock a different flower every day. The braids HAVE to be up in some kind of ponytail. I mean, would y'all still love me if I wore them like this...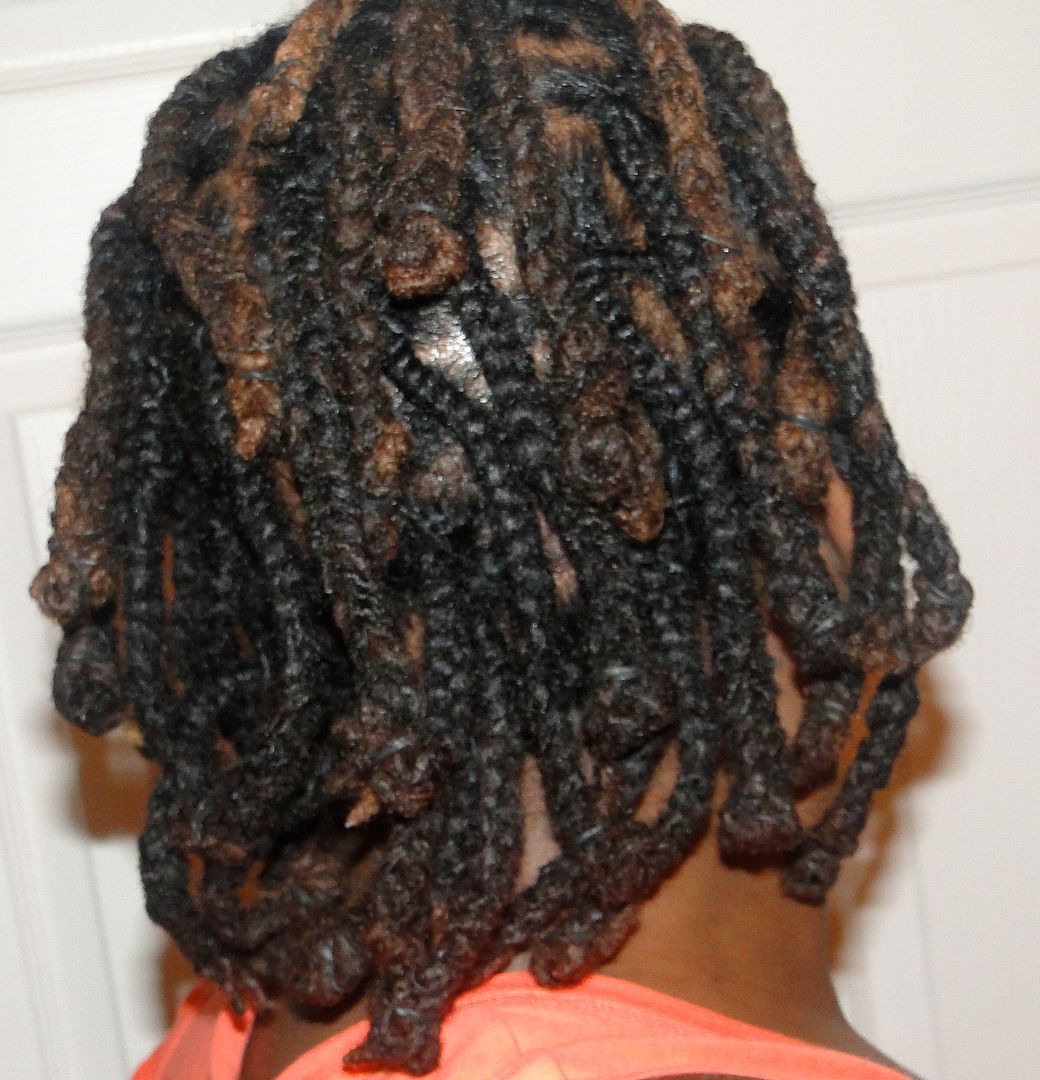 Negative. HA!!! People who see me with the braids always think that I've combed out my locs. I can see how. When braided, they don't look like locs at all. Pretty groovy, uh? What do y'all think? Any fans of the braided locs?