Check out Hasina and her goooorgeous baby locs.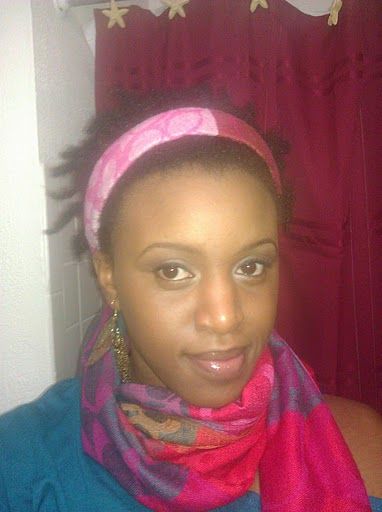 After contemplating for the past 7 years, I finally decided to get locs and I've had no regrets. I am a DIYer and I enjoy figuring out my hair's likes and dislikes. The beginning of my journey was a little frustrating as my twists will unravel during washing but its all worth it since my locs are forming and I'm seeing beautiful results.
Locs Installation
-- Nov 16th 2010
Method
-- finger coils and palmroll
Regimen
-- wash when my hair tells me to which is normally once a wk
Condition
-- used to condition with coconut milk, coconut oil n honey but lately I've been using my old faithful, Aubrey Organics Honeysuckle Rose conditioner and my locs are thanking me for it.
Retwist
-- usually twice a month.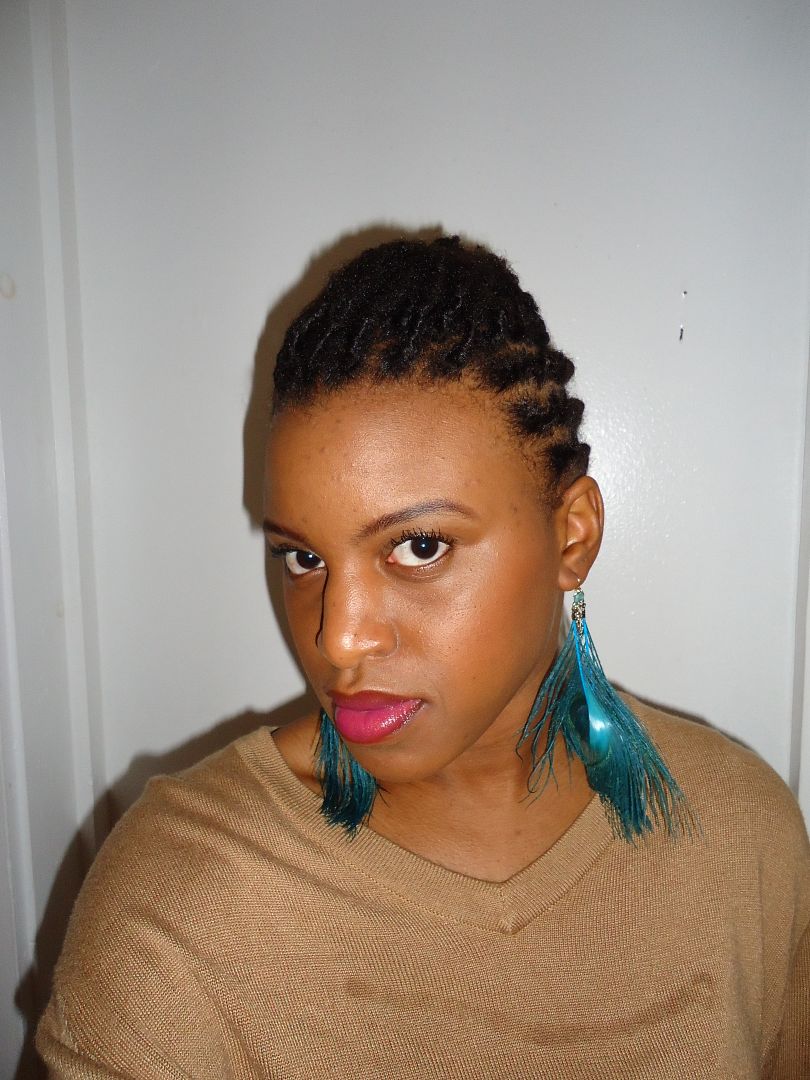 Here are a few things I've learned so far:
~Listen to your hair.
~Don't let others discourage you.
~PATIENCE, PATIENCE, PATIENCE.
~Find loc blogs (I was happy to find so many loc blogs)
~Everything is not for everyone. Some products that worked for others may not work for you
~Do your research (youtube, blogs, forums, books, experiment)
~Wash your hair
~Less is sometimes better.
I'm currently using only two products on my hair at the moment.
In the beginning I used JML and ORS gels to twist but they both made my scalp itchy and made my hair dry and crunchy. I've also used aloe vera n honey which did keep the hold but I didn't like idea after the first try so now I don't twist with any products and that's been working out perfectly for me. I simply spray my locs with a concoction containing a few drops of rosemary oil, water, honey and evoo and then I add a quarter sized amt of Oyin Handmade Burnt Sugar Pomade (love it).
As a newbie loc'er, at times I felt discouraged due to lack of style options and others opinions but I'm quickly that this is MY journey so I'm embracing and loving every minute of it!
Got any questions for Sheryl? Leave 'em in this post and she will answer. Shoot an email to Brittany@LocRocker if you would like to write a guest post. I love featuring naturals of all hair types.