Alesia has been a dedicated Loc Rocker reader for quite some time and she gave me the honor to feature her beautiful locs. Check out with this Mommy of 5 has to say about her crown.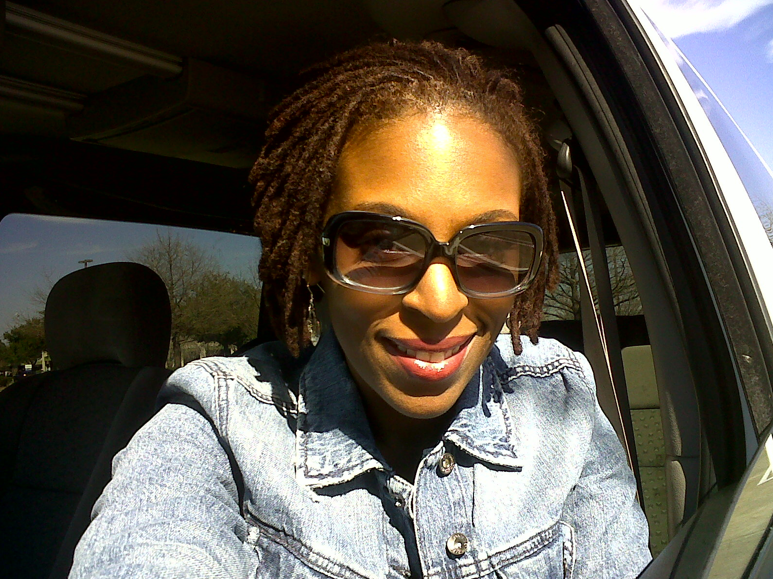 How old are my locs: They are 2 years old as of March 2011.
How the locs came about: Well, this is actually my 2nd set(wore them from 2000-2005) I wore my hair super short from 05-09, and I loved it, but my husband asked me to grow my locs back-so I did. I actually missed them anyway-I would look at photos of myself before I cut them and I would kinda miss them.



My favorite products: I've loved Organic Root Stimulator Lock and Twist gel for years. Sometimes beeswax gets a bad rep, but I personally like it-I use a tiny amount mixed with my loc gel. I learned years ago not to use a lot of beeswax in my hair (and I will NEVER use the black beeswax again EVER-who ever thought of that anyway??) I recently used Eco gel mixed with a little Murray's loc-gel to retwist and I liked it. I shampoo with mane and tail shampoo, deep condition with Dr. Miracle's deep conditioning hair conditioner(love the tingle!)then I use my apple cider vinegar rinse with a few drops of essential oil in it to cut the stink! (spearmint or lemongrass) and I use olive oil mixed with the wonder 6 oil as my hot oil treatment. As for leave in conditioner, I use the Sally's generic brand of Infusium 23 leave in. I've tried more expensive products, but uh…yea basically I can't afford em!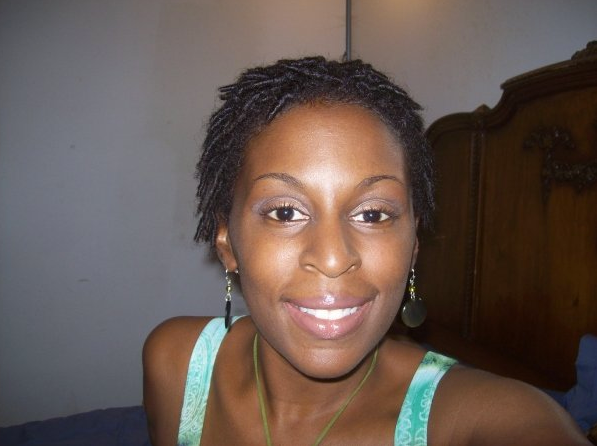 What I love about my locs: everything! Well…I didn't love going thru the beginning stages…we had a love/hate relationship for the first…oh…YEAR!

J

I had my first set of locs in my 20s and for some reason, I don't remember them being so…defiant-back then. Bantu knots and roller sets got me thru the "funky times". That, and I finally just said "hell with it-do y'alls thang" and rolled with em. If they stood up, I just let em. I also free form for a few months at a time to let my roots stay strong. (my OCD makes me want to twist in my head all day yall!) I love to play with color, and I recently put honey blonde on my locs(which did NOT turn out honey blonde, as you can see) but I will be trying again (with a booster) in about 8 weeks. Im not afraid of color at all – I keep a bottle of semi permanent color on hand just in case!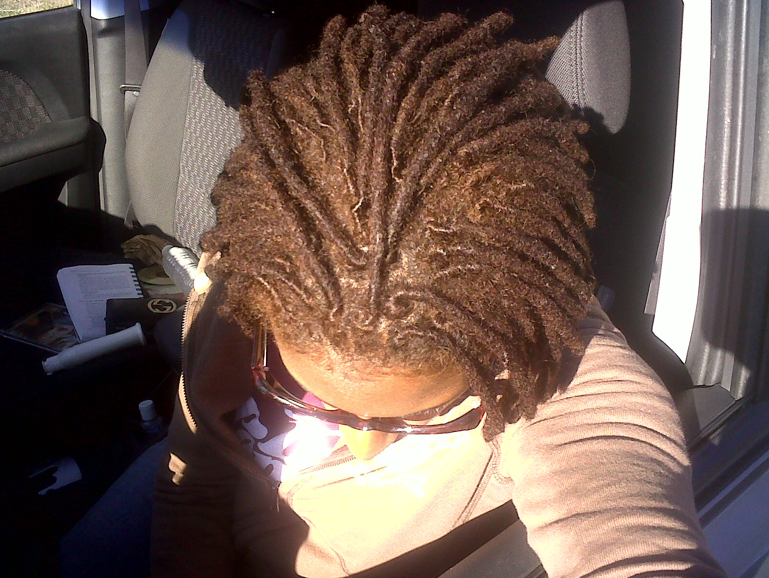 Struggles I've had with my locs: I recently (12/15/10)lost my best friend of nearly 30 years to ovarian cancer, and I was THIIIIS CLOSE to chopping them all off after she passed. I don't know, mourning I guess. But I went to my loctician(well I say my loctician, I've only gotten my locs done professionally about 3 times in all of the years I've worn them) –but anywho I went and got them cut into a bob. Short in the back, longer in the front. It gave me that "Release" I usually get from cutting my hair, mainly when I'm going thru something traumatic. I like the bob, but I am done cutting for now. The plan is to keep my locs til I turn 40----5 more years to go! We'll see what happens!!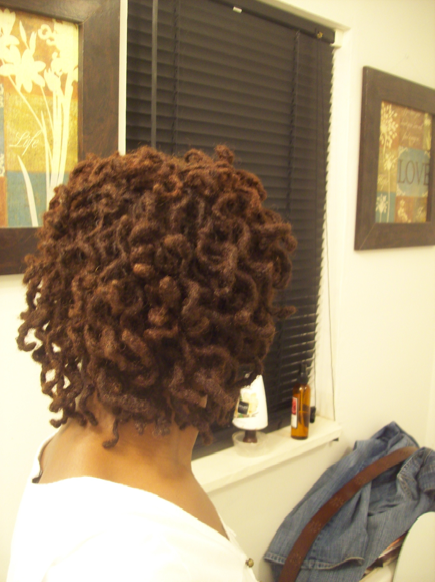 Got any questions for Alesia? Leave 'em in this post and she will answer. Shoot an email Brittany@LocRocker if you would like to write a guest post. I feature naturals of all hair types and styles!