I started loc'ing 4 in a half yrs ago in 2006. Its been something that I wanted to do for quite some times but chosen to wait until I was fully ready. since I had them its been by far my favorite and the easiest hairstyle for me to deal with. As far as products I use for my loc's, I found the less I use the better, I like to make my own concoction usually.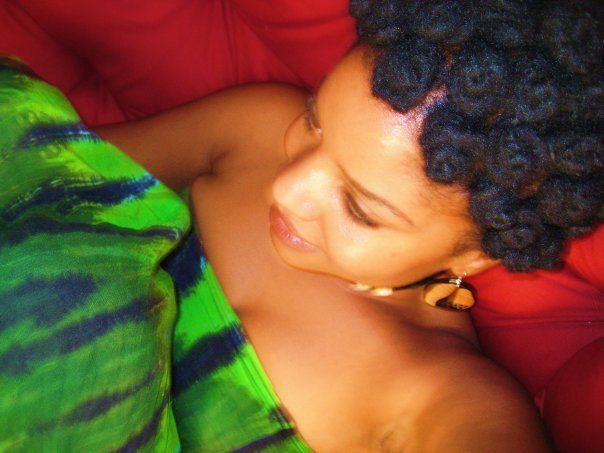 I like to massage a mixture of avocado and olive oil to my scalp. Keeping it real simple seems to work best for my hair. I touch-up my loc's about once a month, I don't over-twist them which is the key to keeping it thick and strong allowing room for them to spread, breathe and express itself.
I love being natural because of how beautiful it looks and feels, and the freedom to be able to tolerate rain, humidity...just being in overall harmony with nature and myself. I love the bonding that I have with my hair, the ability to love, beautify and care for it myself. I love to let my locs express its own individuality.