Soooo the
Freeform Summer Challenge
is in full swing and from the emails and comments on the Facebook wall, some of my gals (and guys) are struggling. Especially those of us that are used to super manicured locs where we HAVE to see the parts in our hair. I'm learning to just go with the flow of the 3 inches of afro hair I have at my roots.
I washed my locs and found an insane amount of build-up (I'll save that for another post). I did some running outside and let them air dry. They were dry in no time considering it was 101 degrees that day in Florida. While I was getting ready for work the next day, I started playing around and came up with a quick style that I think will work best for those ladies who are too afraid to wear their locs wild 'n free.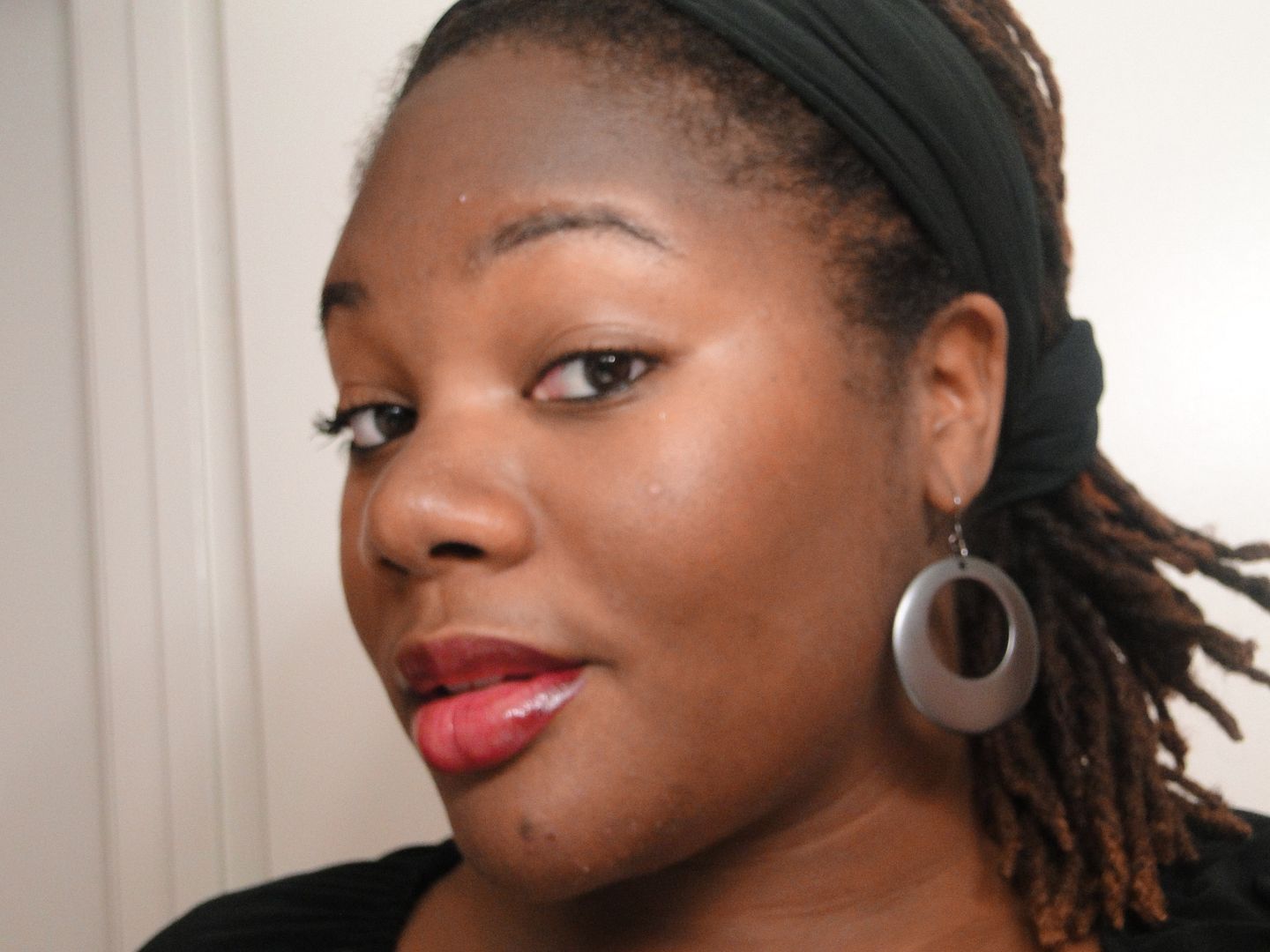 And please excuse that blurry photo. I had the wrong lens on my camera. The photo snob that is me should know better. *scoffs*
I pulled out a piece of fabric string yarn hair tie thing and tied it the locs up in a ponytail.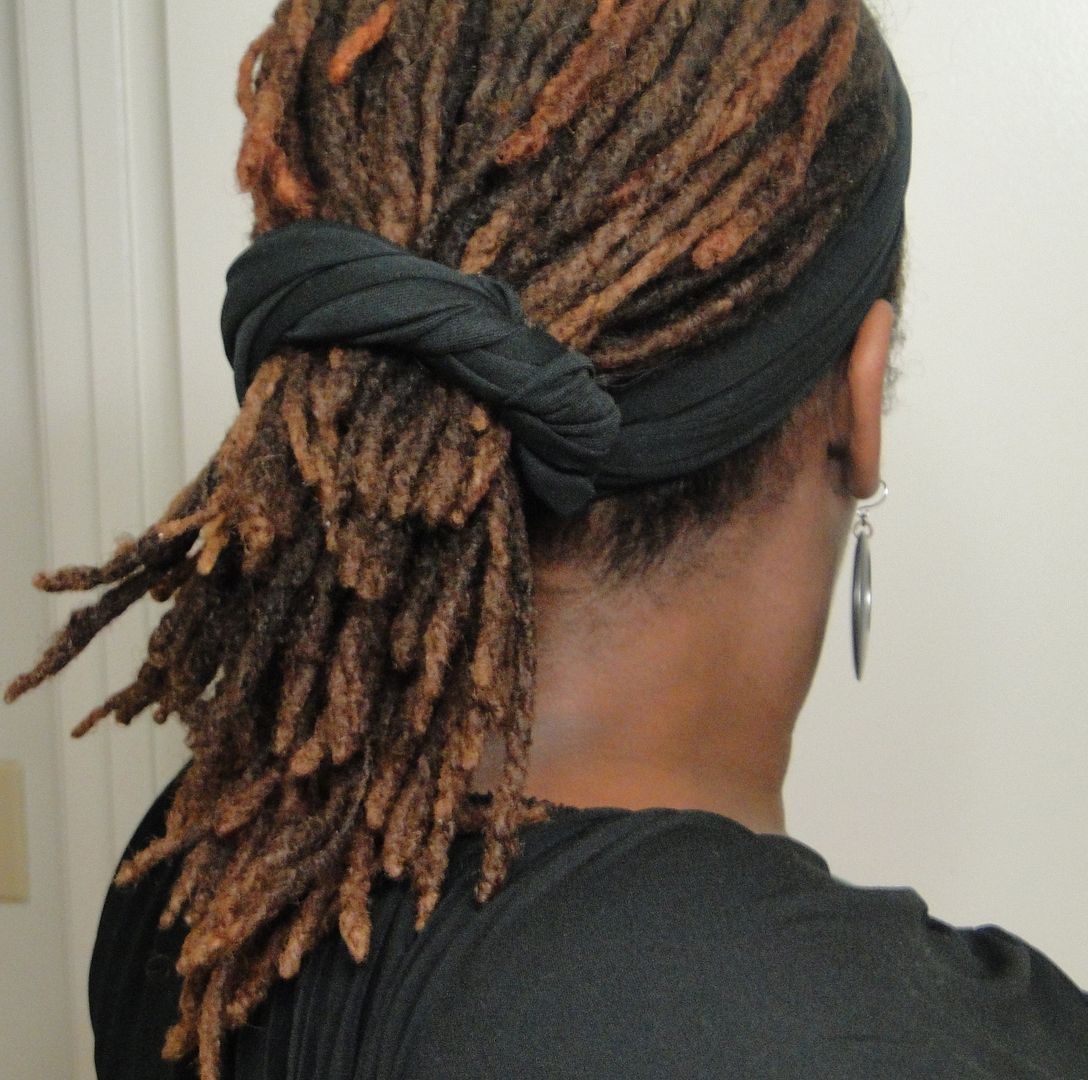 The only difference between this and a traditional ponytail is that I pulled the fabric string yarn hair tie thing around my head.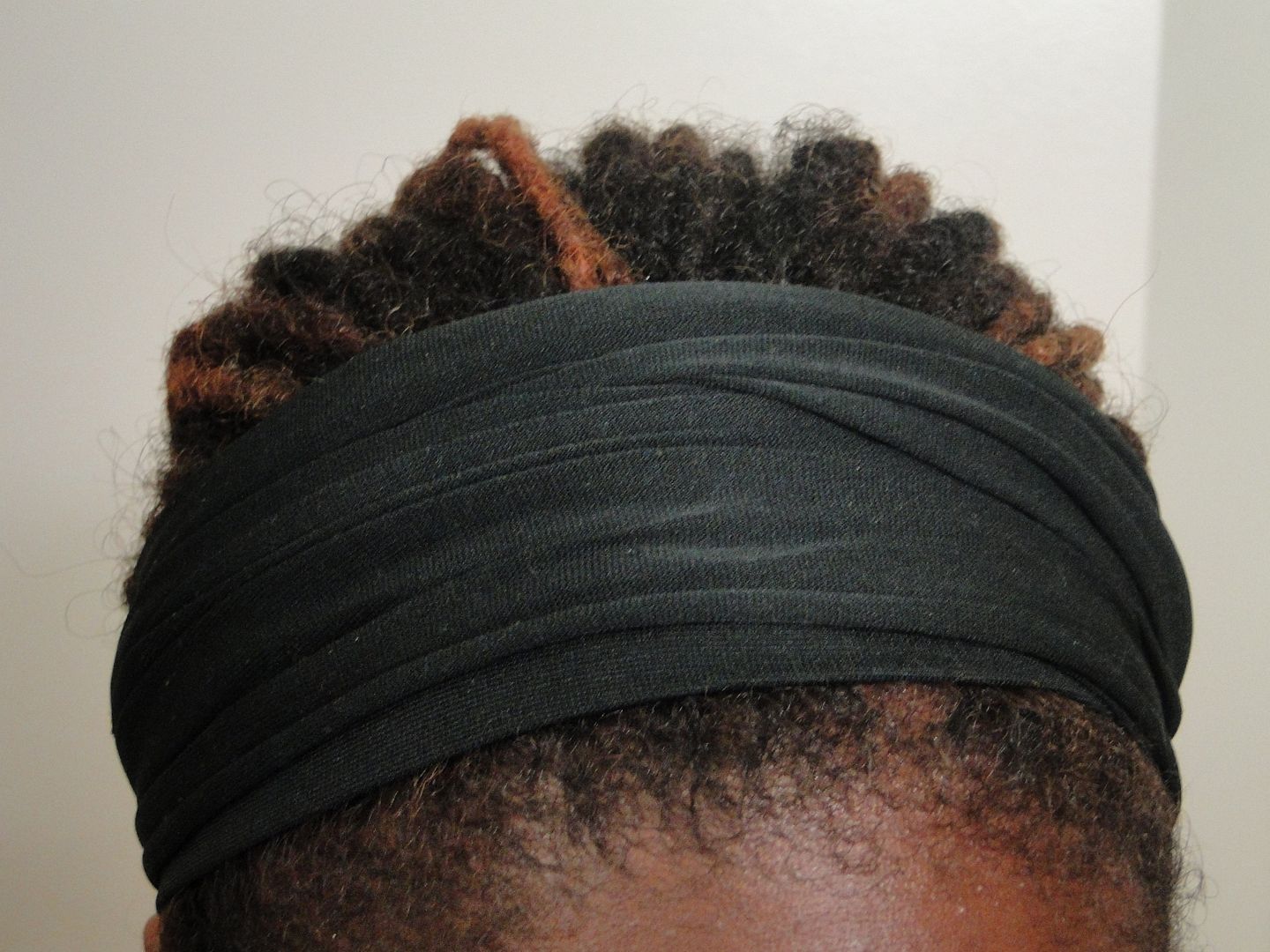 Of course this will only work with medium to longer locs. And I'm sure I didn't invent the style but it was a nice and casual look. I want to buy some more fabric string yarn hair ties in different colors and patterns.
Question for my Freeform Summer Challenge Participants: For those of y'all that work in office settings, how do you feel about rocking your freeform locs? Are you confident? Feel out of place? Could care less? What say you?