Every now and then I like to dress my kids alike.
Y'all do know I refer to my blogs as kids, right? Ha!!
Clumps of Mascara
had this photo posted over there and I'm posting the same photo over here.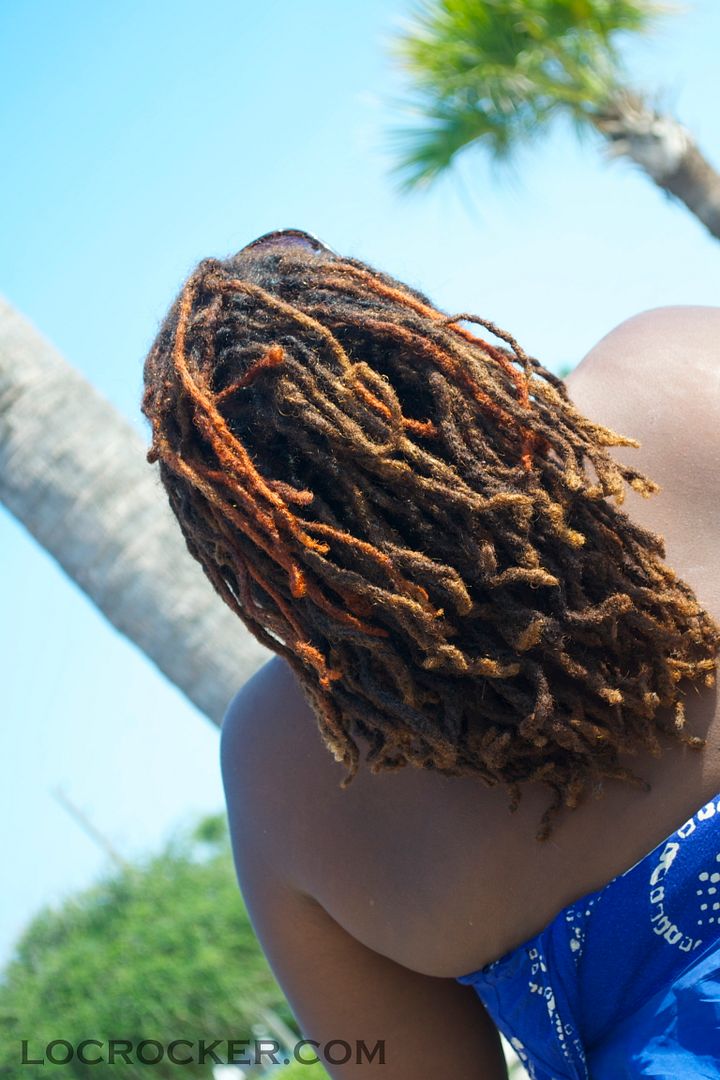 It looks like my red locs (you know, from that
rinse
I did) have turned orange. I am absolutely in love with them. I want more orange locs! This was a shot of the locs after a few hours of boogie boarding. Surprisingly, my hair didn't get THAT wet. I had a few wet spots in the back but nothing that warranted a full wash. Then again, I'd say anything to get out of washing my locs.
In random news, I want to take up surfing this summer. Won't that be cool? I'll be a loc rockin' surfer chick. And then I'll start a blog called BlackGirlsSurf.com. Nah, I'm kidding. I've got enough blogs. :)