One of my greatest friends here in Orlando is
Christine
. She's a hardworking nurse by day and jewelry maker by night. I didn't know about her hidden talent of making fascinators until a few months ago.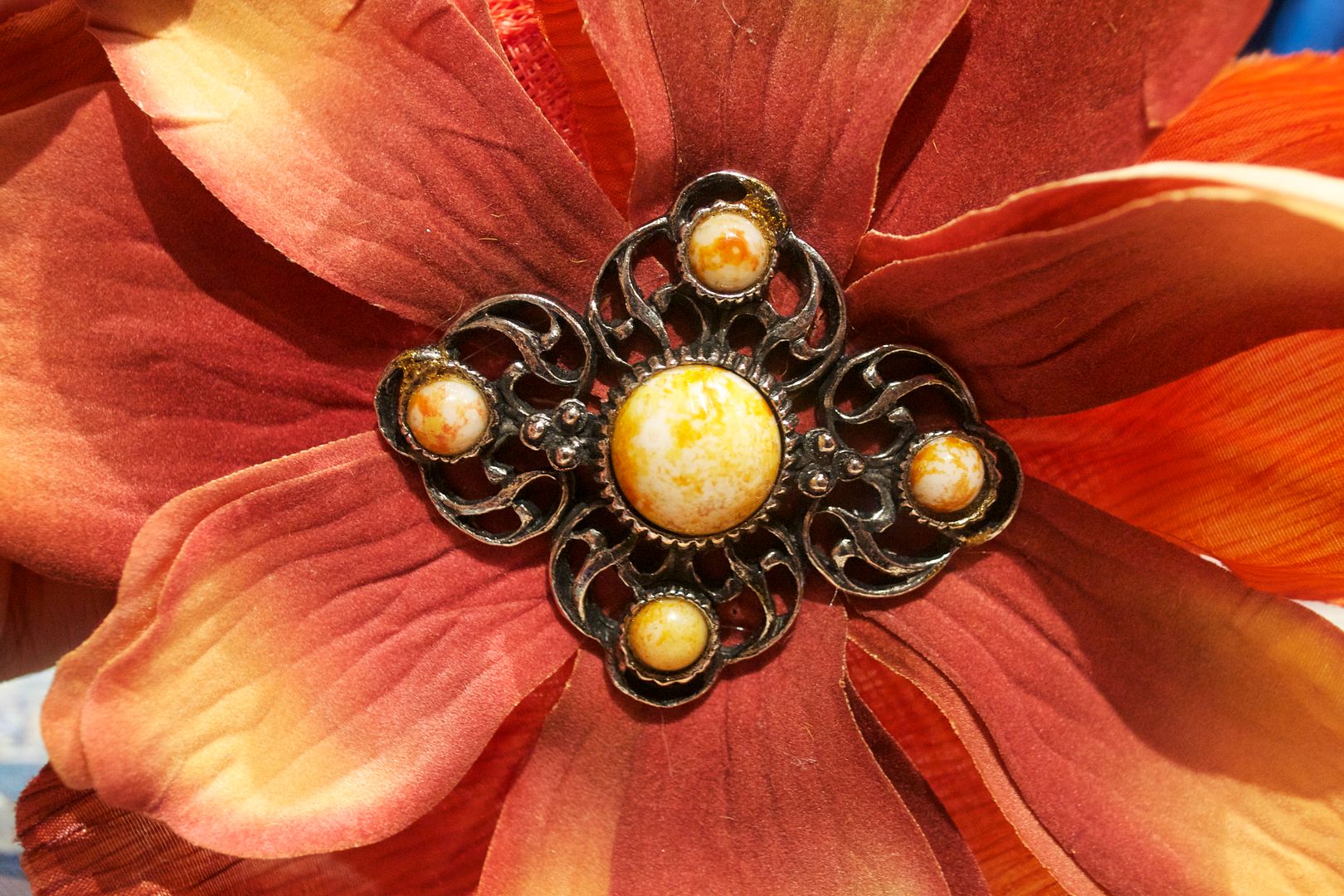 Don't judge me but I didn't even know what a fascinator until last year. Fascinators are intricate hair accessories. They come in various styles, colors and shapes. They include feathers, nets, buttons, bows and whatever trinkets the designer may dream up.
Chris makes stunning fascinators for women of all hair types. I'll be doing a full feature of some of them soon but wanted to show y'all a few that she had on her when we recently got together for lunch. I happened to have my camera on me and started snappin' away.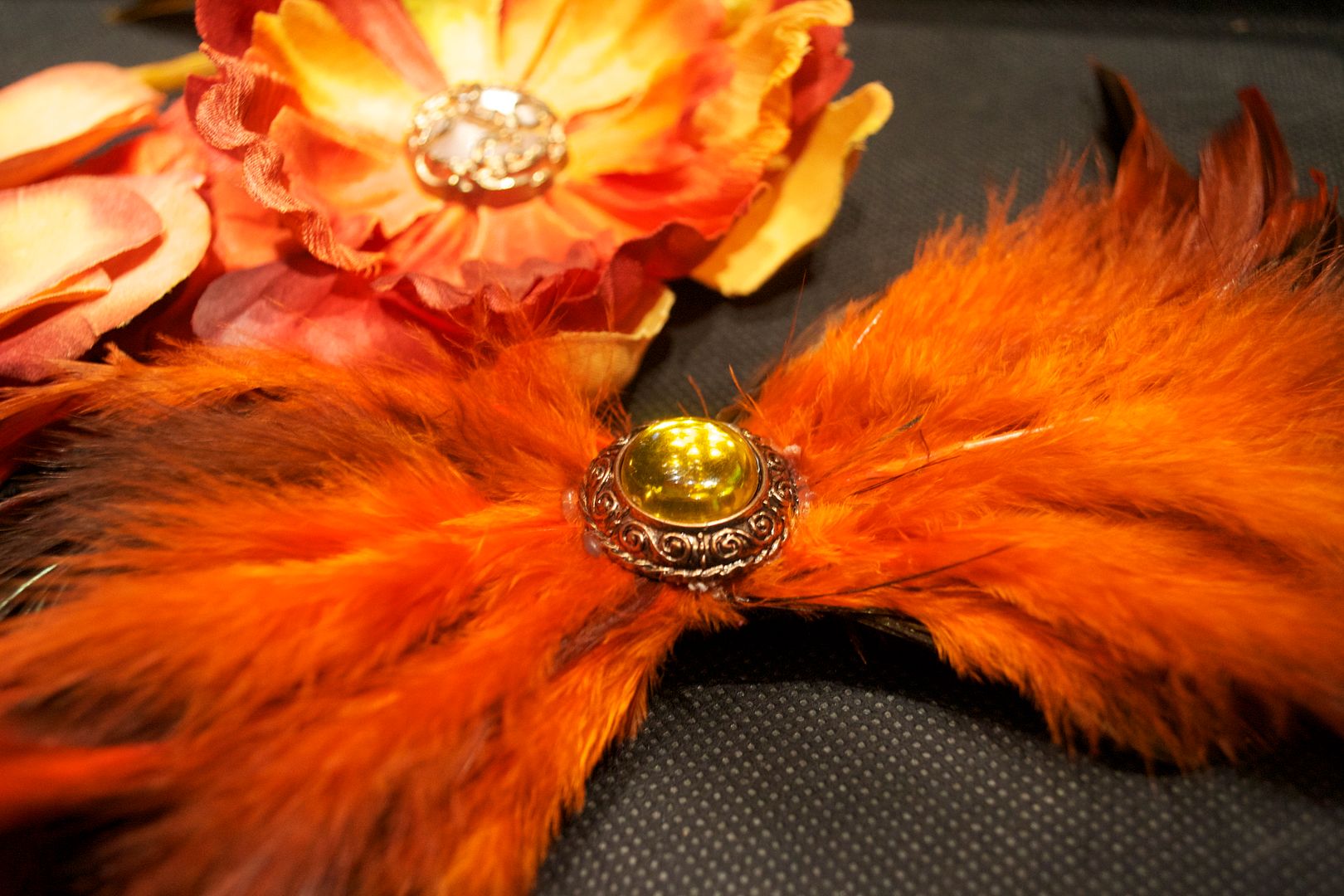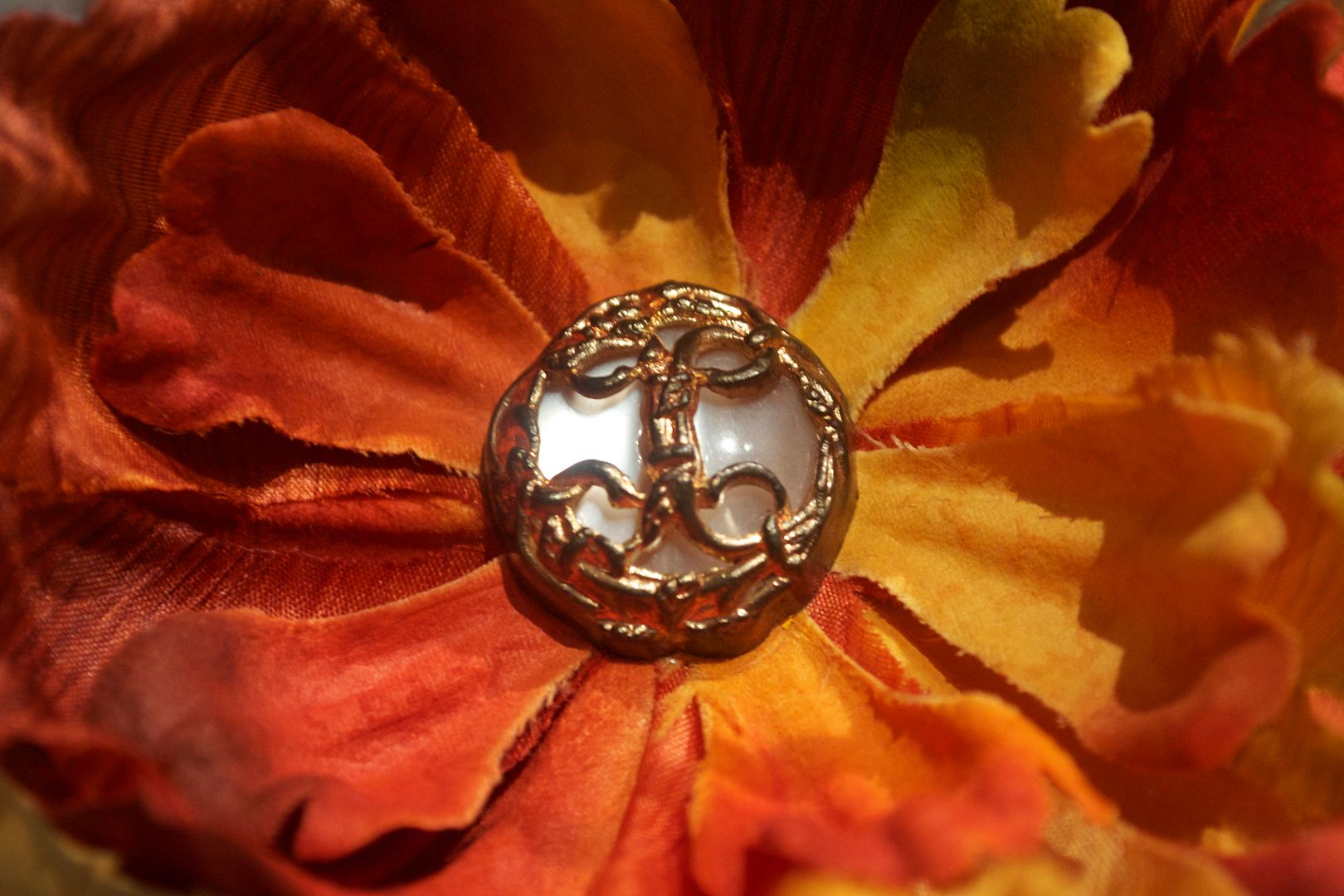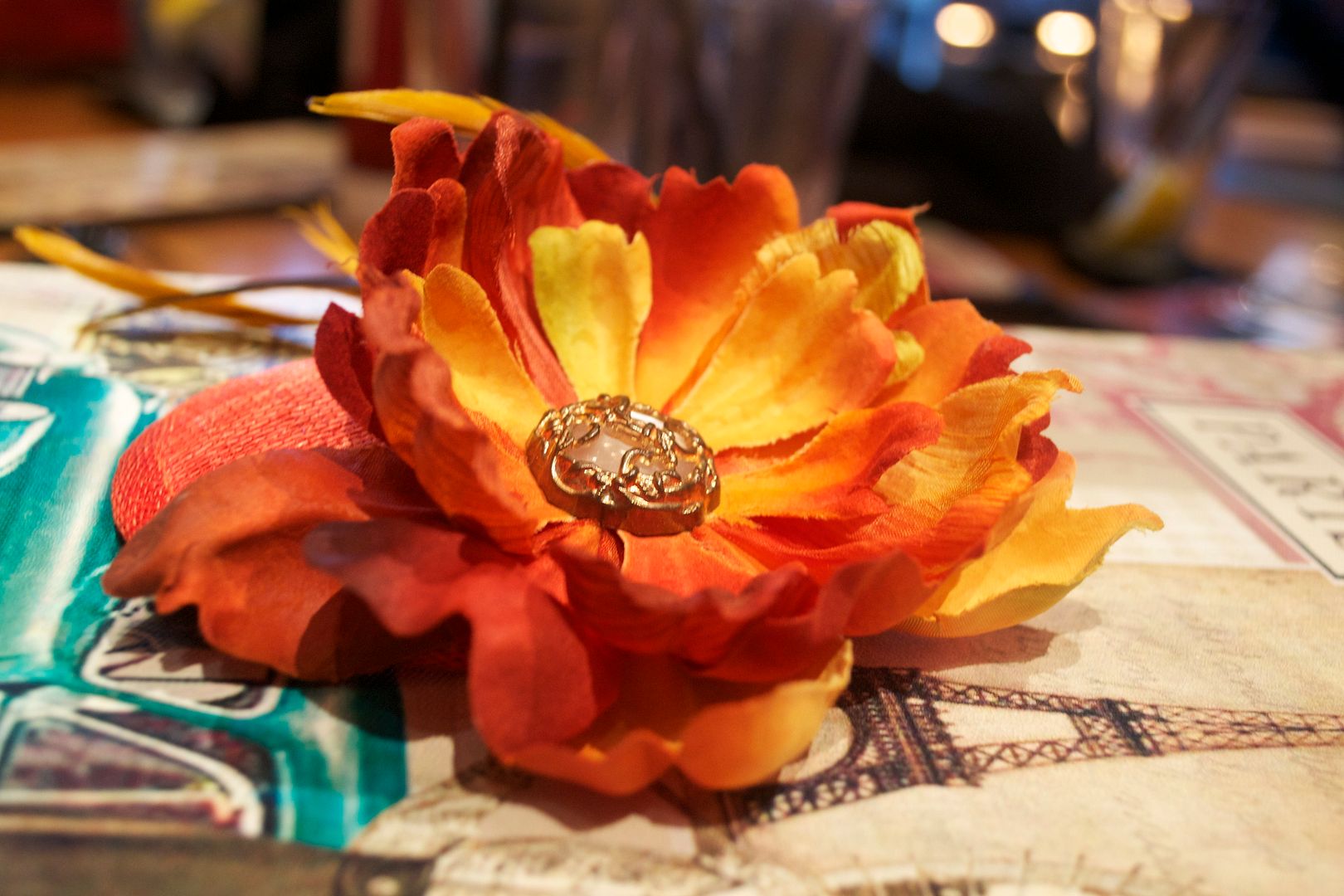 My girl T to the left and Christine to the right. She's rockin' one of her pieces.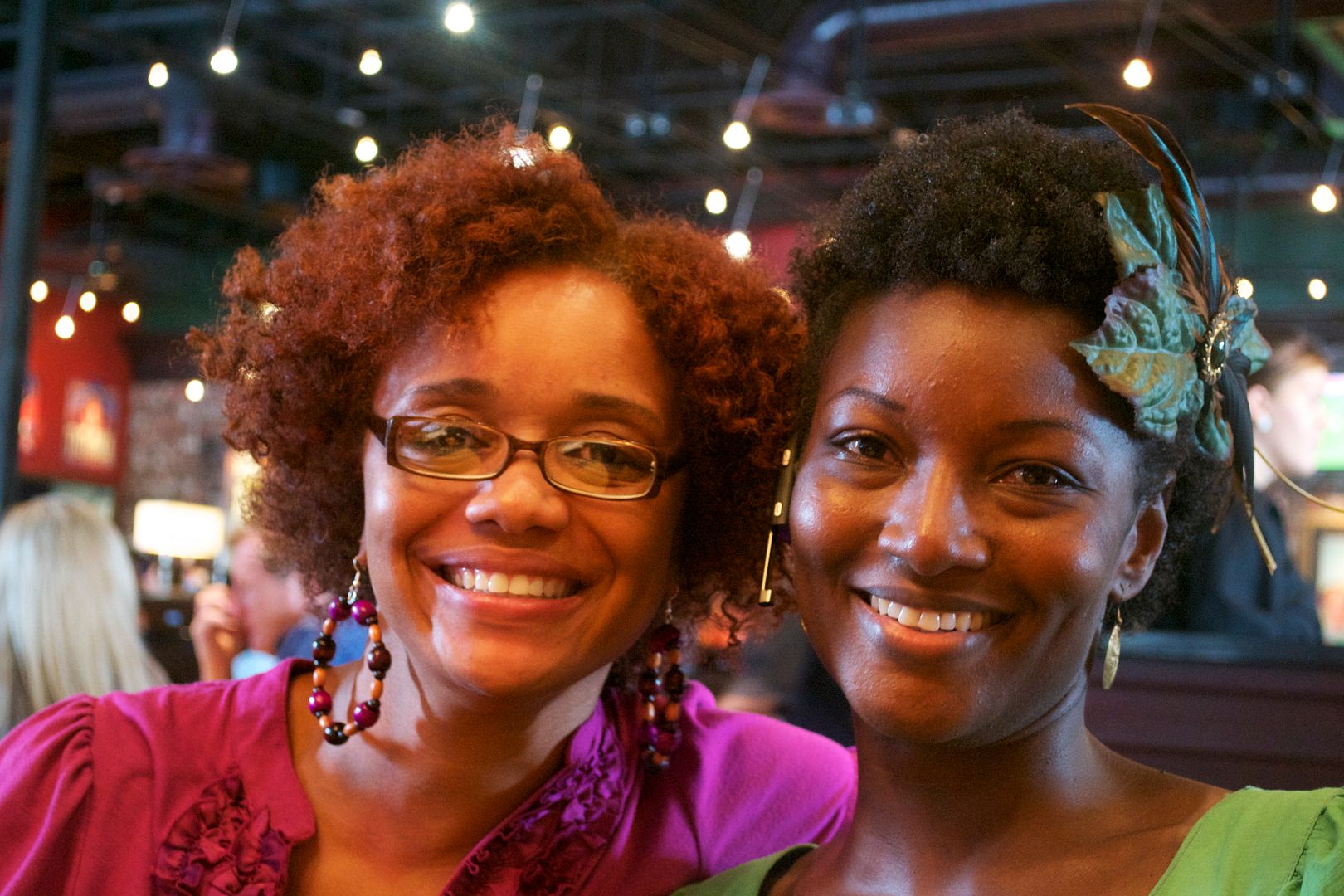 Gorgeous, uh? Visit her
Facebook pag
e to get a peek at more stunning fascinators. She custom makes them to fit your style and event.
Stay tuned for giveaways....