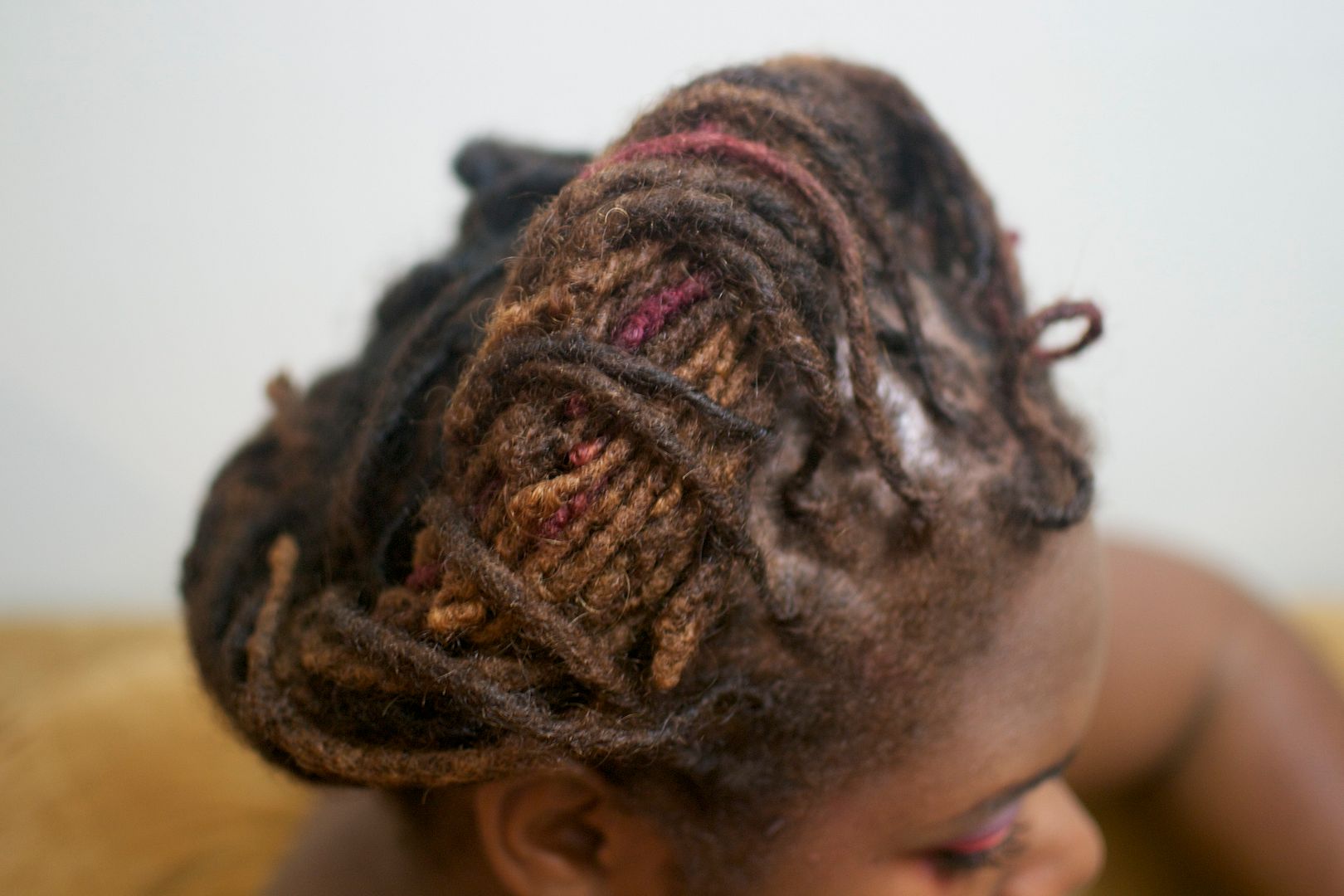 I can't wait to revamp Loc Rocker. I'm ready to move on to WordPress and provide a secondary menu bar 'an everything. In a perfect blog world, on this secondary menu bar, I'd have a tab called "Styles".
In that tab, I'd list a ton of loc styles. Ones that I've done, submitted ones, styles for guys and styles for those with 2 month old locs to 10-year old locs. Ah yes...I can dream, can't I? Maybe we'll see a Loc Rocker revamp in 2012, uh?
Anywhoovers, the
Natural Connections
event was absolutely amazing. Thank you to those that came out and supported. I'll do a formal review of the event but I wanted to shoot y'all pics of my hair style that night. I wanted to take pics BEFORE I went out, but this was a good 4-hours after partyin'.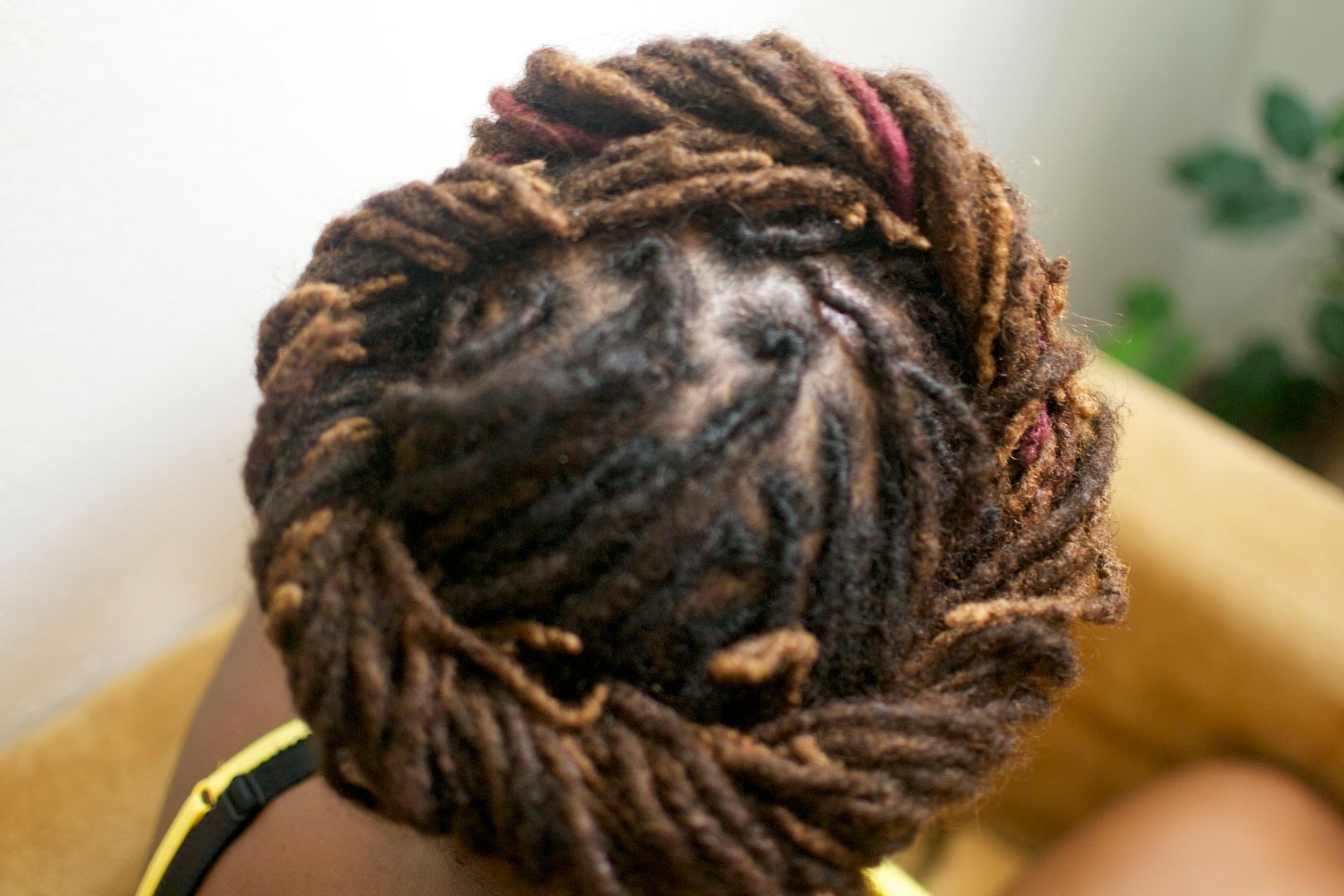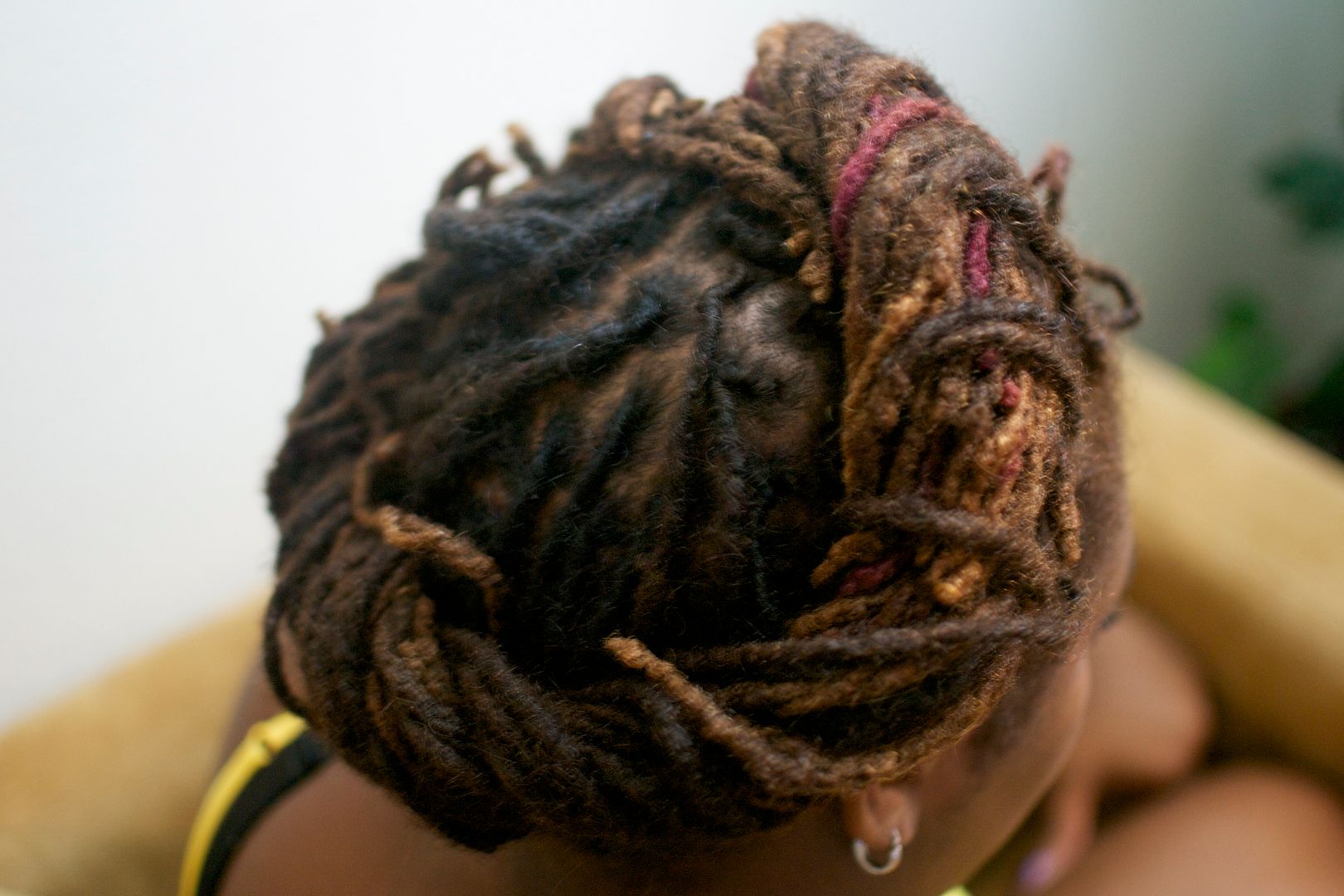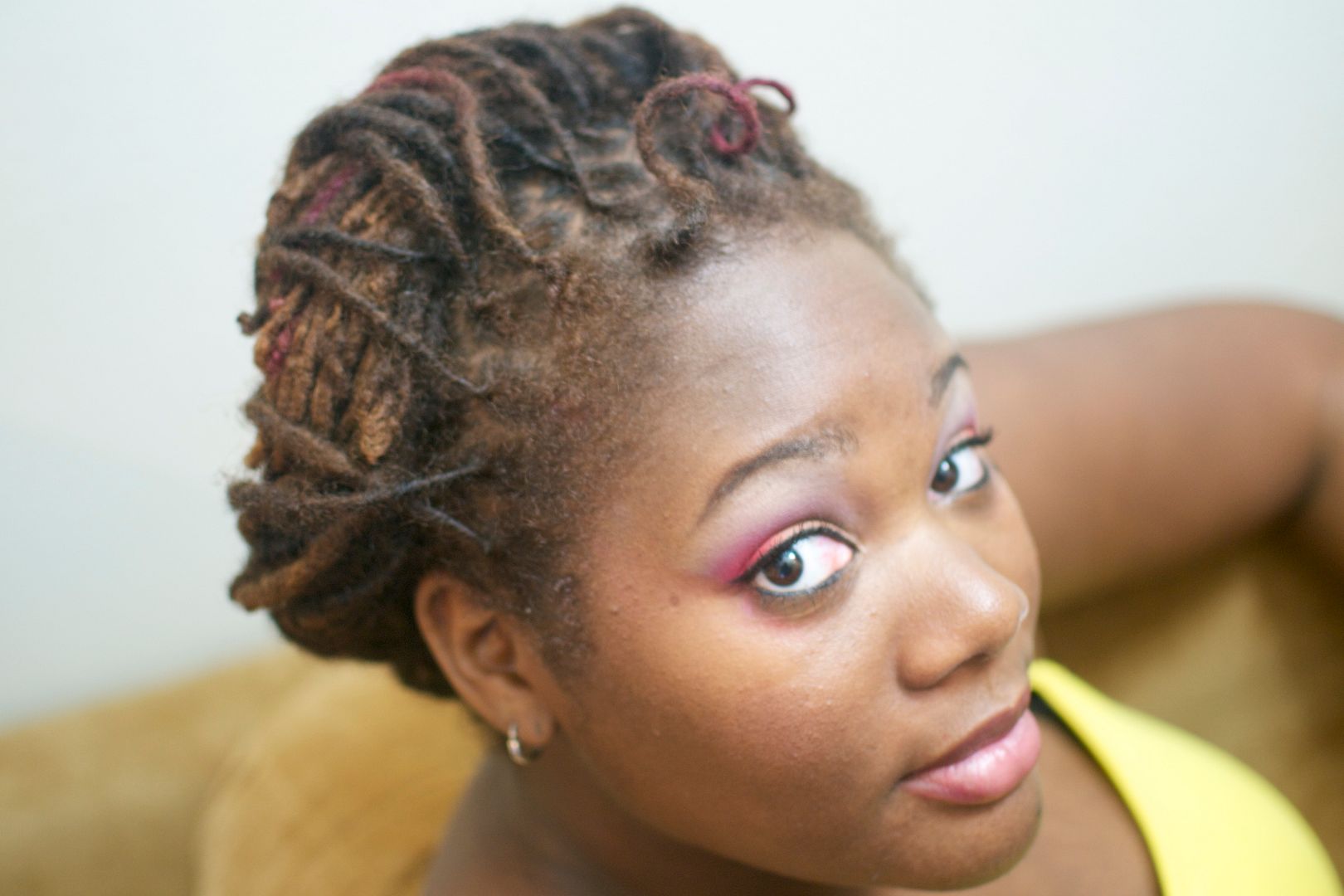 Yeah. It was definitely cuter and more put together before. I call this Reina, which in Spanish means "Queen". I'm not sure where I got the idea from. I was just staring in the mirror and it came to me. Or maybe I've seen it somewhere before. I don't know. Either way, I dug it.
Oh, my bra strap said
"Wassup"
;)