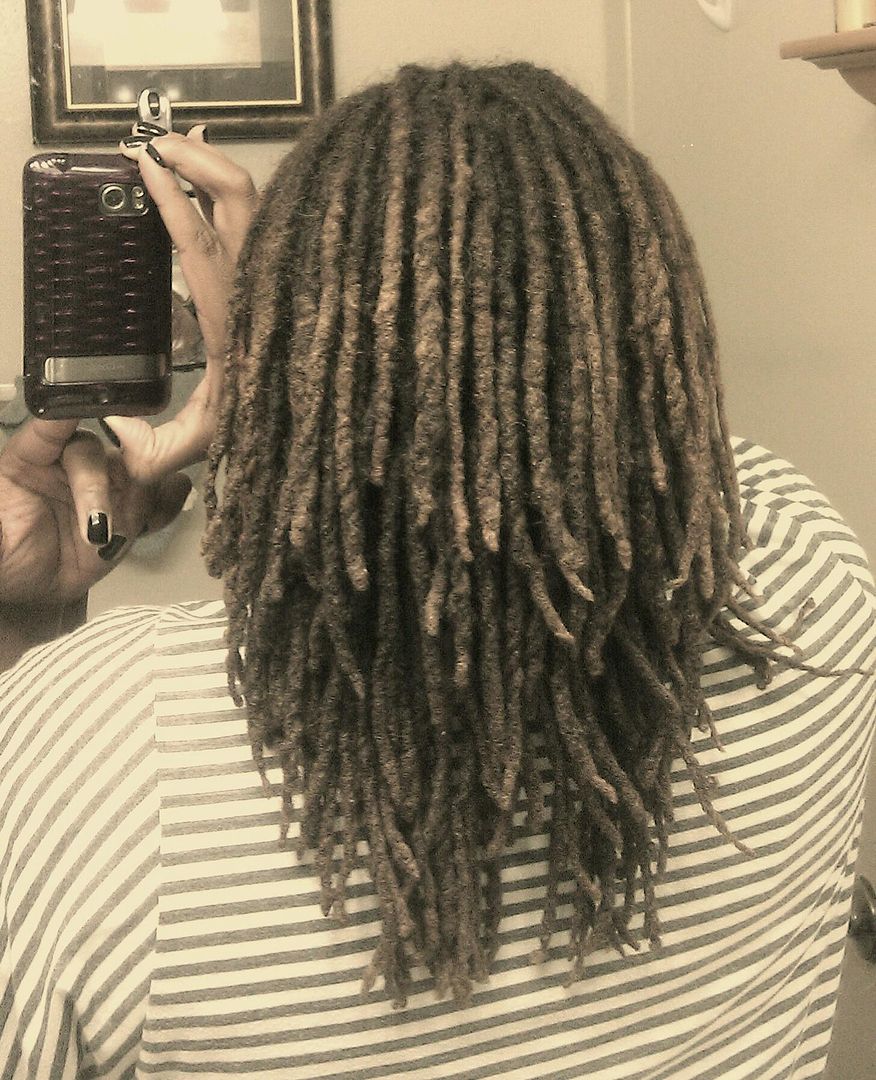 The other day I posted the above picture on the
Loc Rocker Facebook page
and said that I was just itchin' to cut my locs off.
Folx went off and told me not to do it. I'm so dramatic. As annoying as these longer locs are, I doubt I would cut them all off. I never vowed to wear locs for the rest of my life, but I'm really not ready to cut them. But I'd be lyin' if I said having longer locs is fun.
Because it ain't. I SO miss my shorter locs. I really do. As a newbie loc'er, I spent a lot of time desiring and admiring longer locs. I couldn't WAIT until I got there. Now that I'm here, I feel like I should revisit the shorter locs.
Is that a bit insane or what? I know. I'm nuts. Truthfully though, I've never been a long hair lover. Some women are head over heels in love with loooooong hair and really, it does nothing for me. It's shorter hair that I find is chic, memorable and funky. Okay and let's face it - shorter hair always makes me look slimmer in the face. Yes, it's a vain illusion but I feel like my cheekbones do some serious poppin' when my hair is up. But when it's down....*yawn*
I'm not in the mood to do curls because I've been doing some sweaty workouts so the curls will just die in sweat. And as far as coloring, believe it or not, I'm not in the mood for that either. I hate that I'm in such a funk with my locs when tomorrow they celebrate THREE years.
Maybe I'll be a good blogger and actually do a video and take some pictures. Yep. I think I will.
Any other loc'ers going through that
"My hair is longer but it's boring me"
phase?