Oh man, am I jealous about this one...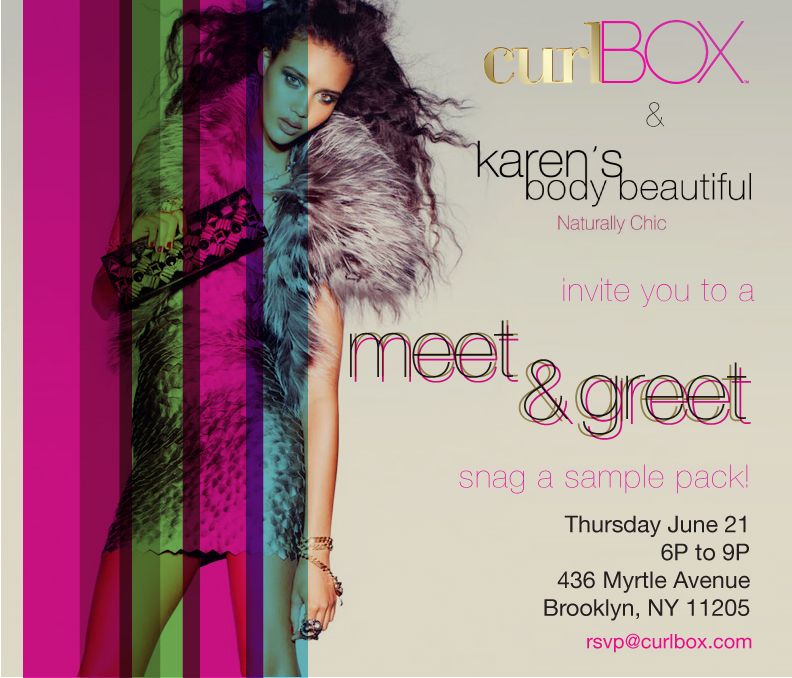 The wonderful and talented Myleik of
Curl Box
is doing a meet and greet and I soooo wish I could make it. If you haven't heard of the Curl Box, honey, you've been living under a rock. This is the ONLY monthly sample subscription for natural hair. It's the best way to try out different brands and products without breaking the bank. I've been wanting to get my hands on it but it's sold out every month. Curl Box has reached quite the success in only a few months. In supporting it, you're supporting a black owned business AND the black owned businesses being showcased in the sample boxes.
Let me know if you plan on attending. Oh! And have you tried Curl Box?