I got an email from a reader
(I didn't even know that many people read this blog, HA!)
who wanted to know what I looked like with jet black hair.
The story behind the blue/black hair...
I was bored with the fro.
The end.
I wanted something different. And something unexpected. So in the summer of....'06 I bought a box of some black hair color and dyed the roots.
My silly behind should have probably gotten a rinse but I didn't even consider that.
Freshman 15 or 20 is written all over that picture. HA!!
It looked a little better in an afro puff.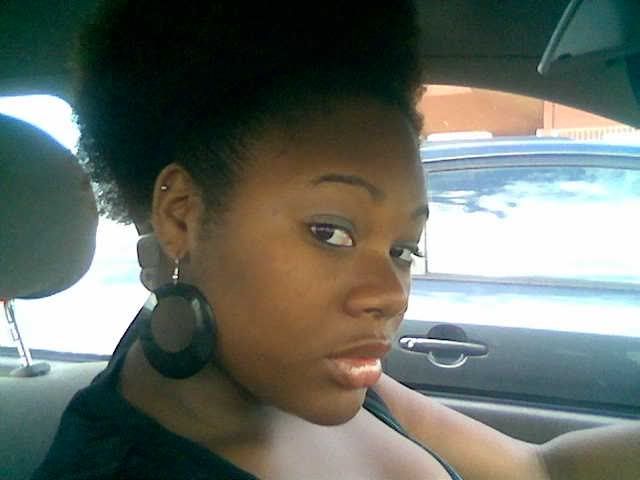 The jet black hair was fun for the first month I had it. I mean I thought I was baaaad.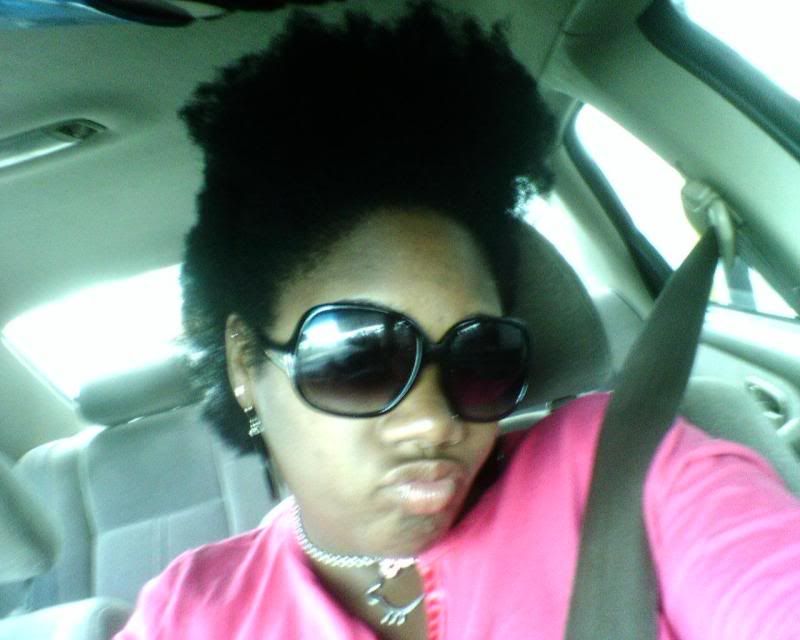 I would wear these insane fro hawks to class. I really felt like a bad ass with the jet black hair. But after a good month I got sick of it. As to not damage my hair, I didn't re-color again until 3-4 months later.
They say once you go black, you'll never go back.
That may be true for men but not for hair coloring. LOL.....I'm just sayin'.
Peace and loc've