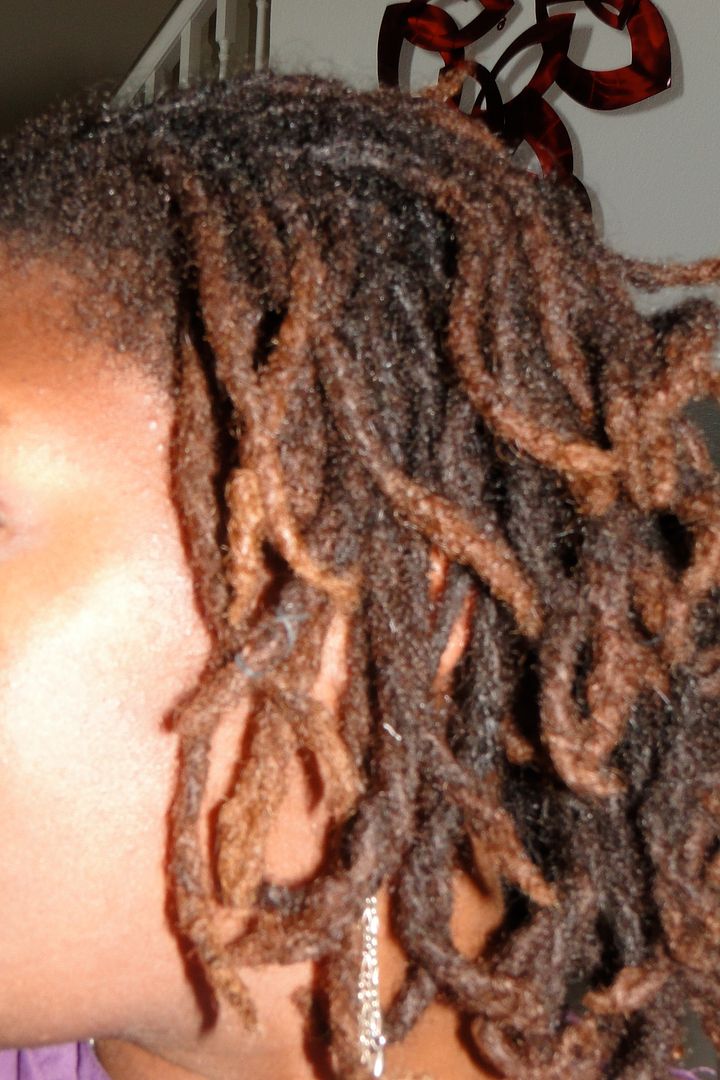 Dare I say it, but I am actually satisfied with my locs right now. I mean, 100%. I know some of y'all have been satisfied for quite some time with your crowns, but the perfectionist that is me was having a tough time with this loc'ing experience. And I've got this entire blog to show just how much of a
nutcase
perfectionist I am.
I went from maintaining by palm rolling, then latching, then palm rolling then freeforming and back to palm rolling.
I dyed my locs brown, red and purple. And I STILL want to color them again.
I wanted them thicker, and then I smaller again...and then thicker again.
I wanted only to use natural products, then I said
"Eff that"
and used whatever.
I wanted to get my locs professionally done, and then I wanted to do them by myself. Now I'm back to craving my loctician's magic.
I washed too often. And then I hardly washed.
I wanted them thicker. And then thinner. And then thicker.
I re-twisted too often. And then I hardly re-twisted.
I regretting this and hated that.
I wanted to start over.
My locs have taught me so much about myself and about life, in general. I know only fellow loc'ers can understand this. If I told this to a stranger on the street, they'd be like,
"WTF, it's just hair."
But seriously...my locs have taught me how to just let go. Let nature happen. It won't be perfect and it may not turn out the way I want it to, but it'll be beautiful nonetheless.
Do y'all have any stories of how your journey to loc'dom has changed your thinking?