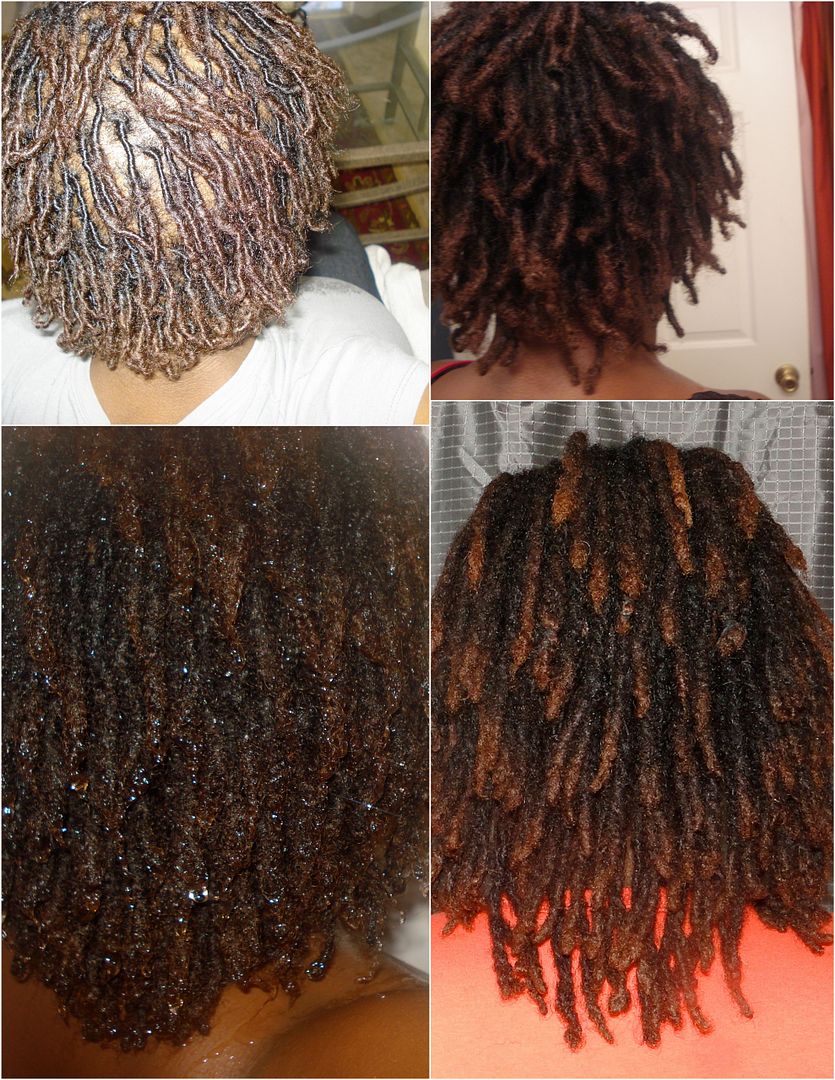 The above picture is of my locs at their different stages. My hair is now at the medium length and some folx look at it and think "Wow, her locs grew so long and so quickly. I wonder if mine can do the same." Are you kidding me? Of course yours can and will do the same.
But come on my sisters, this obsession that some of us have with hair length has got to stop. There are few things that are consistent in this world but you can always guarantee that you'll be paying taxes forever and that your hair will grow. Will it grow as long as (insert name)'s? Maybe. Maybe not. Will it grow as quickly as (insert name)'s? Maybe. Maybe not.
Focus on the health and condition of your scalp. Play around with styles. Stand in the mirror and appreciate the beauty that is your crown. Enjoy each stage. But let go of the idea that your locs will be down your back in 3 months.