...she asks for an in-person consultation when you call her for an appointment.
And you haven't seen her in months.
And you have outlandish requests.
I called my loctician today. One of my birthday presents from the BF is some hair pampering. So I called my loctician and immediately started apologizing for why I hadn't been coming in. She didn't even care. She just wanted to know how I was doing and how my locs were.
I told her that I wanted hair color. And knowing about my addiction to hair color, the GOOD loctician that is she, asked me to come in.
And so in I went. After chatting it up with other loc'd ladies (who I should have snapped pictures of, womp), my loctician says that my locs looked beautiful. Just a little dull. I can co-sign on that. I went swimming this weekend and that chlorine did a number on my hair. She said that I needed a hair detox. And that tomorrow she would give me one. And then if I wanted color later, she would do that.
I.Can't.Wait.
In the meantime, I'll be rockin' this...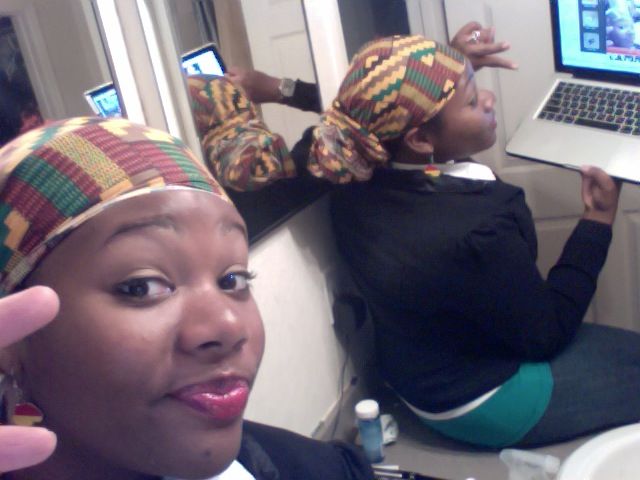 Yeah. Don't judge a sista. If you have an amazing loctician that asks questions and cares more about your hair's health than you do, hug him or her the next time you see 'em. Tightly.
I shall return with updates!