Life jumped up like..139 points when I first discovered
Tumblr
. Let's just say it doubled that when I found out that one of the chicas I follow has a
Martin Tumblr
. Martin is by far one of my favorite shows. My sister and I regularly quote from any episode at any given moment.
Who remembers this one?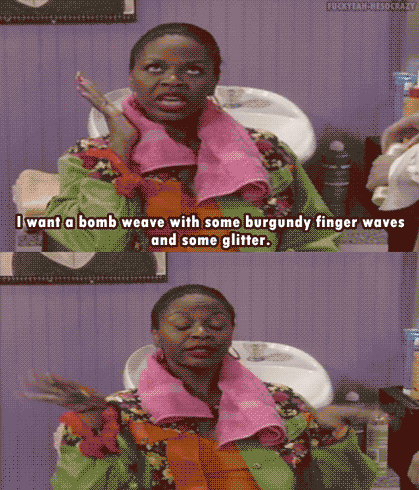 Excuse me while I pass out from laughing. Something tells me that such a style was probably THE style back in the 90's. Whatcho wanna bet?