Lately I've been in the
play around with different products
mood. Which is completely uncharacteristic of me. Despite being a
beauty blogger
, I am the opposite of a product junkie. I don't like to spend money on anything until I run out. However, that has been anything but the case with shampoos. I've been on the hunt to find some new and great ones!
First up is this guy...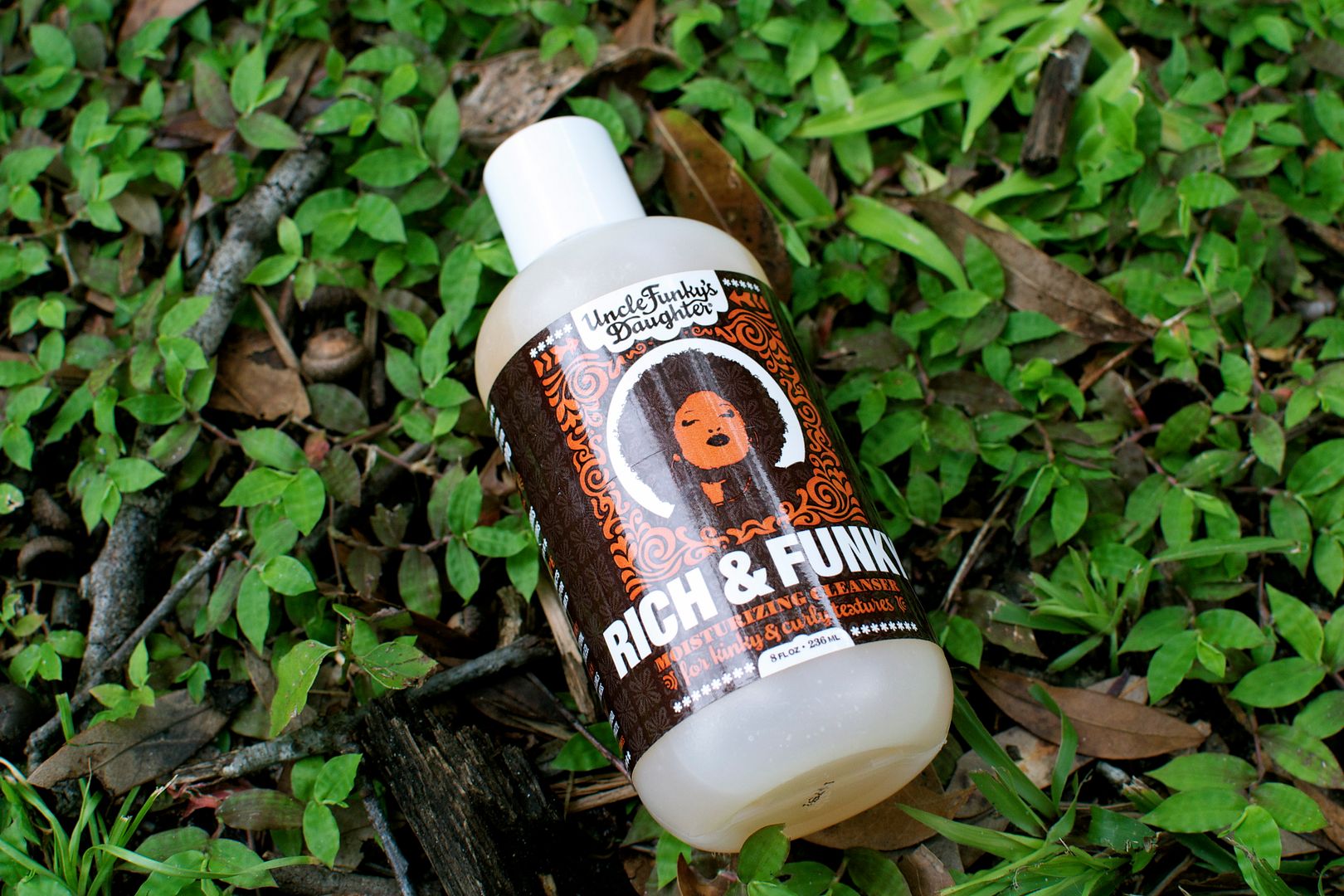 This isn't my first run-in with Uncle Funky's Daughter. I've tried their
Glossy
before and have visited their super crowded booth each time I visited the
World Natural Hair show
. I've always had my eyes on their shampoo and when I was offered the opportunity to give it a whirl, I couldn't turn it down. Simply put, this shampoo is the bomb diggity! I usually have to wash with two kinds of shampoos. A clarifying shampoo and a moisturizing shampoo.
While some may argue that using a clarifying shampoo each wash may not be a good idea, my locs beg to differ. While I love how clarifying shampoos REALLY cleanse my scalp and locs, they usually leave my hair brittle and dry. That was the main reason why I stopped using
castile soap
. Rich & Funky Moisturizing Cleanser does a phenomenal job at putting that moisture back in my hair. Which, by the way, is a MUST for folx with color treated hair.
The shampoo has a light fragrance and lathers up nicely. Like everything from the Uncle Funky's Daughter line, it is free of parabens and sulfates.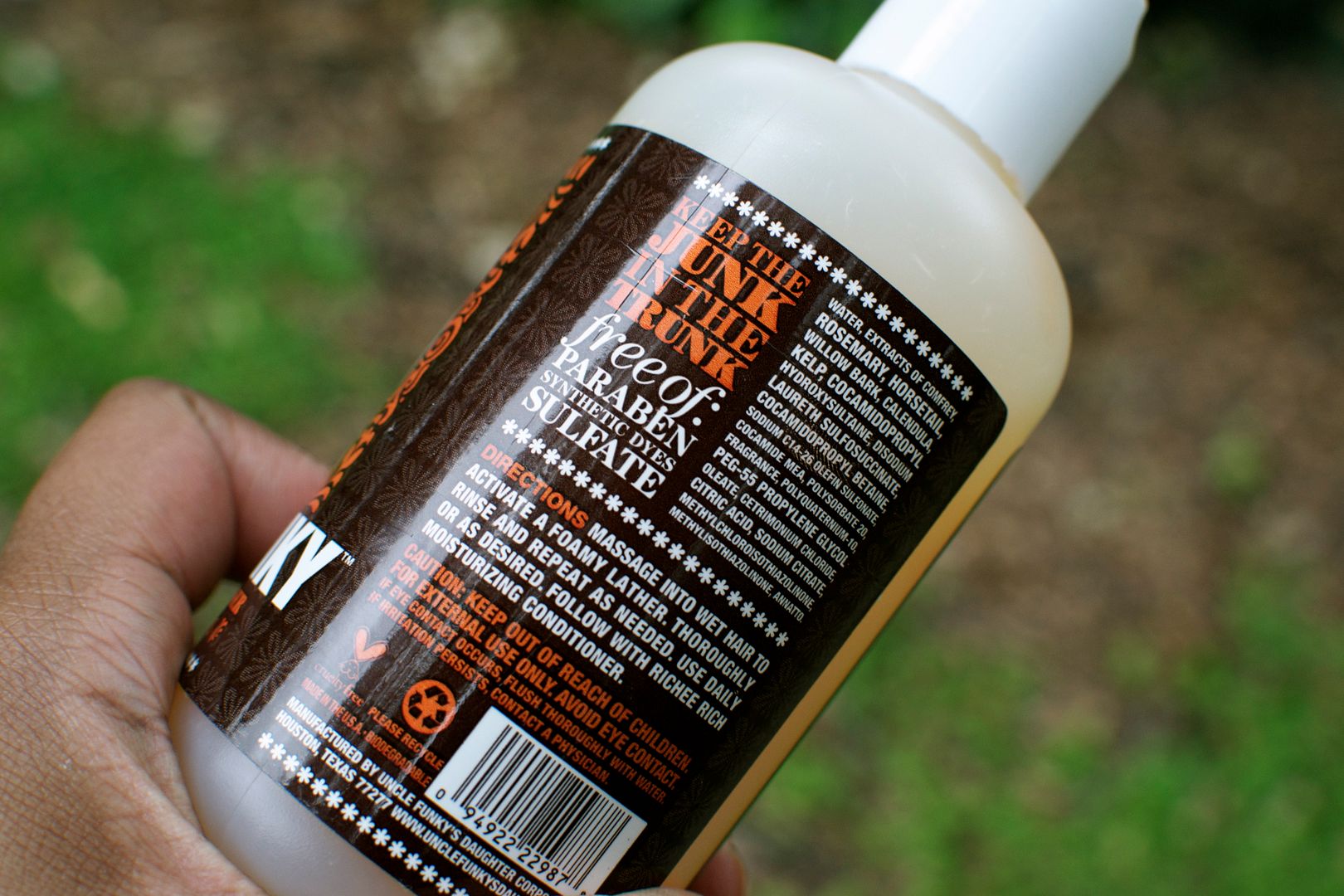 It's a winner and is on my list for shampoo's that I love. I do, however, wish that UFD was sold in stores internationally. Unless you can find a salon that sells it or you manage to scoop it up from trade shows, your best bet is getting it
online
for $15.50 for an 8 oz bottle. Oh...and that's another thing. I so wish that the bottles were in larger sizes. An 8 oz bottle of shampoo may last 3 shampoos tops.
What do you think? Have y'all tried this shampoo yet?
Disclosure:
I received this product to review. While I was not paid to present a positive review, I wanted to review it simply because...I liked it. For additional information, please visit my Disclosure Policy.